Fade update: Two years later, here's an update of the Indigo Veins GBG001 collab jeans I made together with Göteborg Manufaktur and Shingo-san from Denim-Base.
It was a lot of fun to do this collab with my good friends Jonas, Olof and Shingo. But also to see how the jeans turned out.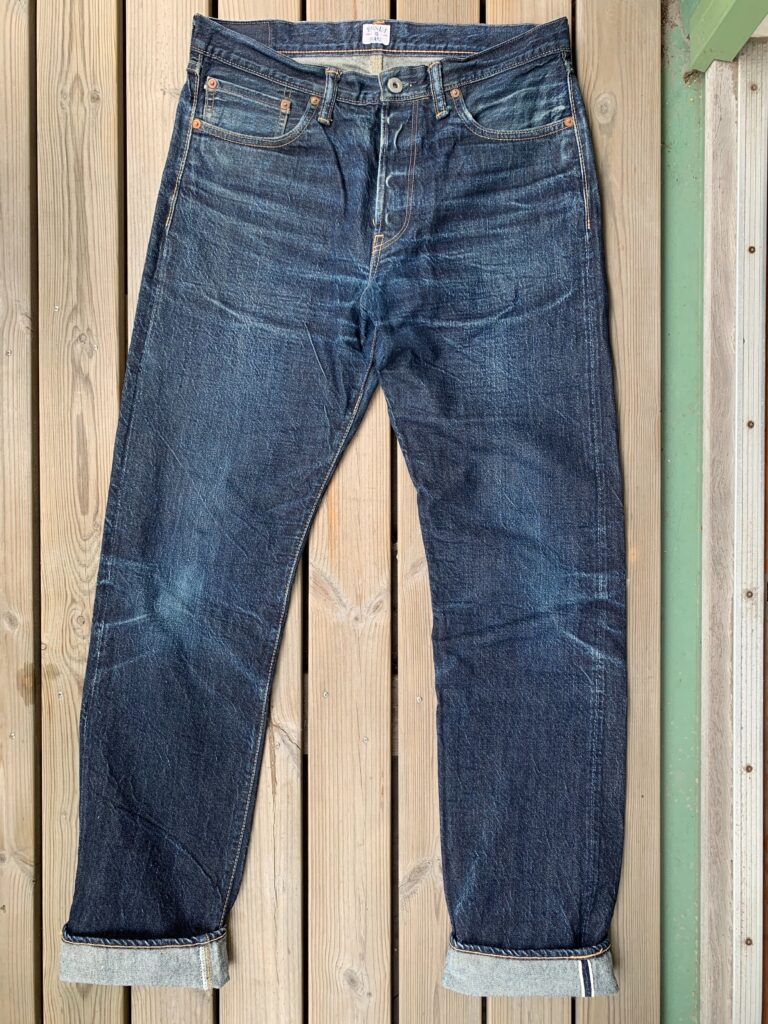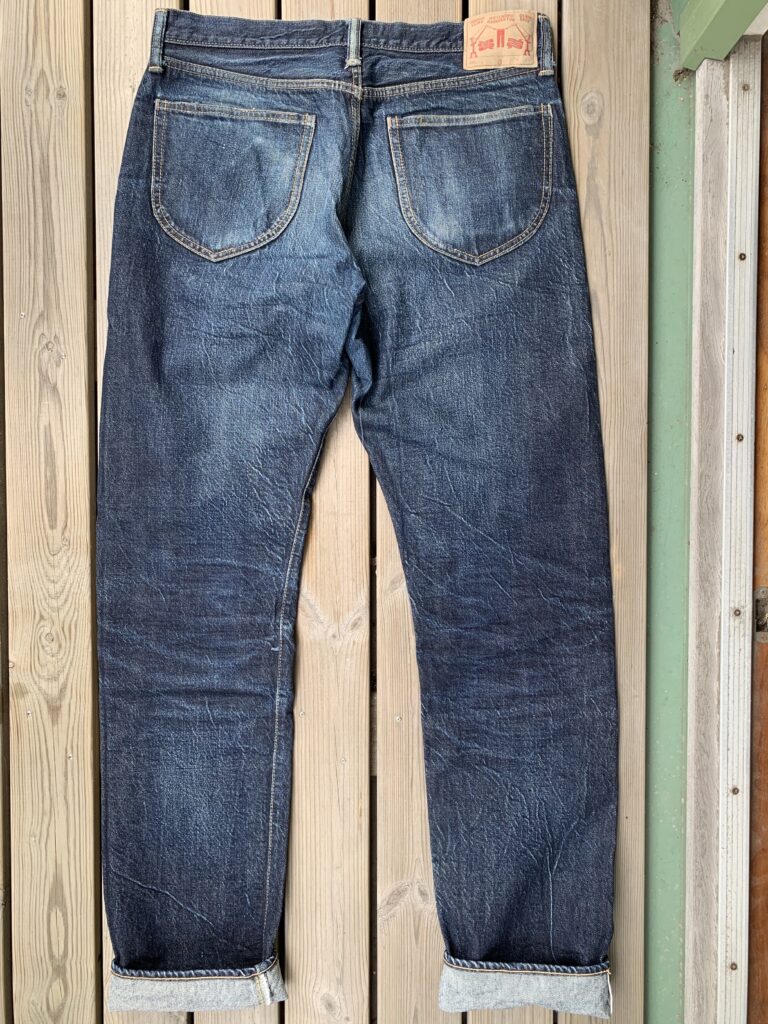 Wearing the Indigo Veins GBG001 collab jeans
I wasn't all gung-ho for the full time period with the GBG001 jeans but they've seen plenty of wear. At least a full year by now. And there's so much life left in them, they're just about to hit my personal sweet spot. Another year and they'll be nothing short of amazing.
The marbling is just great, much like I had hoped when we were in Saitama, checking washed and worn samples, at Shingo's workshop.
Another favorite is the button fades from the doughnut buttons we used. The shape of the buttons edges helped getting that neat, sharp fade.
Next up I'm waiting to see the patch fall apart a little more. Leather patches are nice and all that, but a crumbling paper patch is pretty great.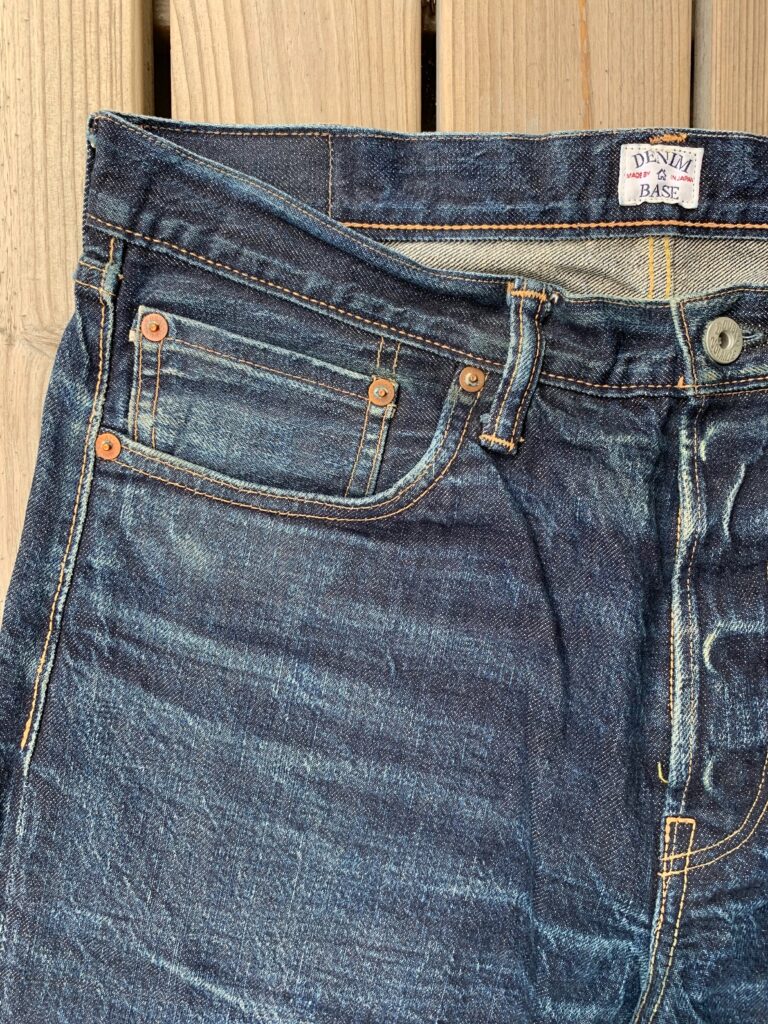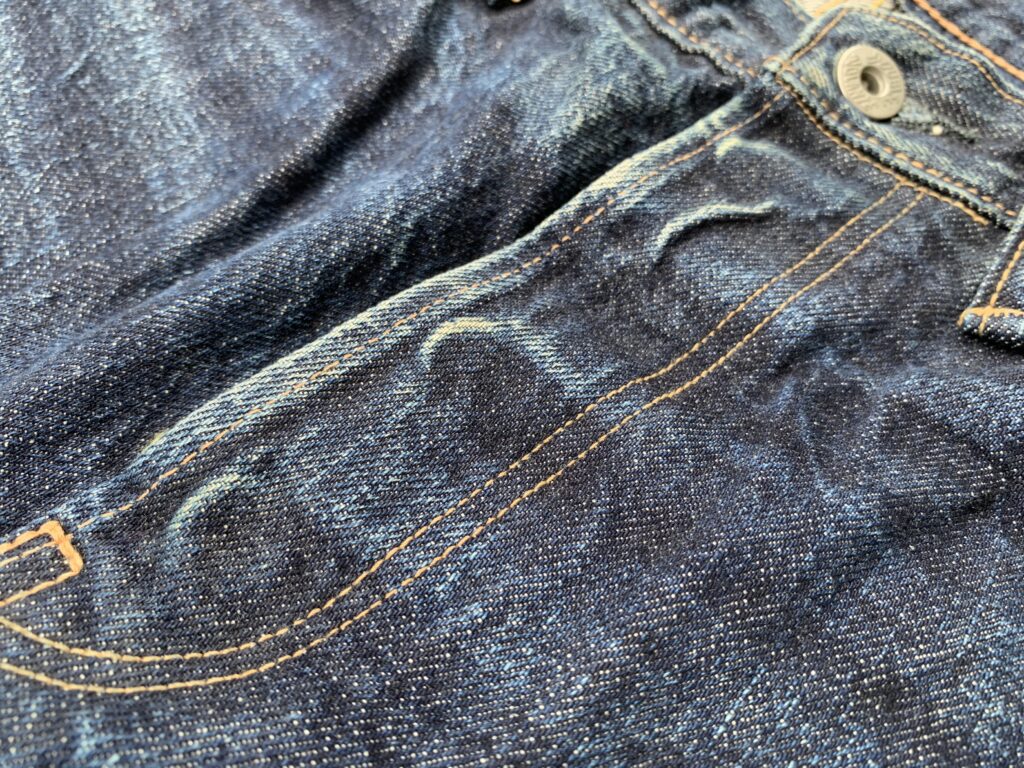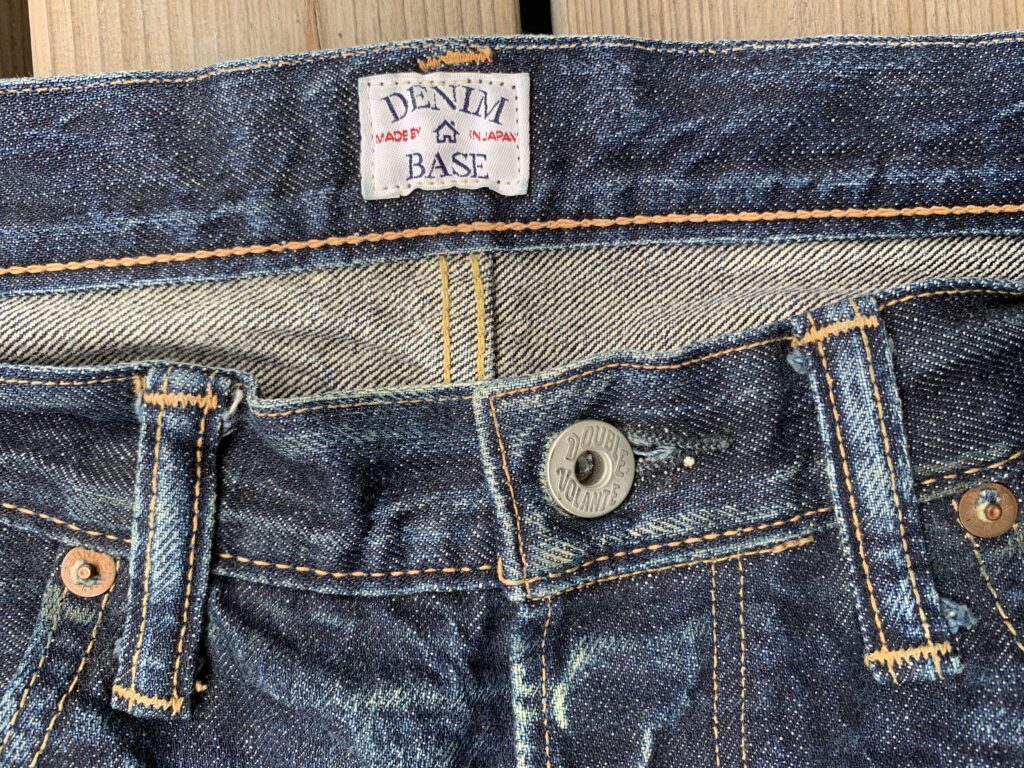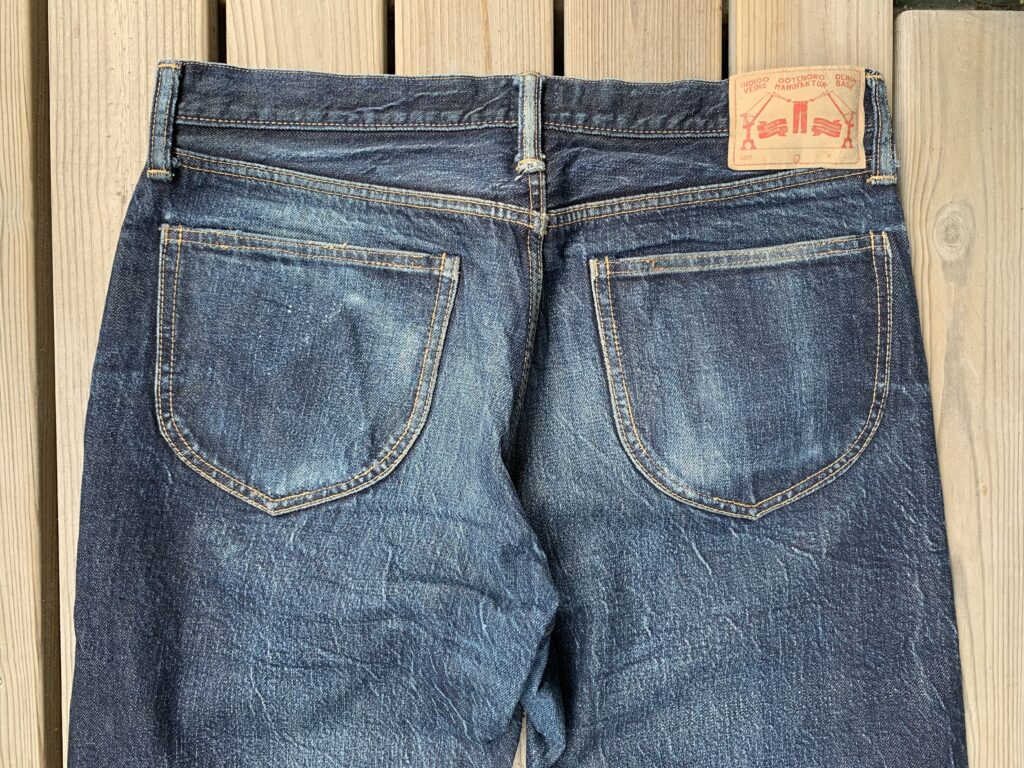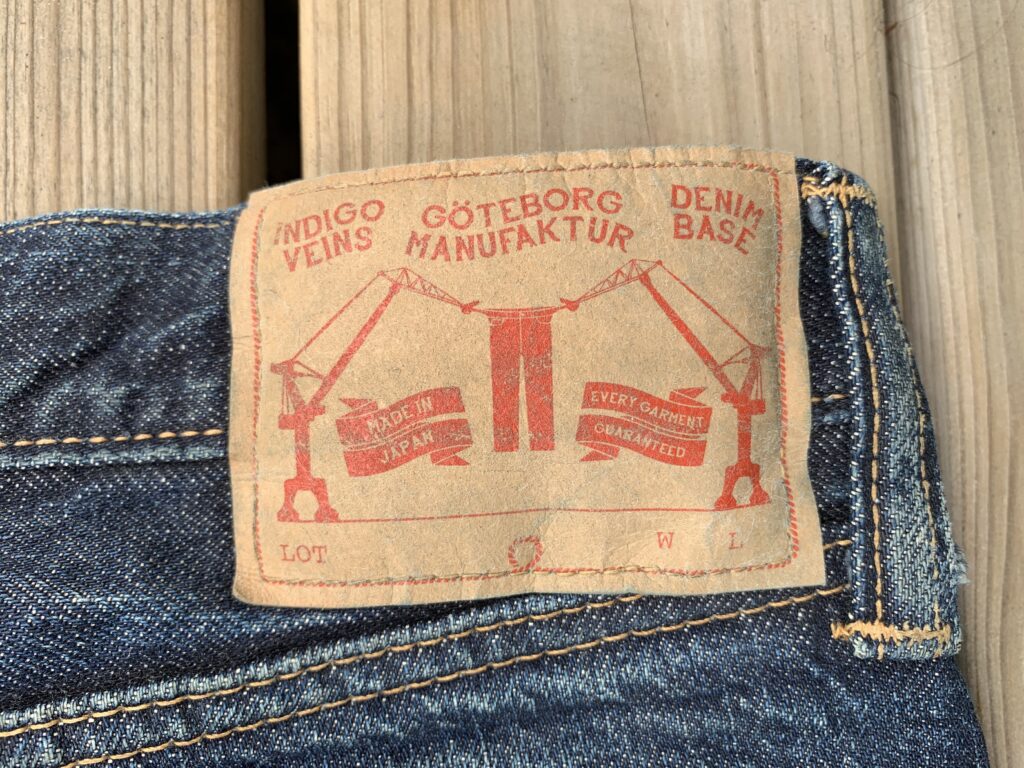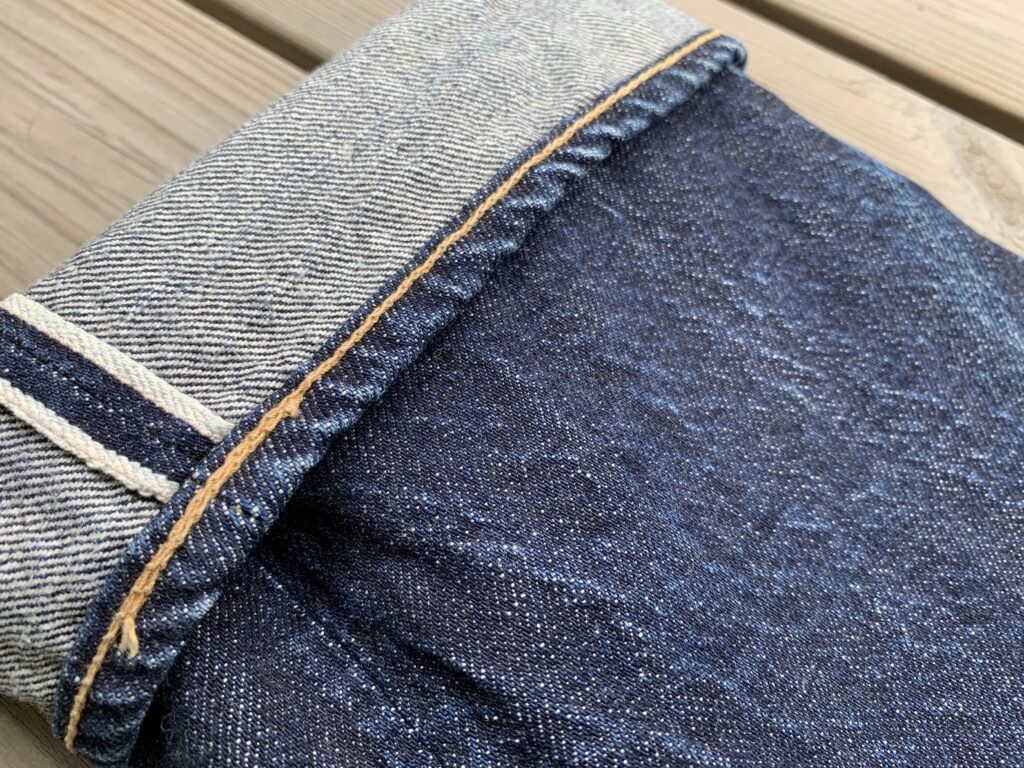 If you want to see more of how these jeans faded, you can always head to the contest thread on Superfuture. Lots of great samples there.