Looking for the perfect summer jeans? Look no further than TCB Seamens Trousers. There's no hiding my TCB fanboyism. Ever since I picked up my pair of TCB 50's I've been part of the cult following of Inoue-san's work. His work with repros of American workwear is right up my alley and when my dear friends at Göteborg Manufaktur got the Seamens Trousers last summer I had to try them on. It was an instant love story.
The TCB Seamens Trousers is a reproduction of USN Navy deck pants from the 1940's that Inoue-san has in his collection. A really wide pair of pants, with even higher waist and super neppy and hairy 10 oz fabric. The perfect pair for summer pants and a denim classic.
Best part about it is definitely the fabric. First and foremost the light weight combined with the wide fit makes it ideal for summer wear. Then you have the crazy neppy and hairy texture that one can stare at for a long time. My Evisu No.1 jeans are the only pair that comes even close to this hairiness. Can't wait to see how the fabric evolves with wear and what I will like about it then.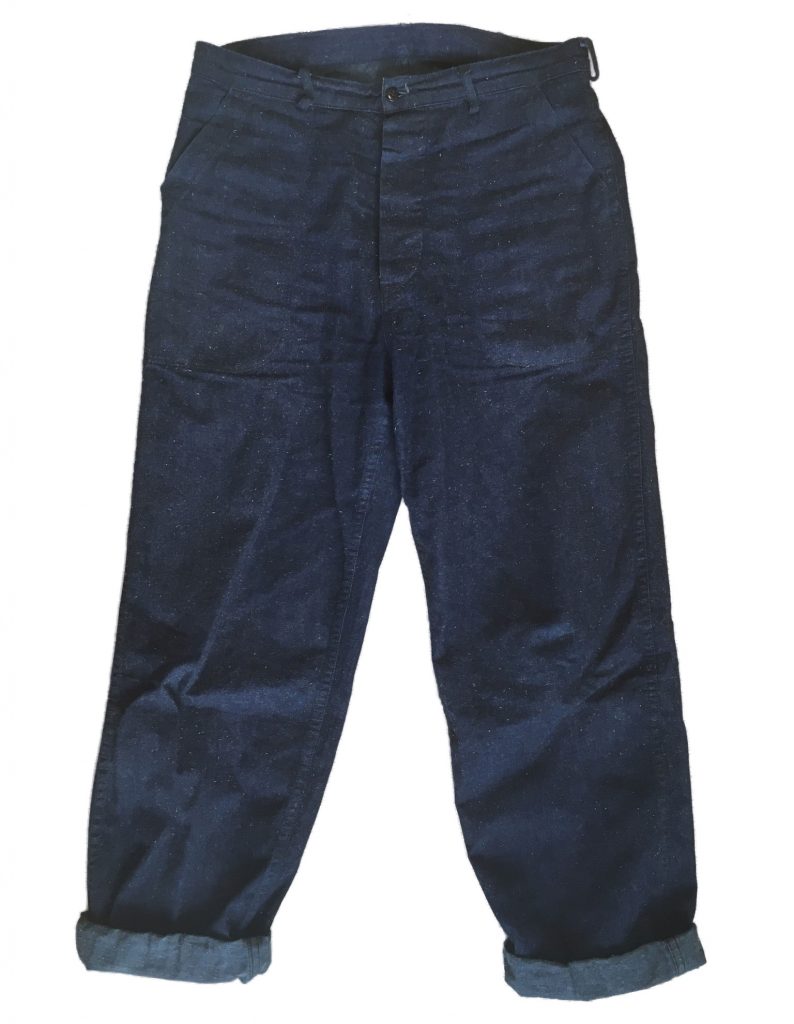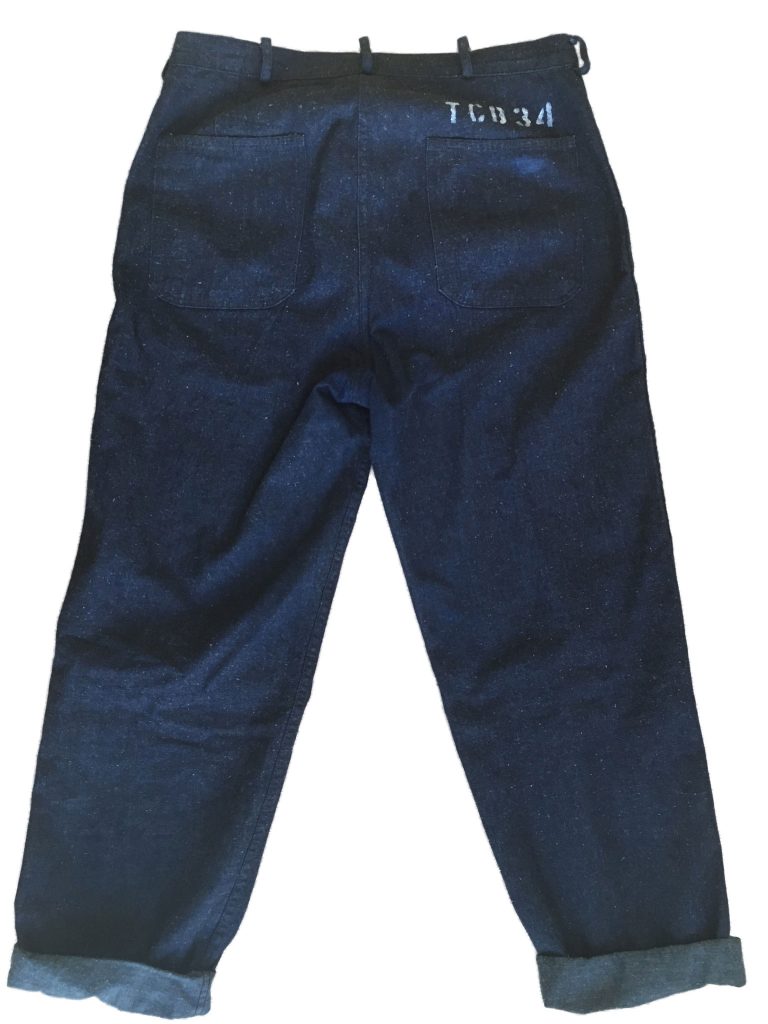 Details to love with the Seamens trousers
There's three details that I enjoy the most: The stenciled logo and size over the right backpocket, the slash frontpockets and the US Navy buttons. Low key stuff. It doesn't need to be more complicated than this. Just let the fabric speak for itself. I mean, have you even seen Inoue-sans own wickedly worn-in pair?
Not like I'm close to Inoue-san's pair but there's an update on my TCB Seamens trousers to see and I like how they are coming along.
Then again, there's more details to enjoy. The felled seams and square-shaped backpockets that you can hardly see at first because there's no contrast stitching what so ever. Lovely little details that makes this hobby worthwhile.