One year of wearing Warehouse 800 C/L – the cotton/linen mix.
It's been five years since I bought these Warehouse 800 C/L jeans in Osaka. Since then I've been wearing them off and on during the summer months, rotating with my TCB trousers.
The cut is a little slim, but the lighter weight denim (12 oz) still makes it work unless the digits gets too hot. Presumably the mixed in linen also helps with the breathability of the fabric.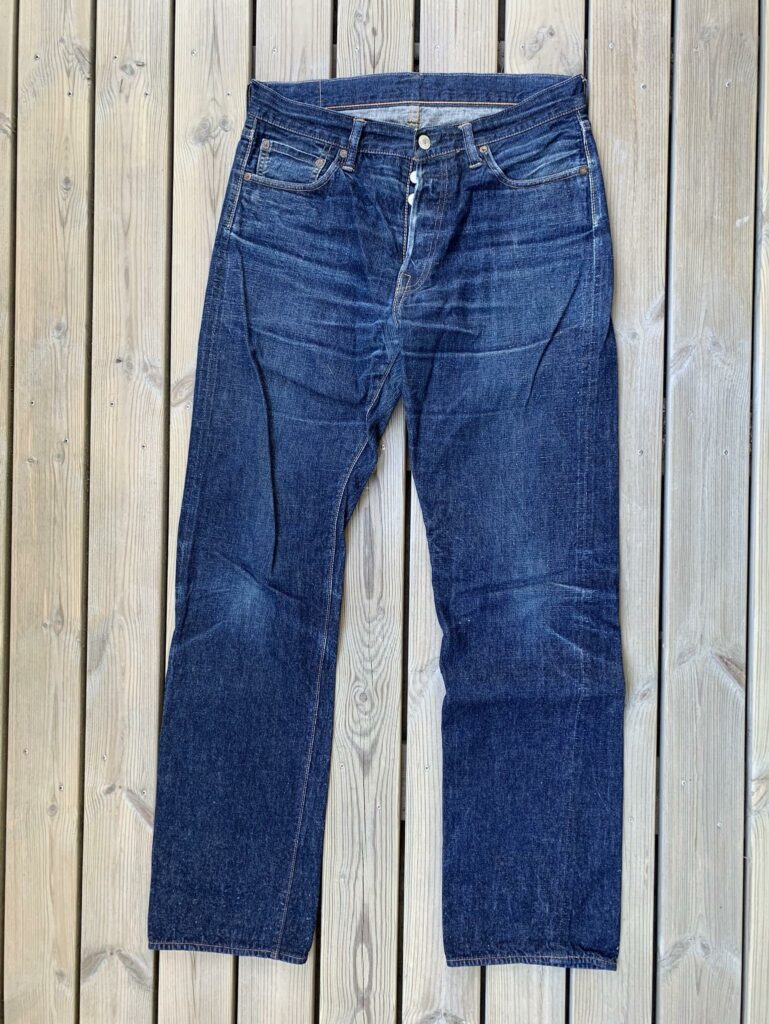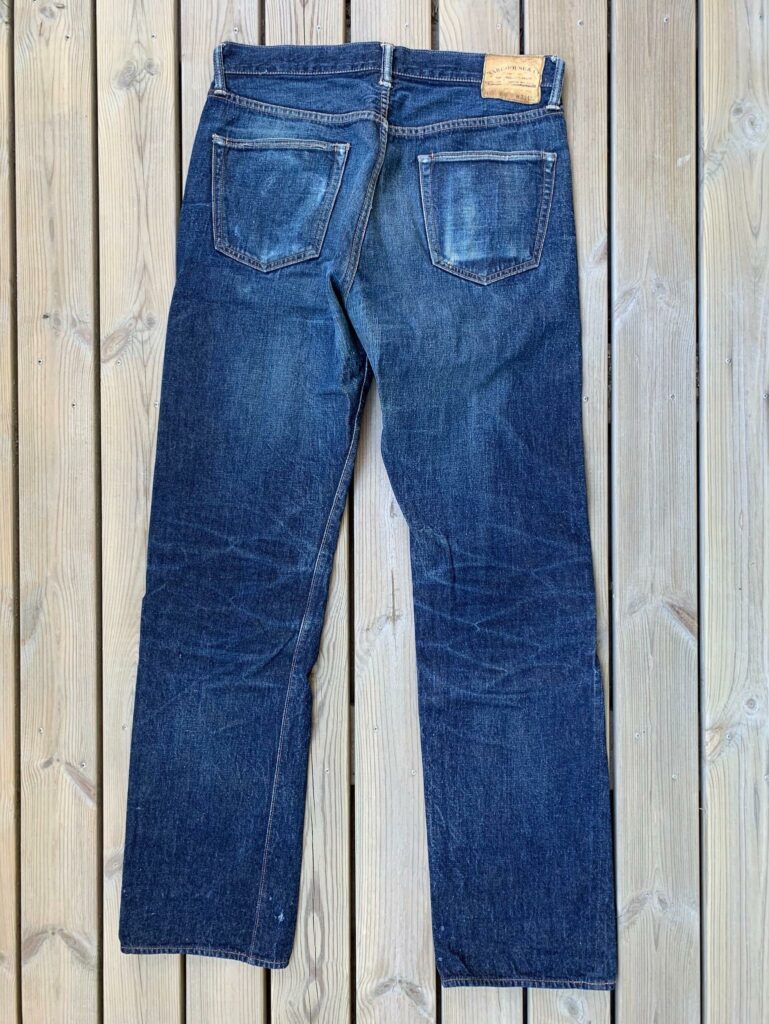 To be fair, I have no idea how much they've actually been worn or washed. But then again, just like the advice I always give when asked – just wear and wash your jeans. They'll turn out great.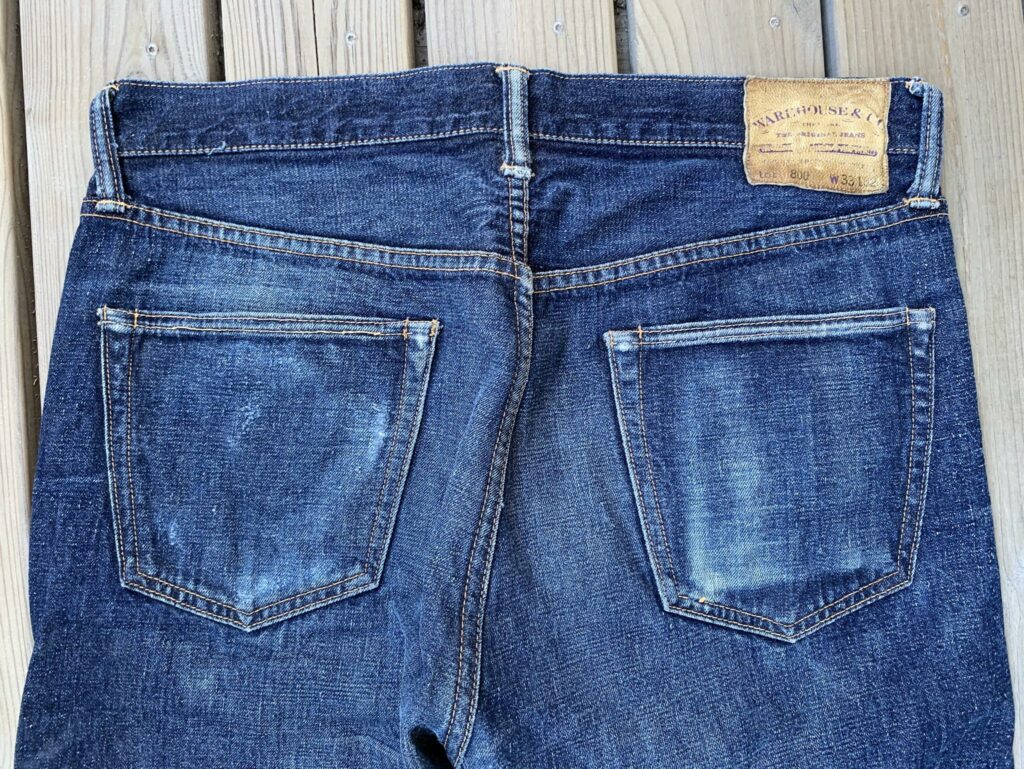 Short little update on this one, perhaps I'll shoot more detail shots later on.