The special thing: Cotton/linen mixed denim in Warehouse 800 C/L
When I was in Osaka this summer I paid a visit to the local Warehouse store. There I found a pair of Warehouse 800 C/L jeans in my size, one of the pairs I was hoping to bring with me back home to Sweden. The cotton/linen mixed denim made an entry about a year ago during Warehouse 20th anniversary, then in their 1001 cut.
I wasn't completely convinced at first but after seeing pictures it grew on me. When I felt the denim myself it was a no-brainer.
The 60 % cotton 40 % linen mix weighs in around 12 oz and has a fantastic coarse feel to it albeit being one-washed. Lots and lots of neps, very dark coloured indigo and not so hairy.
I also enjoy the clean backpockets, no frills whatsoever, which fits great together with the jeans overall aesthetics of understated greatness.
This is to me one of the best things about Warehouse products. They decidedly let the garments core attributes speak for themselves.
At a quick look they appear to be a pair of jeans, just like any else. But man, how they fade, the immaculate stitching and fits are so damn good.

The buttons Warehouse have used for some time now are white coated. With wear it will get worn away, adding a nice touch of patina to the jeans. You can see an example of how it turns out after about a year on the world tour jeans.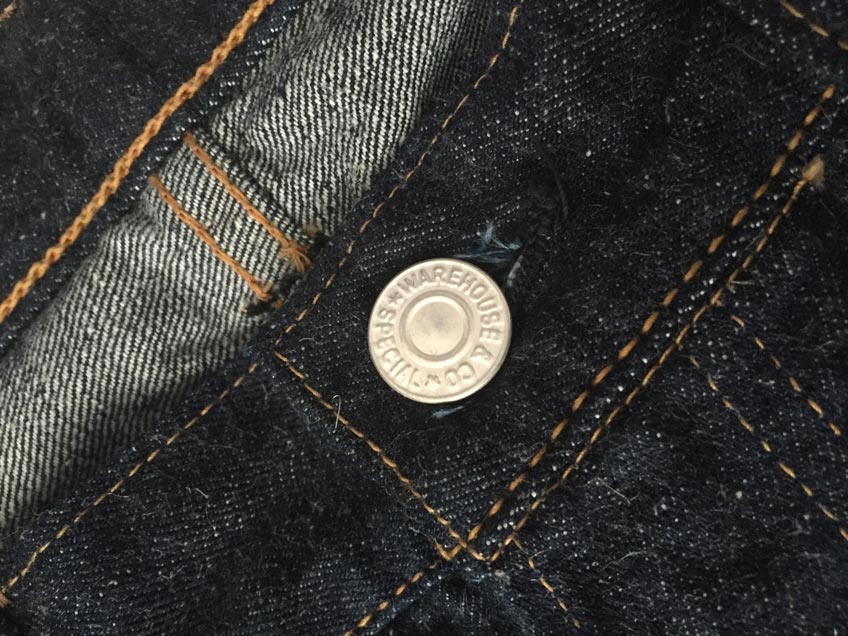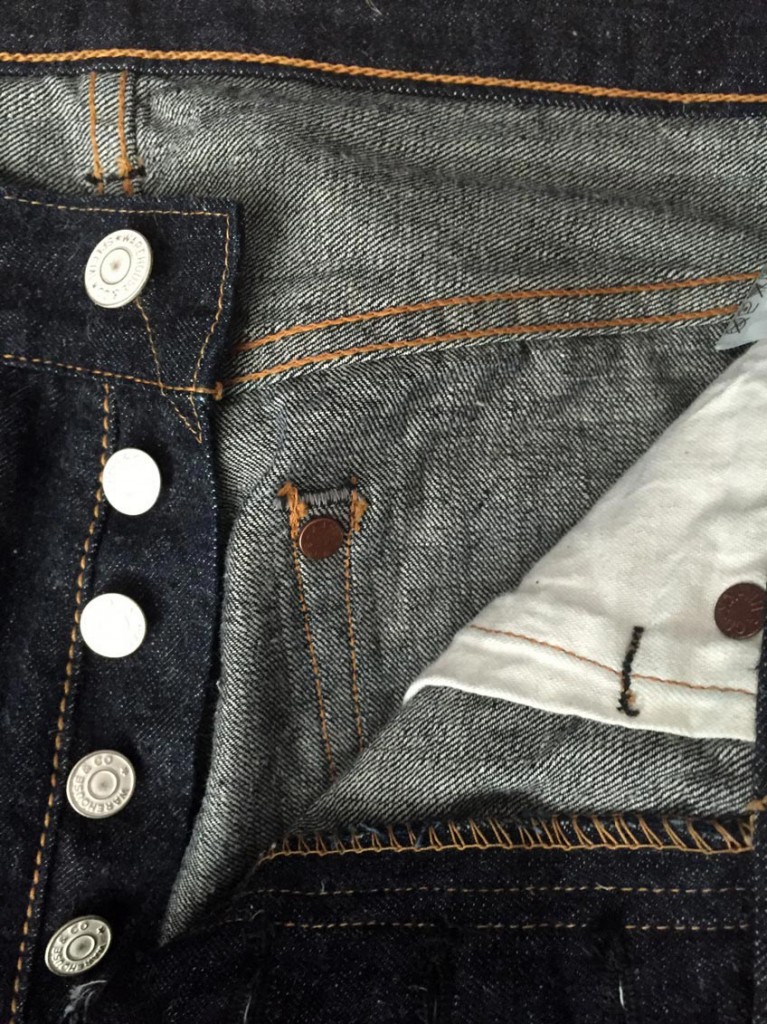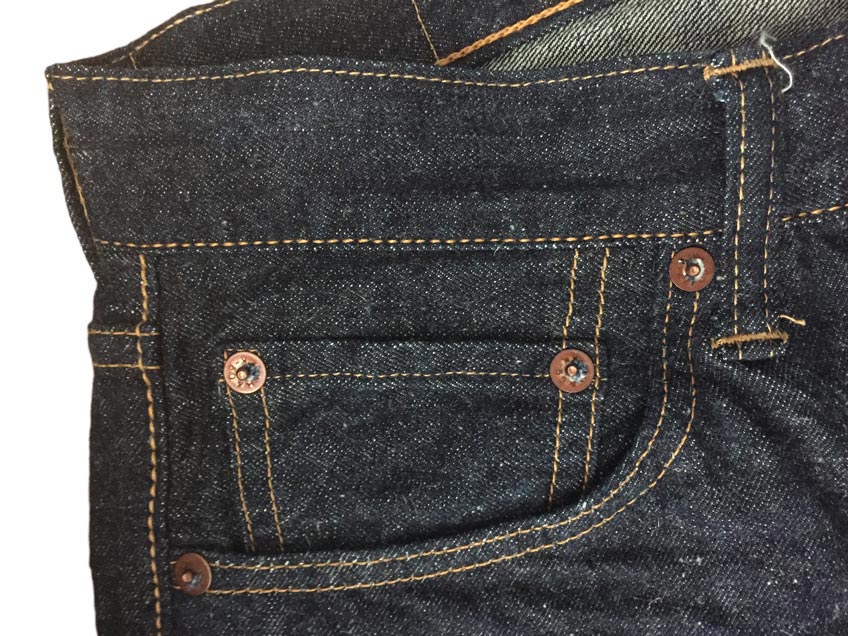 Classic orange selvedge-ID is used on these, like most Warehouse models. Some of their special releases and fabrics has a pink selvedge-ID, so I was a little surprised that these didn't have it. But I'm not complaining too much. The orange tone works very well with the orange stitching.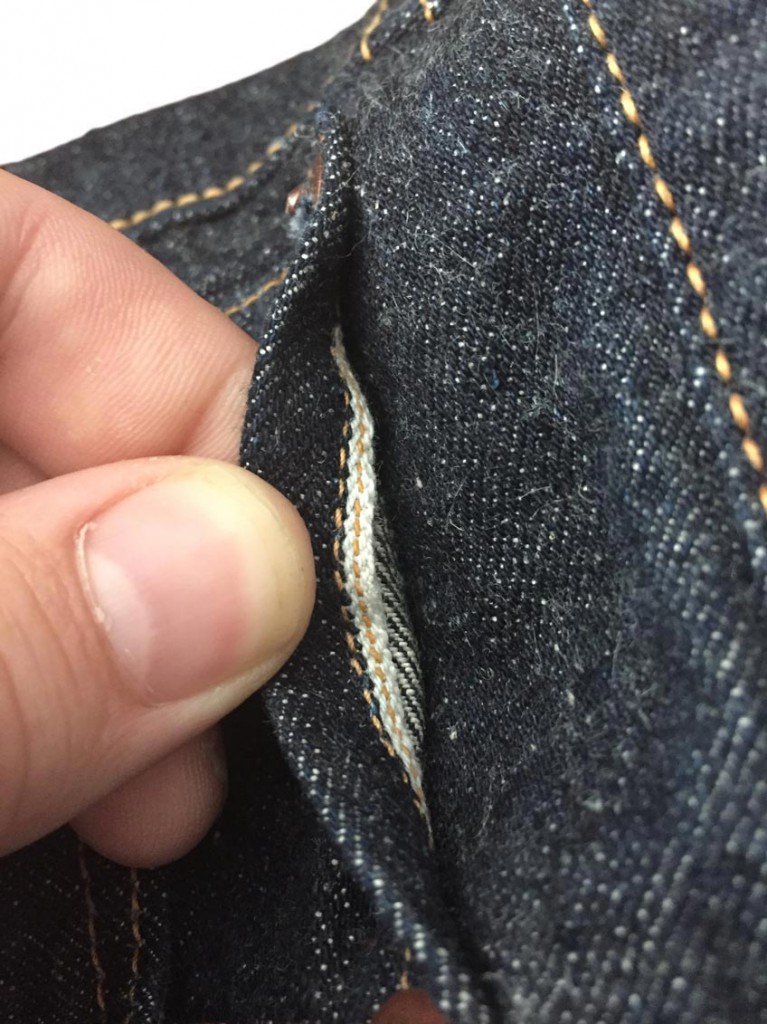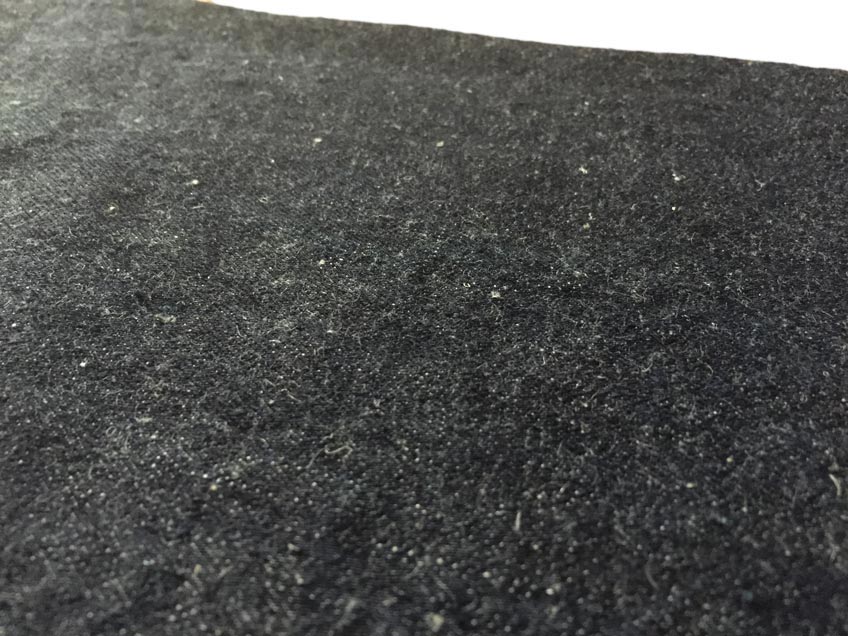 The deerskin patch is one of the best details of the jeans. It's incredibly supple. The print is also slightly different from the core line of Warehouse. Normally they use a red tone for the graphic print but the C/L-line has a purple hue.