Say hello to Warehouse 1003XX – Warehouse WWII model.
Yep, another pair of Warehouse jeans got added to the collection some years ago. If you follow my Instagram account you will already have seen them for some time now (and the other Warehouse jeans yet to be posted here on the blog).
Warehouse 1003XX – a perfect straight
Of course it's very subjective, and also ever changing even on a personal level, but I've been very fond of WWII-cuts for some time. The straight cut is just right for me and Warehouse hits it off.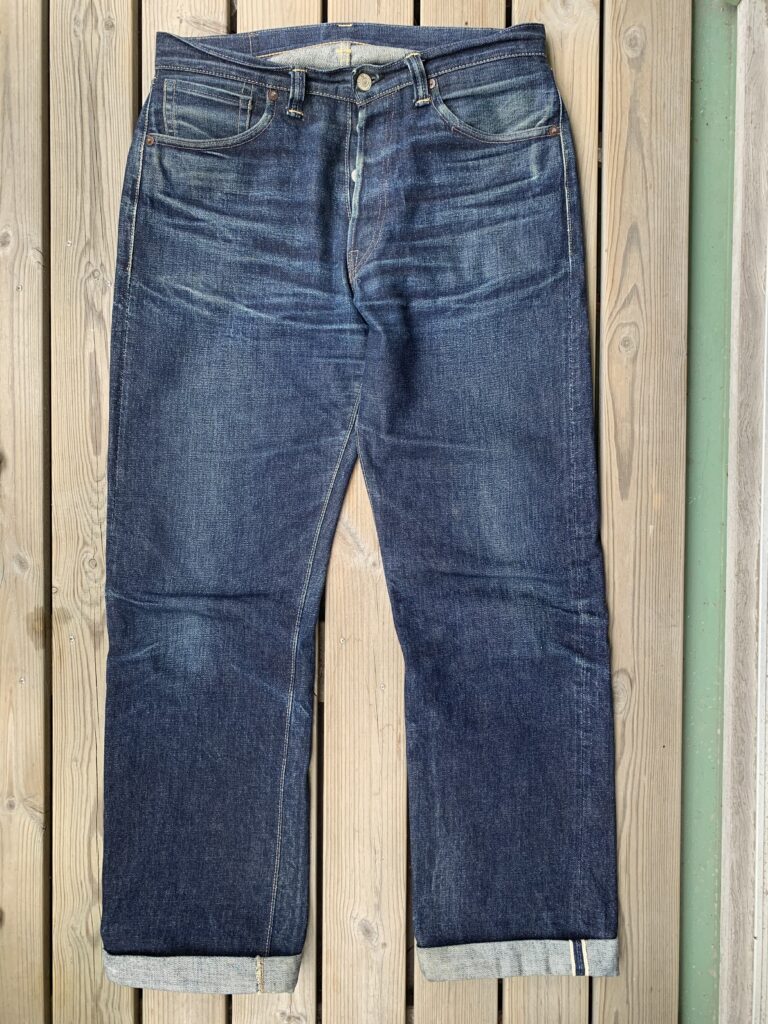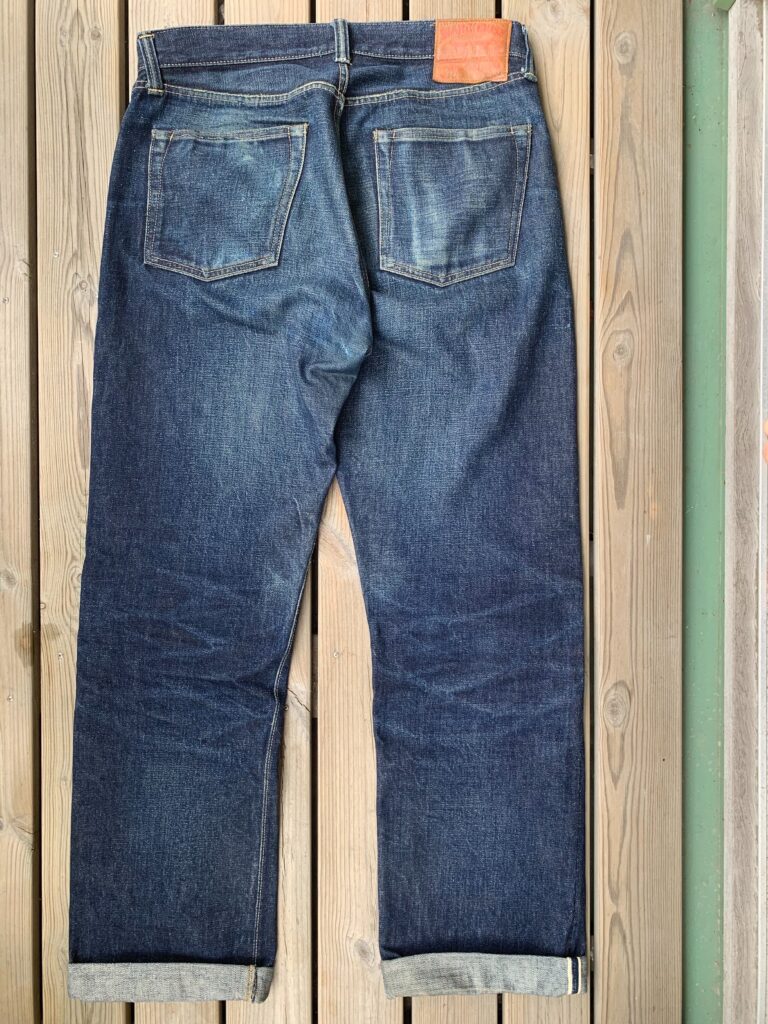 They've made the 1003XX for many years now, and to my knowledge pretty much always in their 14,5 oz denim. Not the banner denim used for the Warehouse 1001.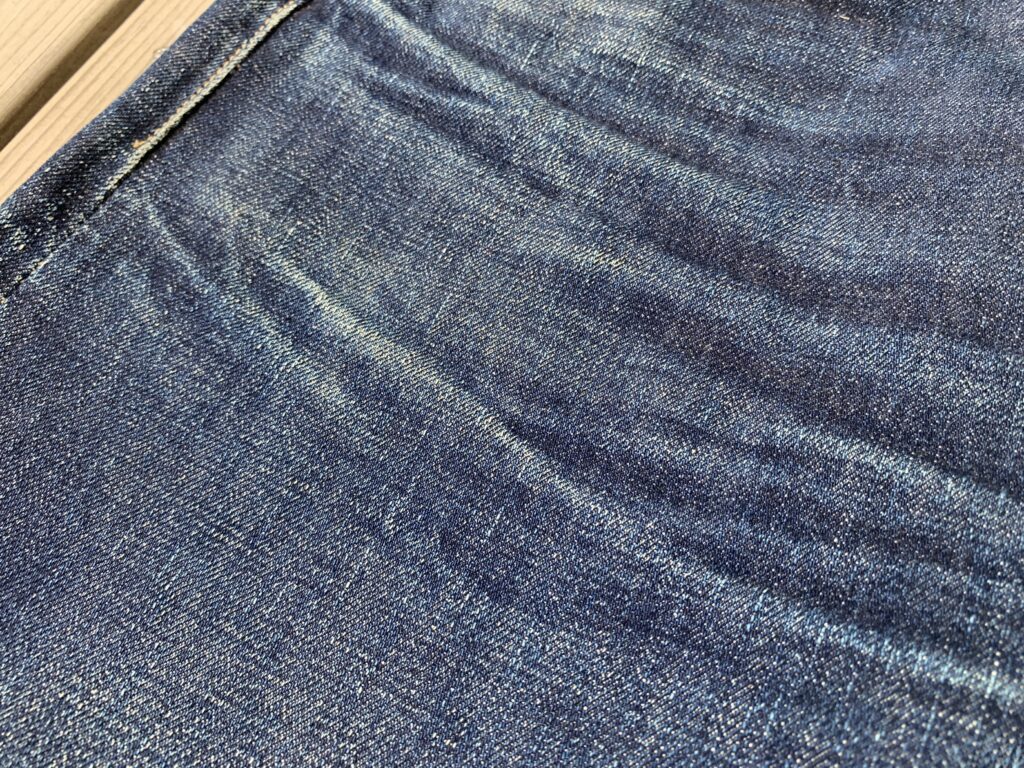 It's a little more irregular, rough and rugged compared to the banner denim. Not off the charts irregular, it's still a pretty even weave. But it definitely differs from the softness of the banner denim, even though the weight doesn't differ that much.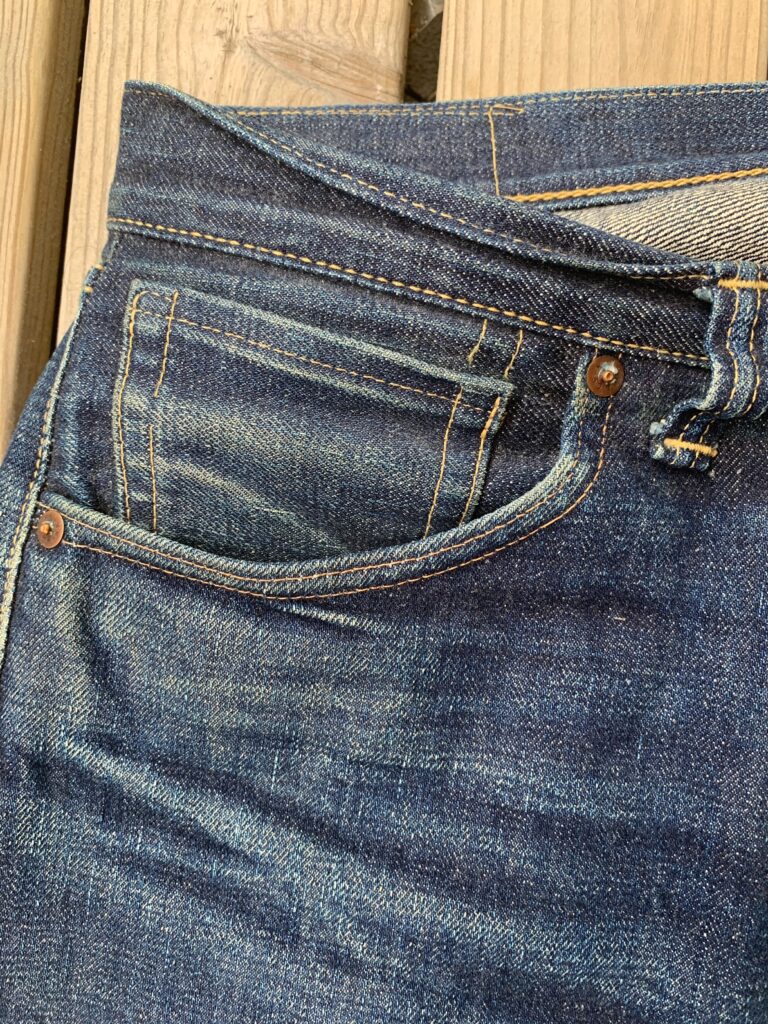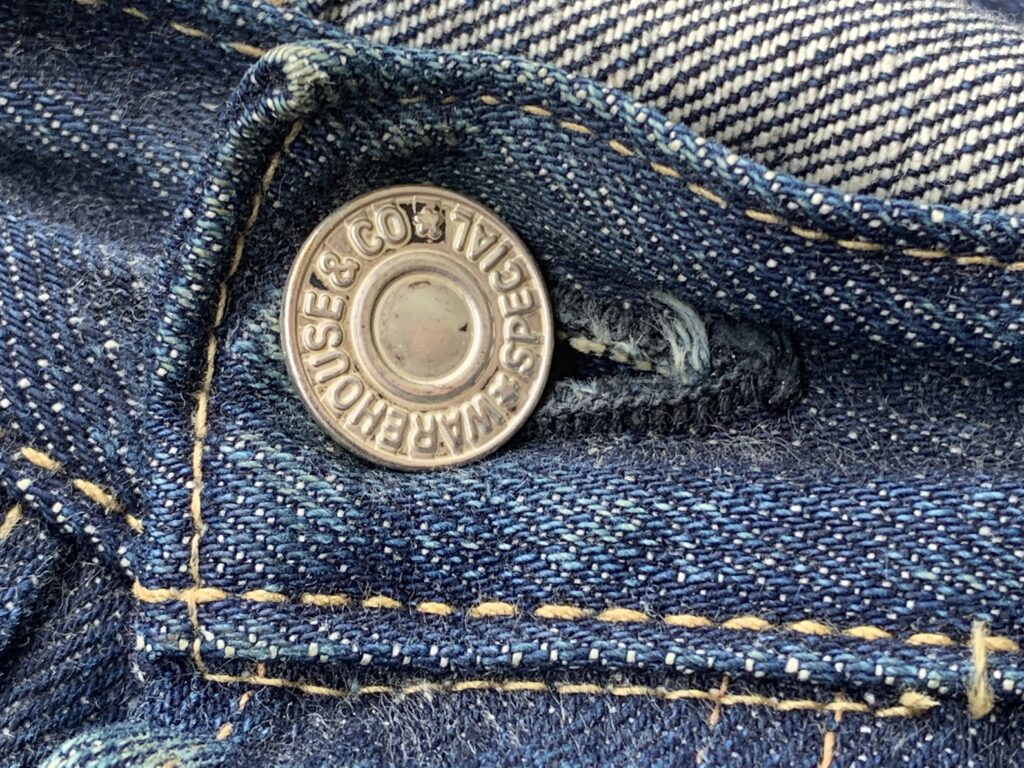 Since it's a WWII pair there are of course some special details:
No rivets on the coinpocket
this model has flannel pocketbags (which I failed to take a picture of)
some difference in the sewing (which I also failed to photograph).
It does however have Warehouse regular buttons, not the laurel wreath buttons we often see on WWII-jeans.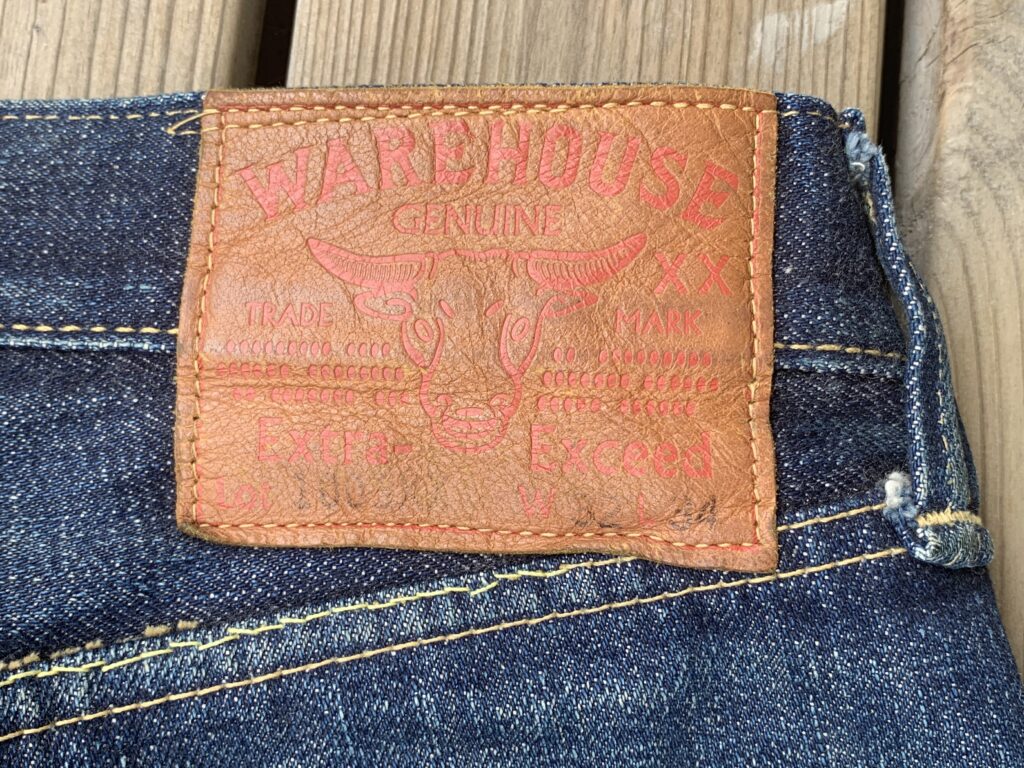 I've always loved the bull horn patches Warehouse used back in the days. Man I was very happy when I got my hands on these from a friend.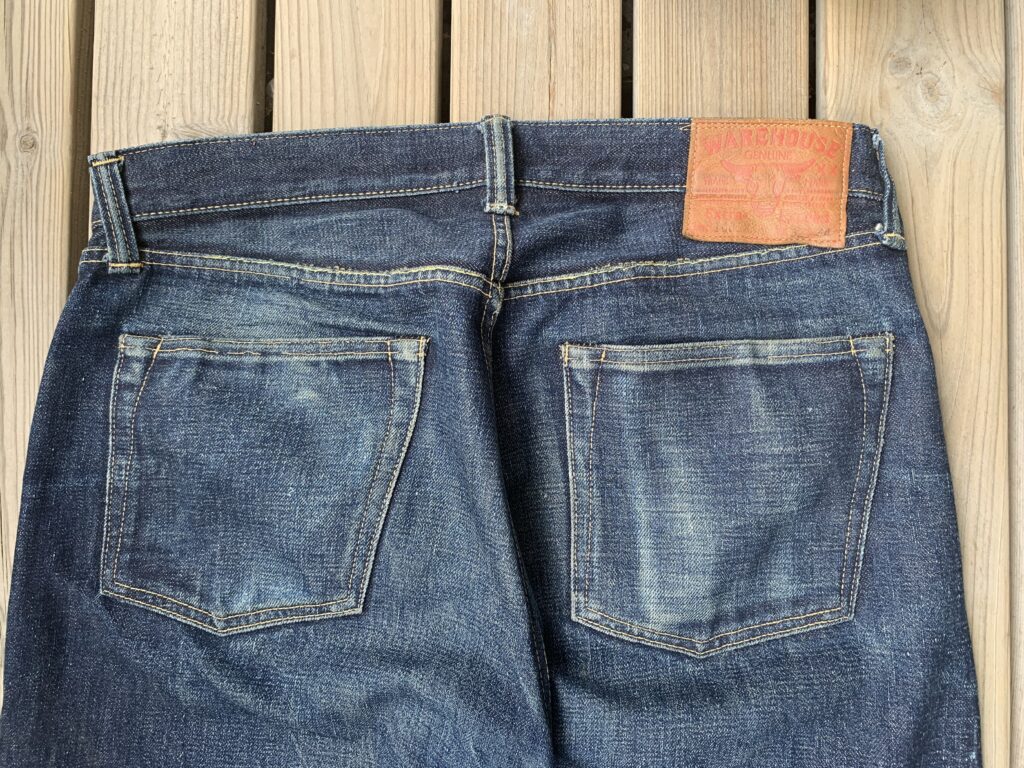 The pair has been my go to-pair of jeans together with the GBG001 collab jeans for a while and now they're really taking shape. No clue about the number of washes or how long they've been worn though.
All I know is that I will continue to wear them and once they're done maybe I'll have a go at my second pair that is stored away.