Say hello to the team behind the collab jeans GBG001.
A couple of weeks ago I told you about the idea of our new collab jeans that I'm making together with Göteborg Manufaktur and Denim Base. How they came to be and what they're like.
But perhaps you're interested in getting to know some more about our good friends that will make the jeans for you? Let's go on a ride behind the scene.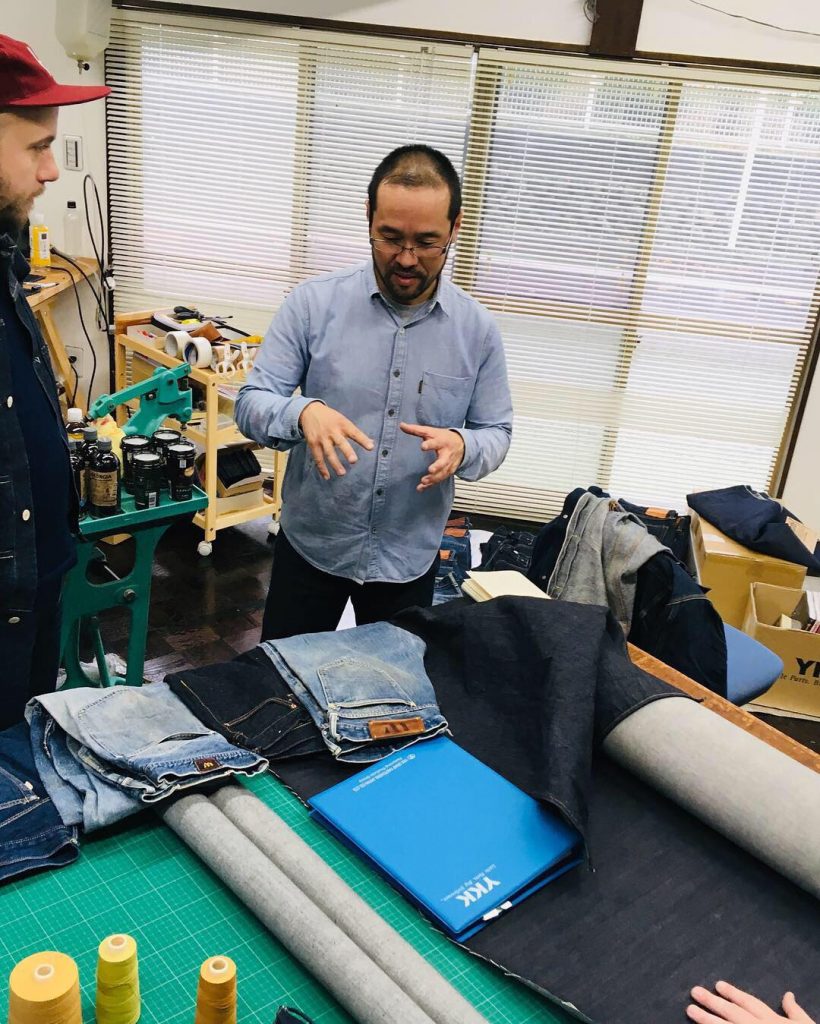 Say hello to Shingo-san of Denim Base
Shingo-san is a massive denimhead, or denim-baka like he says himself. Baka translating to "nerd" in Japanese. For many years he has run the denim blog Denimba.com. Back then he used to work in the harbor, just another denim aficionado wanting to share his love of denim with his peers.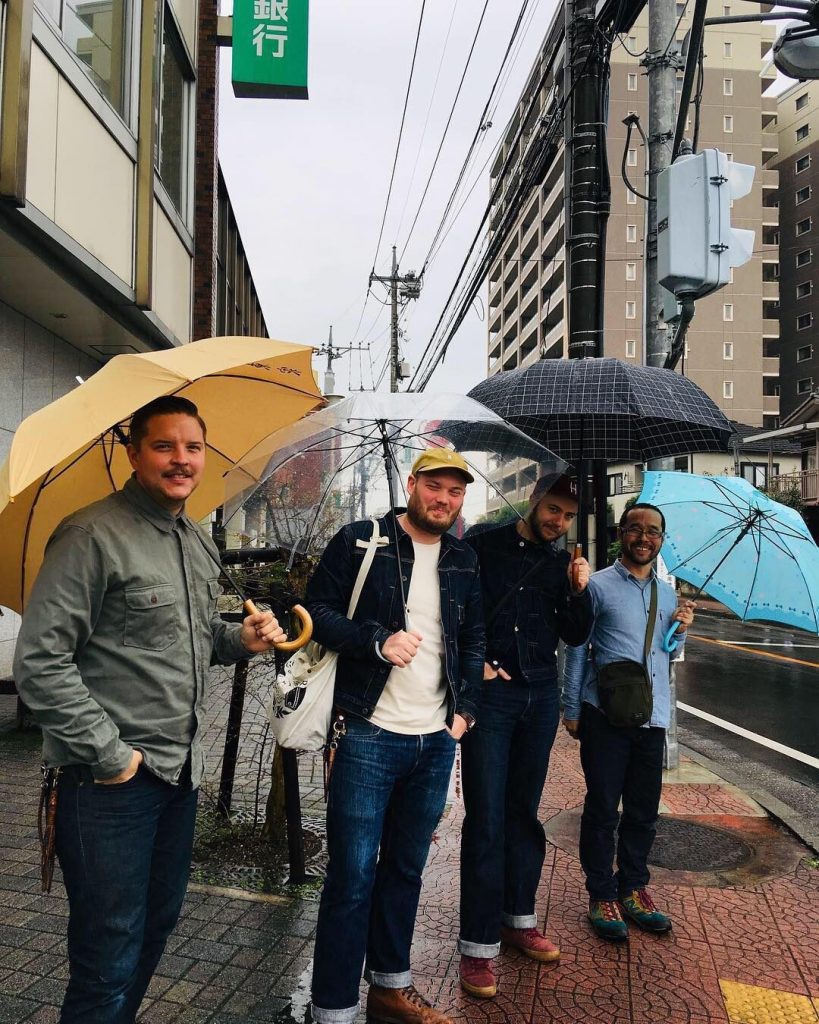 Five years ago he started his own brand Denimbridge and has released five models so far (six with our collab included), ranging from classic wide straight cuts to slim straights but also single needle pairs of which you can choose your own details and Shingo-san sews himself in his denim base in Saitama, one hour outside of Tokyo.
If you want to know more about Shingo-san, I did an interview when I first met Shingo-san in 2017.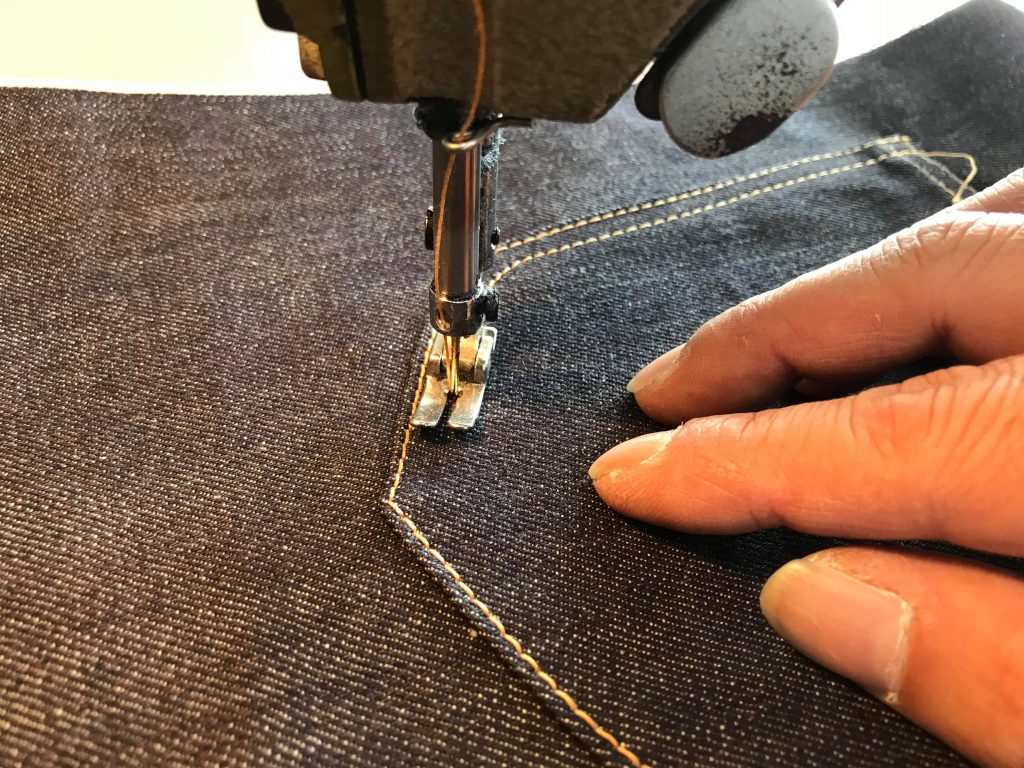 Say hello to Kuniyoshi-san of Double Volante
Our one man-show that will sew the jeans is a veteran in the game. In 2008 he started his own brand Double Volante and is working out of his workshop on Okinawa. I got interested in Kuniyoshi-sans work through his work for Studio D'Artisan and Denimbridge but he also does tailored jeans to customers specifications.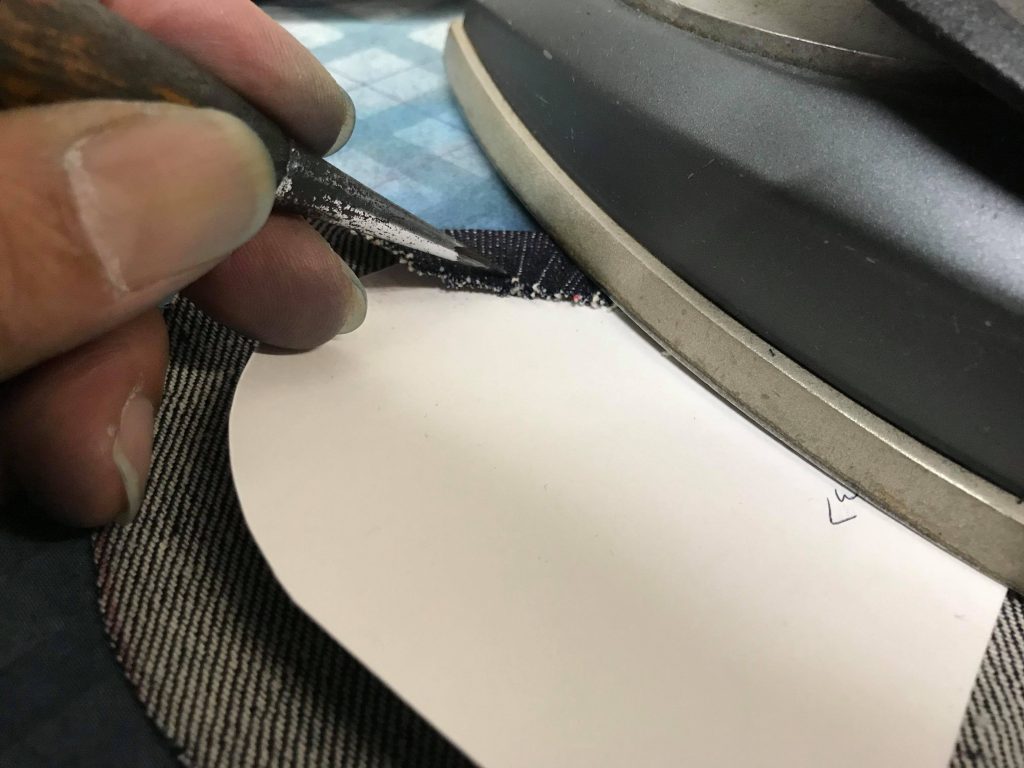 Before moving to Okinawa however he already had 10 years in the business under his belt, working in a sewing factory in Okayama, doing work for brands like Denime, Kapital and Samurai.
It definitely feels great to have one of the best in the business sewing our jeans.
Say hello to Sai-san, the pattern maker
Sai-san is a good friend of Shingo and our pattern maker. Previously Sai-san used to work for Edwin Lee and also was a part of the old Warehouse x Lee collection. Feels pretty fitting, don't you think? With parts of our GBG001 jeans being inspired by old Lee models and all.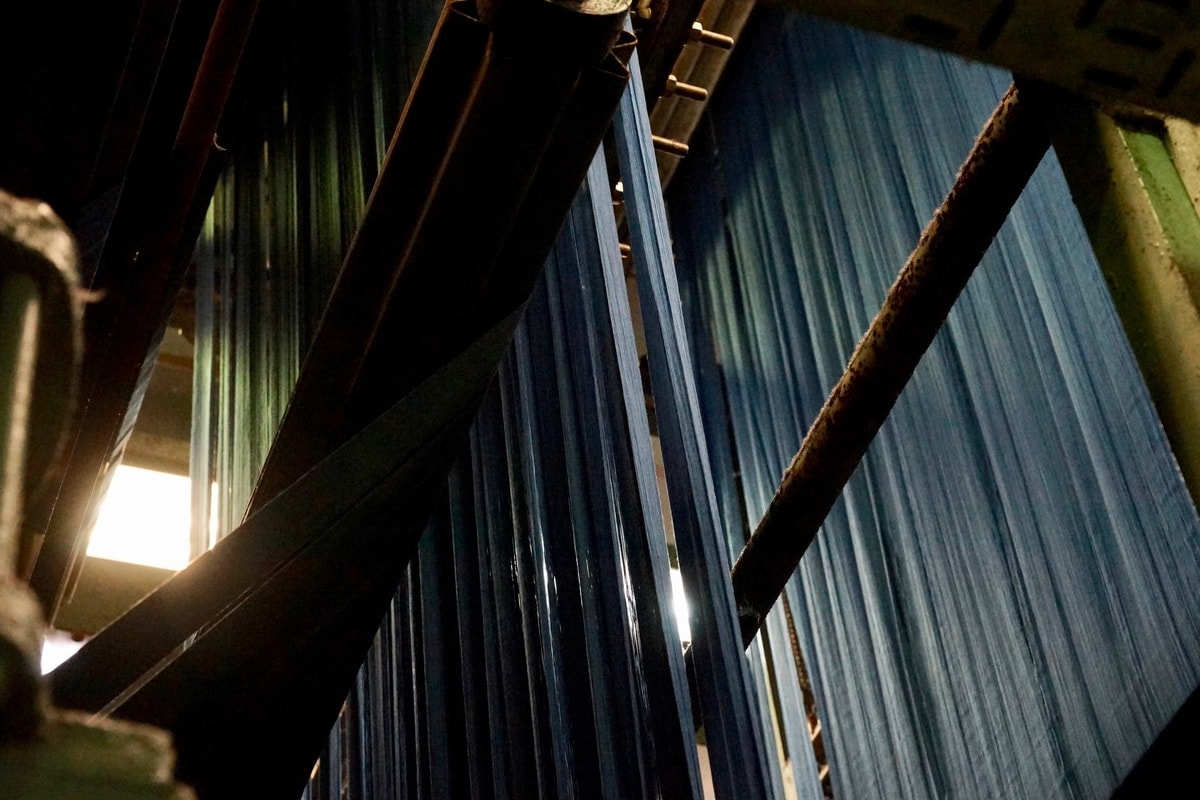 Say hello to Sakamoto denim
Have you read the nice story about Big John's Rare jeans on their website? It's definitely worth a read but for now we'll stick to the part about Sakamoto denim, the dyeing factory that we're using for our fabric. Being founded all the way back in 1892 in Hiroshima and working with indigo dyeing since then it is easy to say they know their craft very well.
But Sakamoto denim is not only about their immense heritage. They are one of the companies that have played a big part in the evolution of indigo dyeing in Japan, for example being the first company in Japan to mechanize the rope-dyeing technique and is pushing the industry in regards to sustainability, using electrolyzed water to dye in room temperature and have a sludge process to minimize the waste.
Hopefully you enjoyed this little peek behind the scenes and getting to know the team behind the collab jeans GBG001. We're getting closer to the final deadline of preorders which closes on June 15th. Don't sleep on it and join in on the fun.