There's no hiding I like what Shingo-san does with his brand Denimbridge. So when the chance presented itself to have a custom pair made by Shingo-san himself I had to give it a go. He calls the model Denimbridge S Antique.
I met Shingo-san way back in 2017 in Tokyo. We talked a lot about denim, which I suppose don't come as a big surprise. Partly we spoke of his latest model, the S Antique, a wide straight model that Shingo sews himself in his workshop in Saitama. All single stitch goodness. You choose the details yourself: buttons, cinch, single or double stitched beltloops and of course also fabric. When I got home from the trip I wrote down the details I gunned for and shot Shingo-san an email. I also did a short interview with Shingo-san if you've missed that one.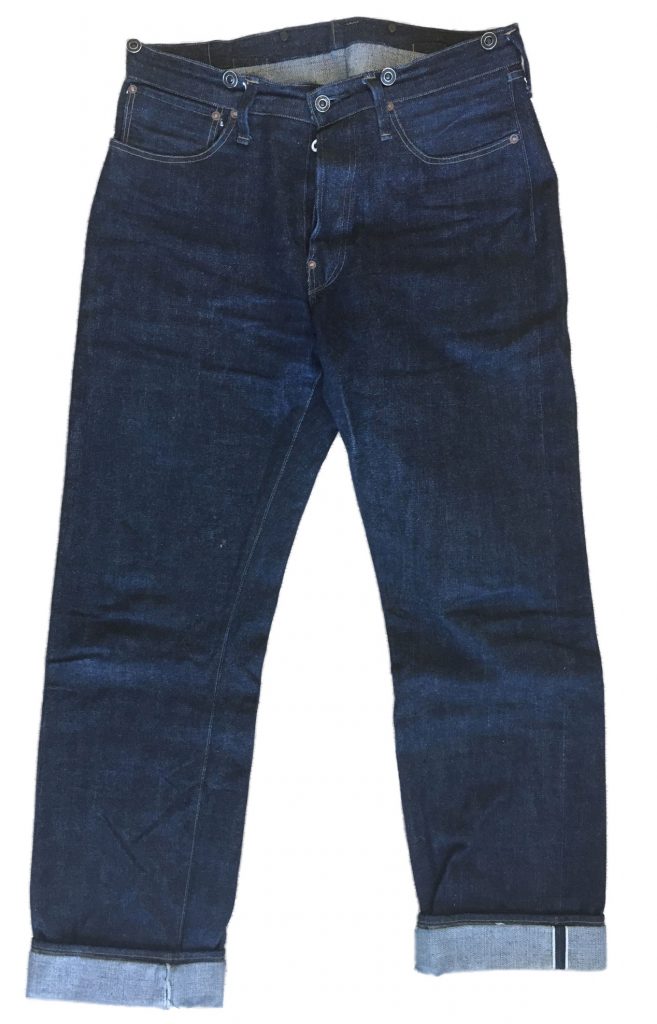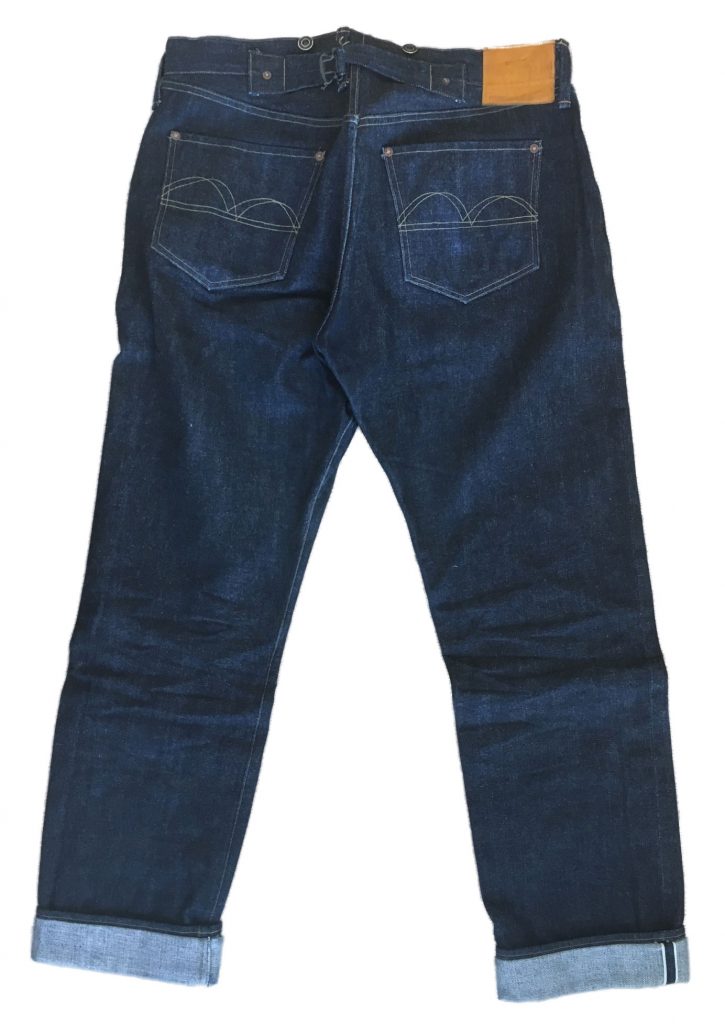 Denimbridge S Antique – the fabric
For my pair of Denimbridge S Antique, I went with the second fabric Shingo-san had gotten his hands on, a deadstock 14 oz fabric that is very dark and soft to the touch. Shingo-san had found a large roll in a warehouse. Sadly he doesn't know where it comes from and will only last until he runs out. Then it is finito, as far as I can remember.
I like it a lot so far, though I'm very intrigued by how it will change after the first wash. With this pair I decided to go again my usual washing regime and only soak it at first, so I'm sure there will be big changes. It bleeds like hell for now. No white tees with this pair.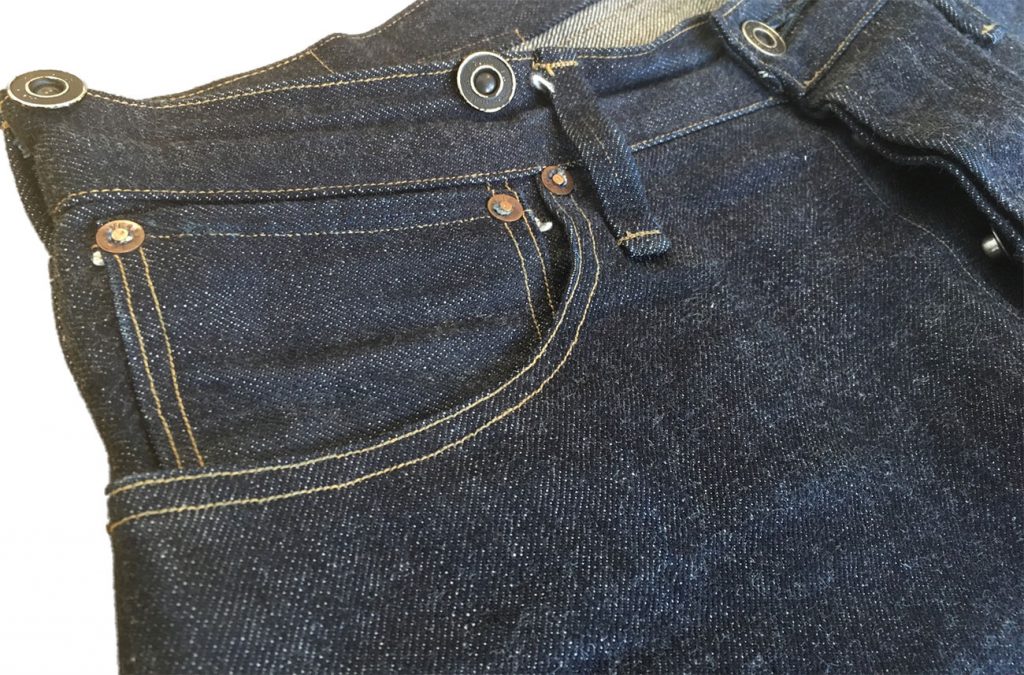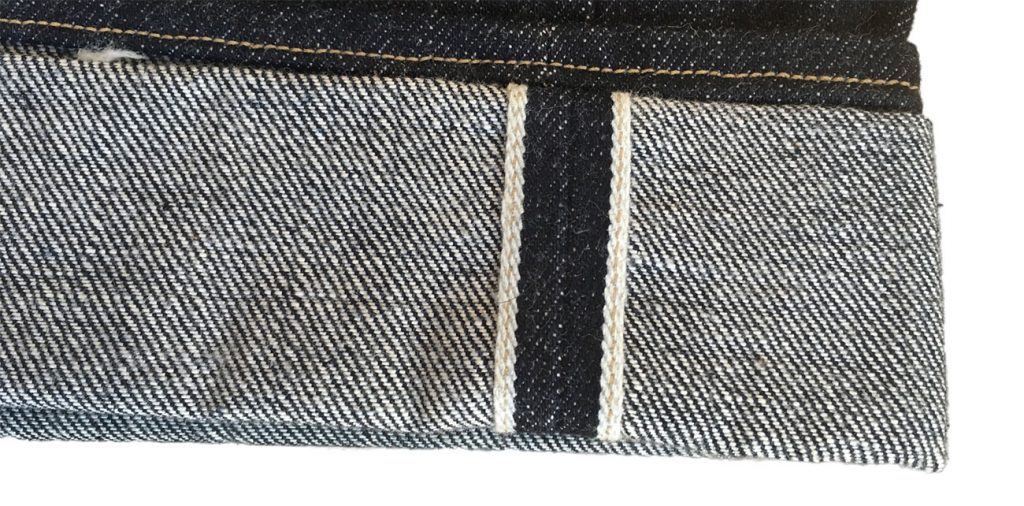 The hardware
I had a harder time with the hardware choices. When I was due with my order I had gotten slightly into black coated buttons. Not my favorite back then. It still isn't, but felt like a fun idea to make this pair even more unique in my little collection. So black it was, for the top button, suspender buttons and also the cinch buckle.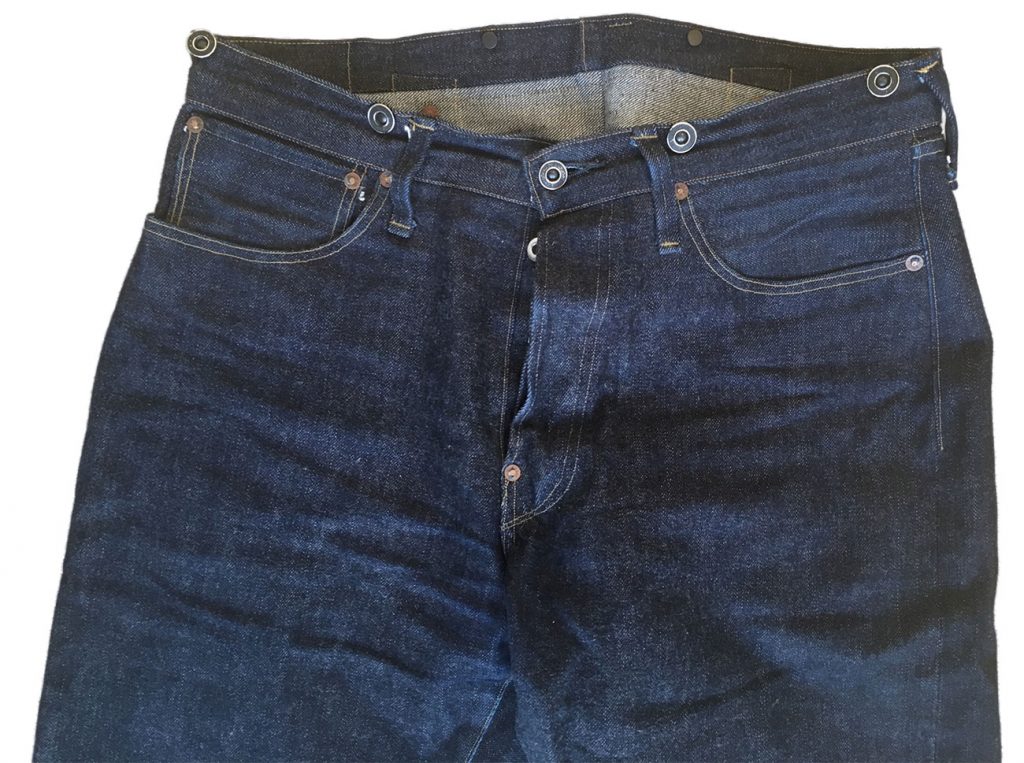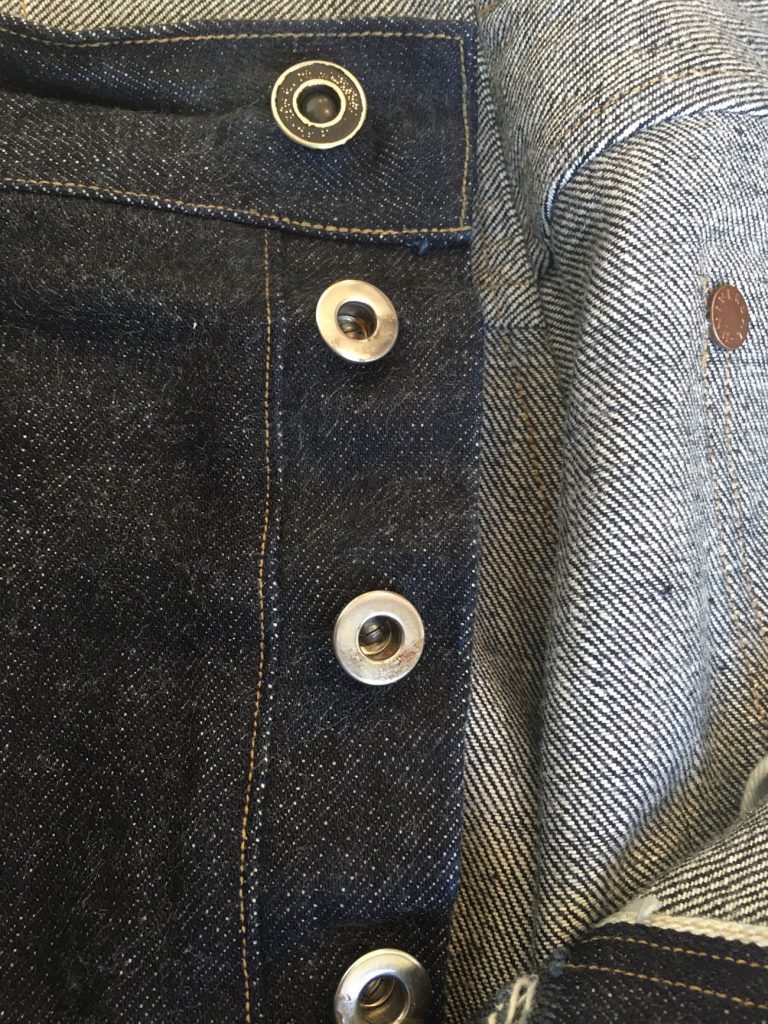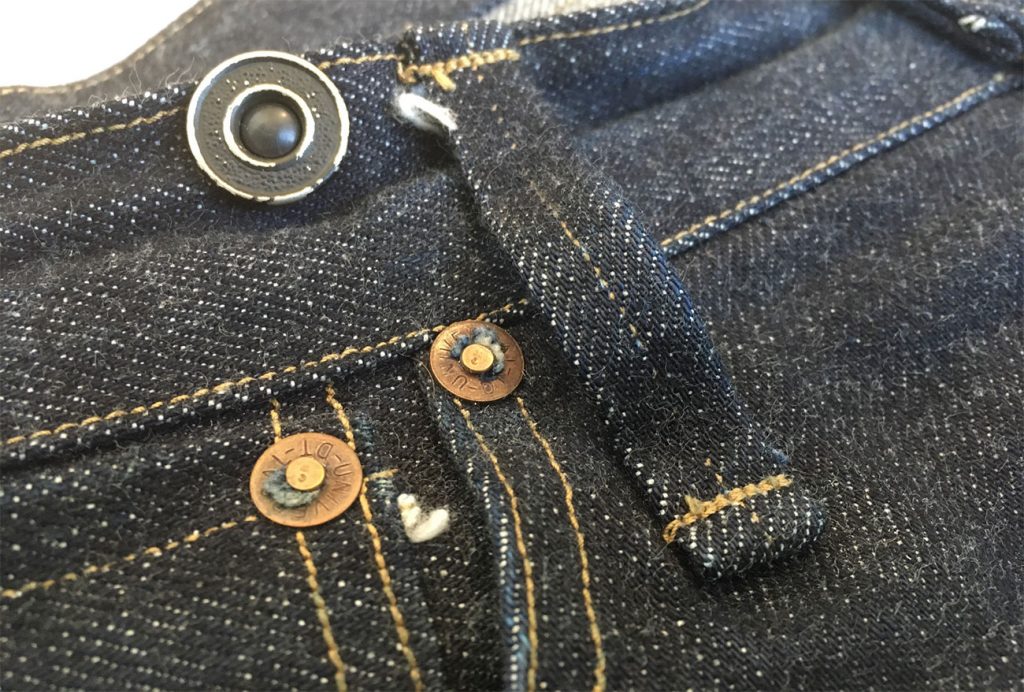 To go with the black buttons I chose brownish rivets which I think works well together with the black buttons. The S Antique is somewhat of a 20's cut rocks with visible rivets on the backpockets and a crotch rivet.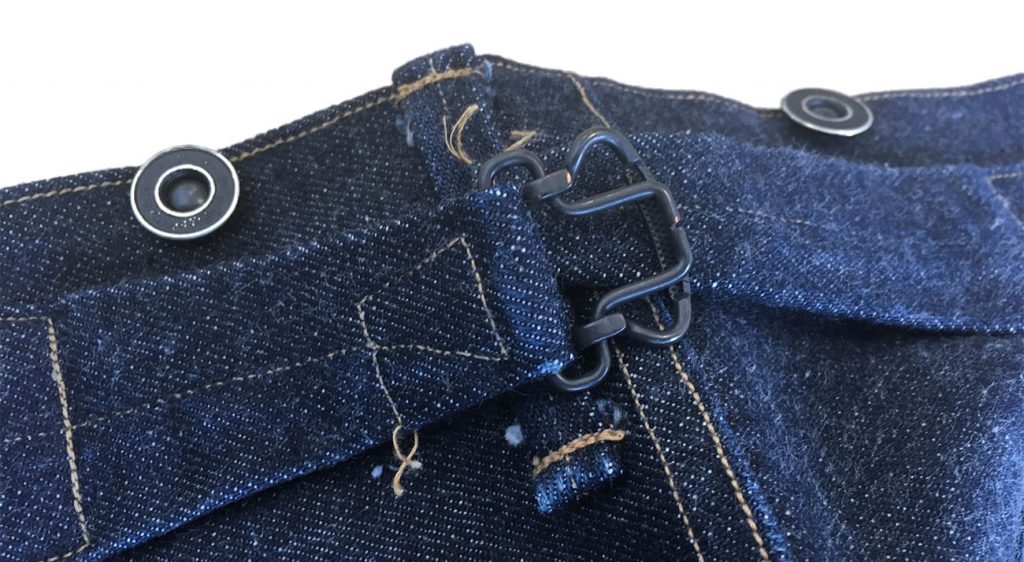 Except choosing fabric, deciding on what kind of cinch buckle I wanted was probably the most fun decision. From my other pairs I'm used to ones with prongs that keeps the cinch in place. This time however I opted for a rounded buckle, which quite frankly has been somewhat useless. Instead I'm going full Inoue-san when I wear my pair and just keeps the cinch open, dangling around.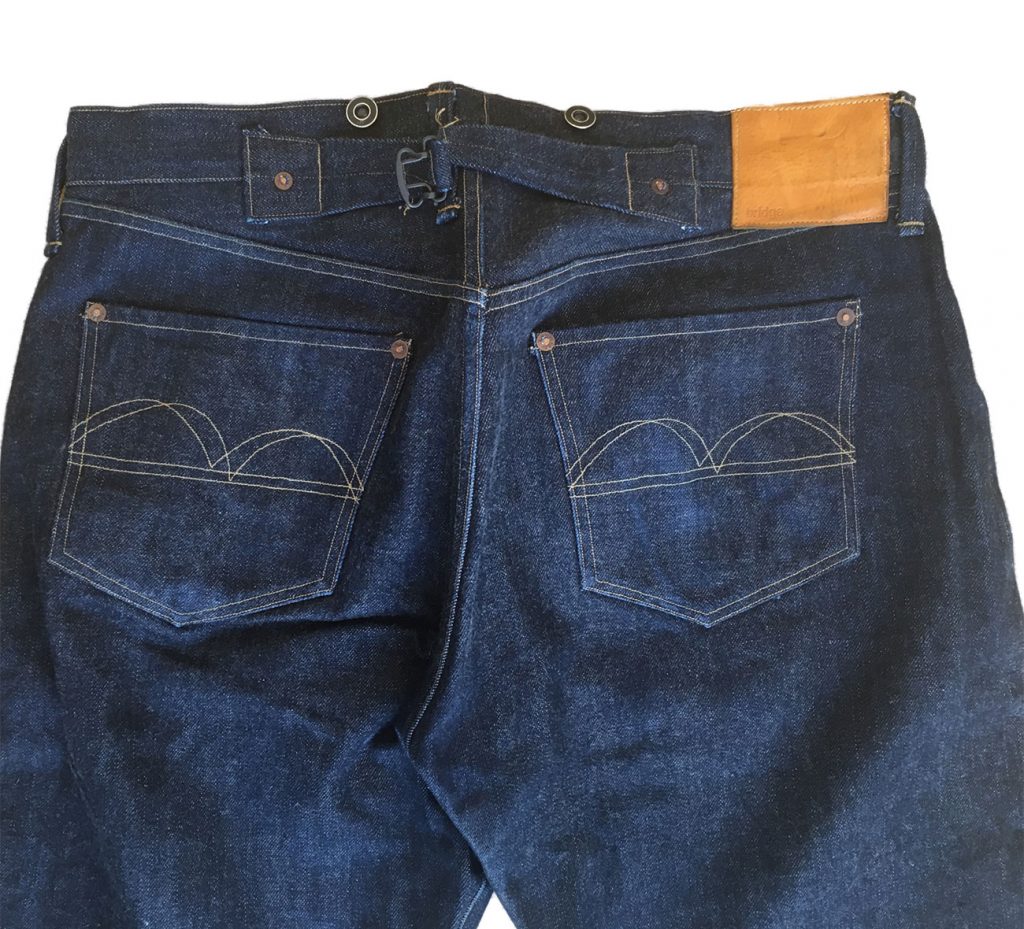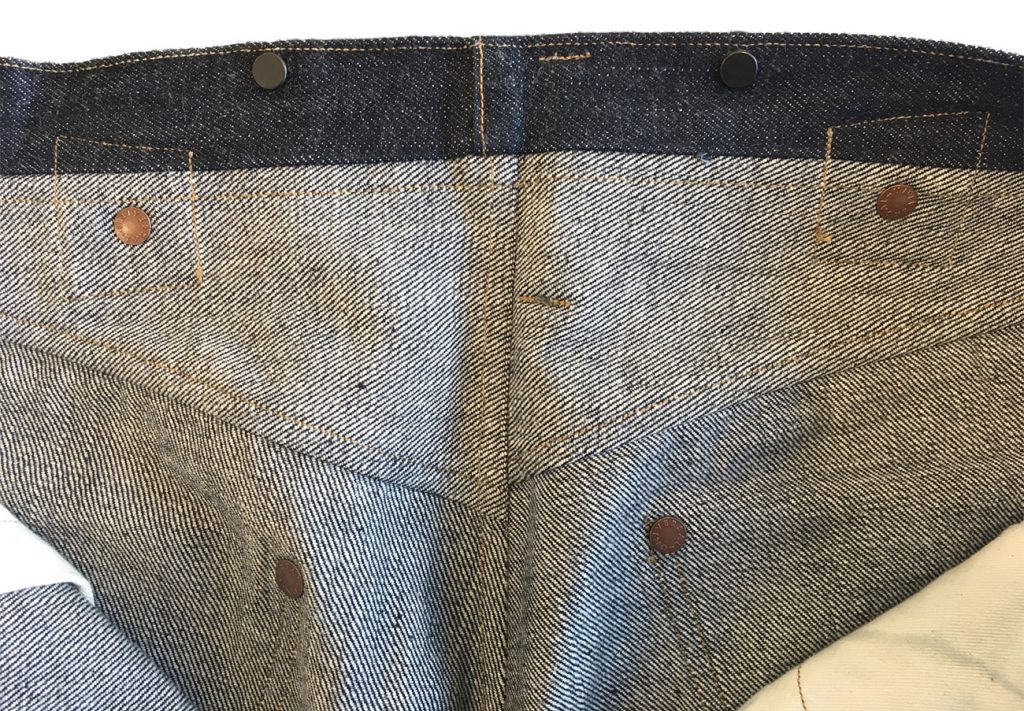 Go fetch a pair of Denimbridge S Antique
In this saturated denim market that we have there's plenty of "unique" jeans out there. But if you are looking for something different, made by a small denim brand, singlehandedly made by the owner himself, felled seams and all, I would definitely recommend giving Denimbridge S Antique a shot.