Warehouse 700C – the 2018 special release for Clutch Café in London.
I'm a sucker for what Warehouse makes. There's plently of examples here on the blog: the 1001, 800 C/L, 1939 Montgomery Ward jeans and the 2001xx jacket to name a few of the pieces.
Some brands shapes one's interest in this denim game. For me, Warehouse is without a doubt one of them. Many years ago (2014?), when I got my first pair of 1001's, turned my head thoroughly into the repro part of the denim scene. And after that I have never really looked back. In one way, you could say Warehouse ended up as a sort of measuring stick for any other jeans I came across after that. Looking for similar characteristics or brand ethos.
They might not have the charm of small brands like Ooe Yofukuten, Roy or Denimbridge but for a big player like Warehouse is, their insatiable desire to get every little detail right has earned them a place in my heart that will probably last a lifetime.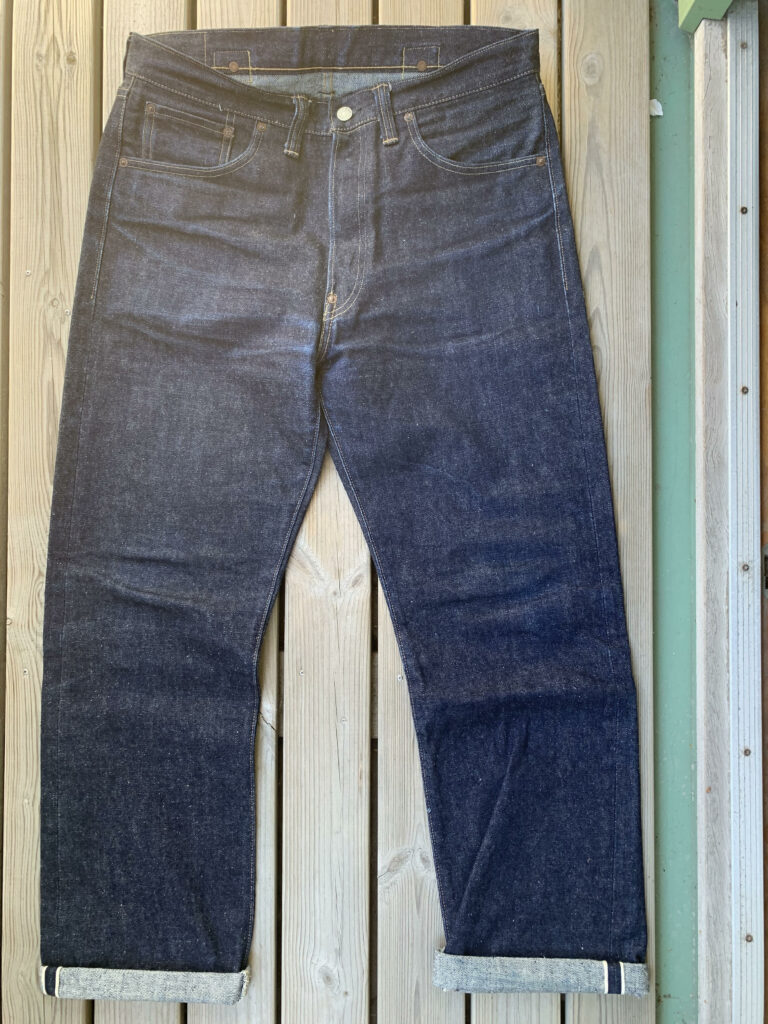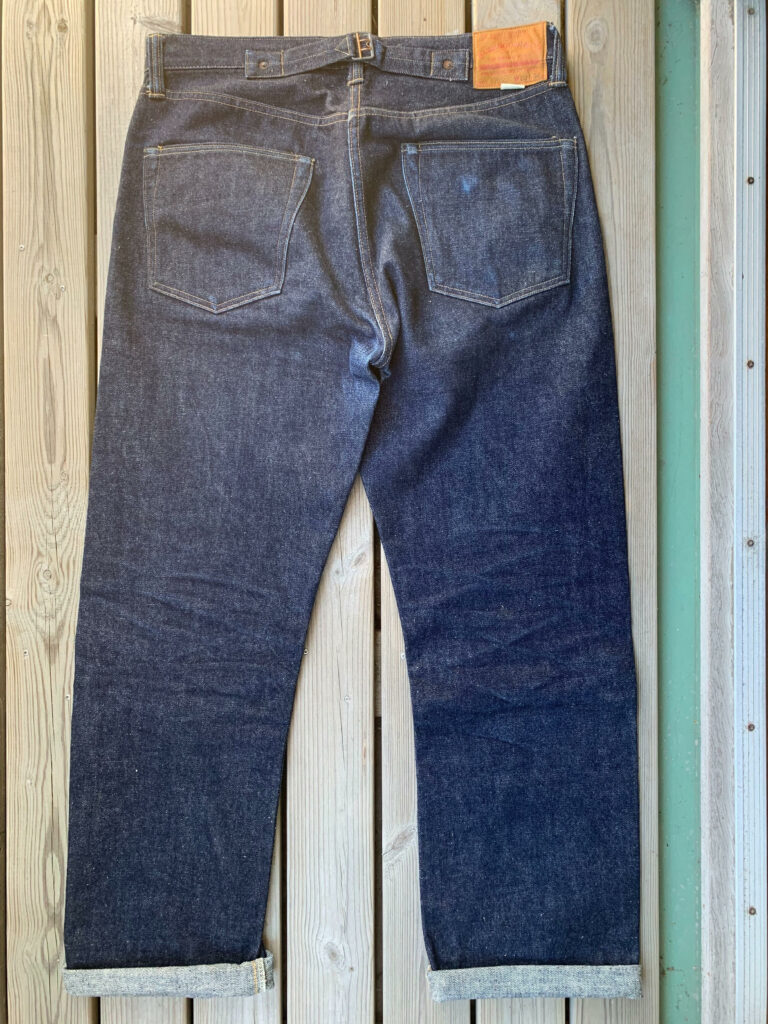 Clutch Café – bringing back the love
It wouldn't sit right to write about this particular release of Warehouse's 700 model without a brief stray into Clutch Café that houses the jeans.
There's a neat interview over at Robin Denim with Taka Okabe, the managing director of Clutch Café that tells a bit of the story. The interview is definitely worth a read with Okabe-san also working as an editor for Men's file, founder of the clothing brand Allevol and as a photographer and writer for Lightning Magazine and 2nd.
Back in 2018 Clutch Magazine decided to open a store in London. The editor in chief Atsu-san wanted a concept showcasing of what Clutch stands for. Clutch Magazine focuses on the core value of what was in the past (mostly pre-1940'S) and how they can bring that value back to the modern world. With the love of vintage jeans, old cars, bikes it's kind of a vintage lifestyle magazine, as Okabe-san mentions in the interview.
That vision of Atsu-san materialized in an aim to bring Japanese brands and street style to the UK.
In the same year as they opened the doors to the public, Clutch Café made a collaboration with Warehouse, making 50 pairs of the 700 model.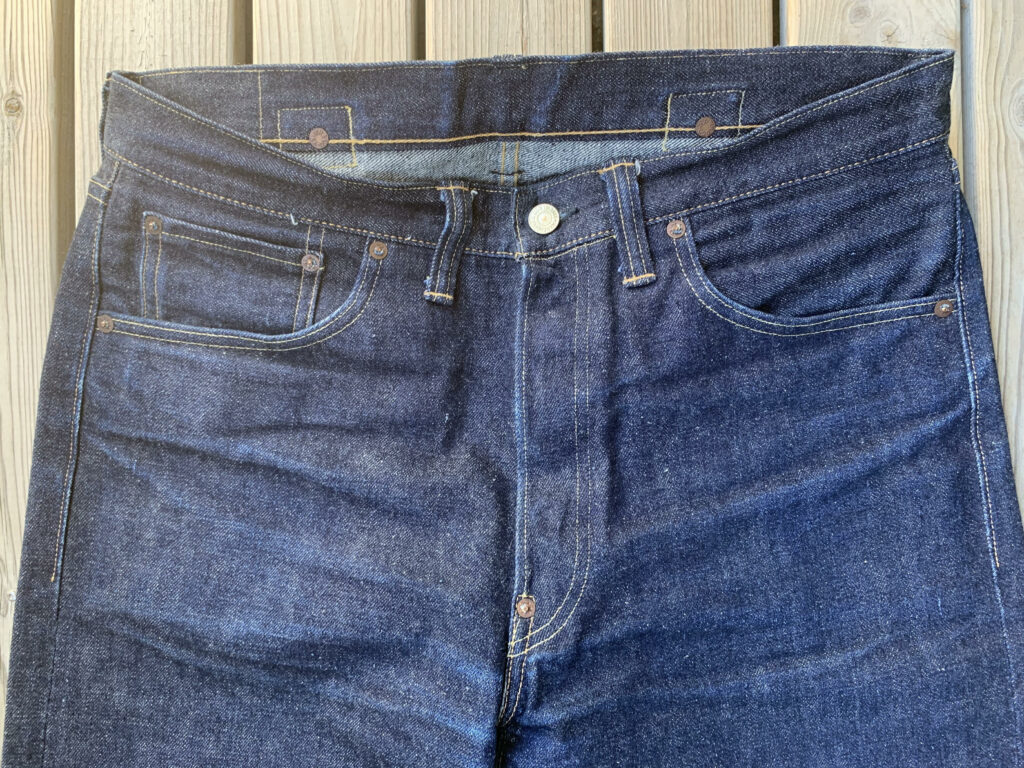 Warehouse 700C – the jeans
The 700 model has been a part of Warehouse's lineup for some time now, a reproduction of Levi's 501xx from 1937. I'm no mastermind when it comes to all the timeperiod correct details of the 1937's but they do come with the cinchback and crotch rivet that should be there. Alas no red tab or arcs due to Levi's trademarks.
The cut itself is a regular straight, albeit with a slight taper.
The denim used for the 700C is one of Warehouse's classic ones. The 14,5 oz 6×6 using Memphis cotton, often refered to as the 1000xx one. The touch of it is rougher then the banner denim, which is also a bit lighter weight wise. At first it's even feels a little slubby from the protruding neps, but that characteristic only plays it's part for a while before getting worn down.
My Warehouse 1003xx uses this very denim, and now, after perhaps a year of wear, has more of a grainy feel to it than that rough feel it had at first.
The leather patch is from soft deerskin, something we often see used by Warehouse for their patches.
Before rounding off, let's give an honourable mention to the backpocket shape of Warehouse 700C. Boy do I love the curved style of them. A more square design sure works well, but the curved pockets breaks up the silhouette in a nice way.
I think that's as far as we need to ramble on about the jeans themselves, this is not really a review kind of blog after all. It's a bloody fantastic pair of 37's and if you do come across a pair of 700's, give them a go. You won't regret it.