For a long time I have wanted to get my hands on a pair of Warehouse 1939, their Montgomery Ward repro model from the 20th's anniversary.
Soon after the jeans were released I travelled to Japan and had plans to bring a pair back with me. But no luck. Not in Tokyo, not in Osaka. They were all gone in my size. At least I got my Warehouse 800 C/L which I love dearly.
Anyway, back to the jeans! I won't dwell too much around the history of Montgomery Ward, there's plenty to read about it out there. But even if you don't feel like Googling you should educate yourself enough to know a little. It's an American chain store that was founded all the way back in 1872 in Chicago. They were one of the big ones together with Sears and JC Penney.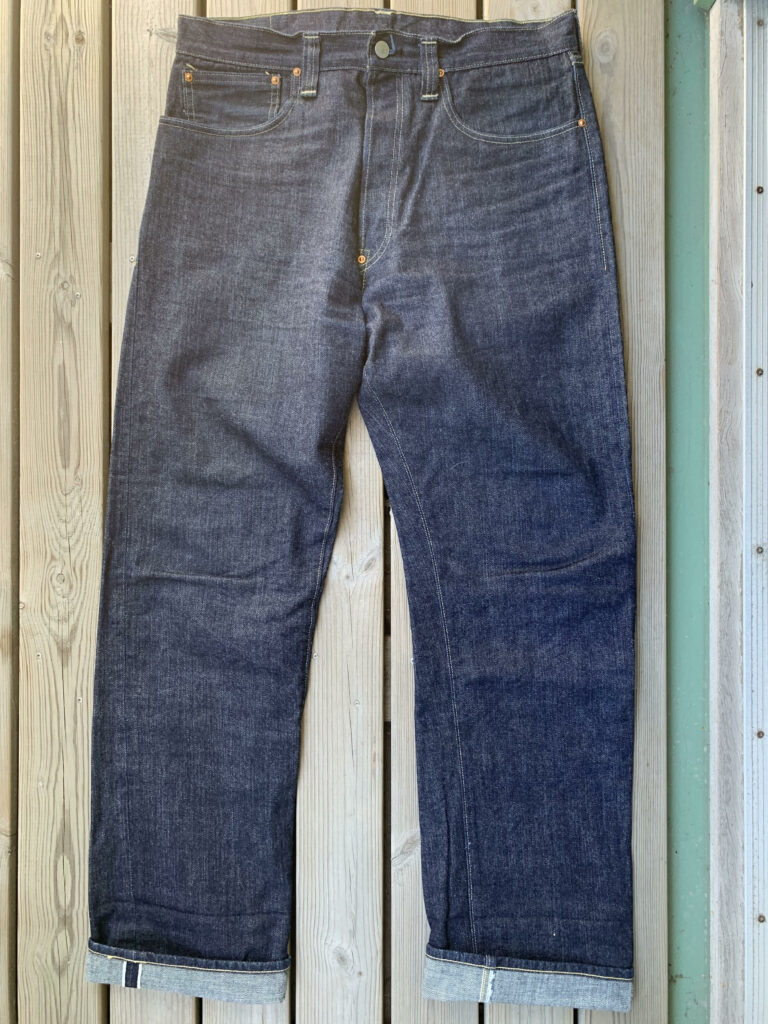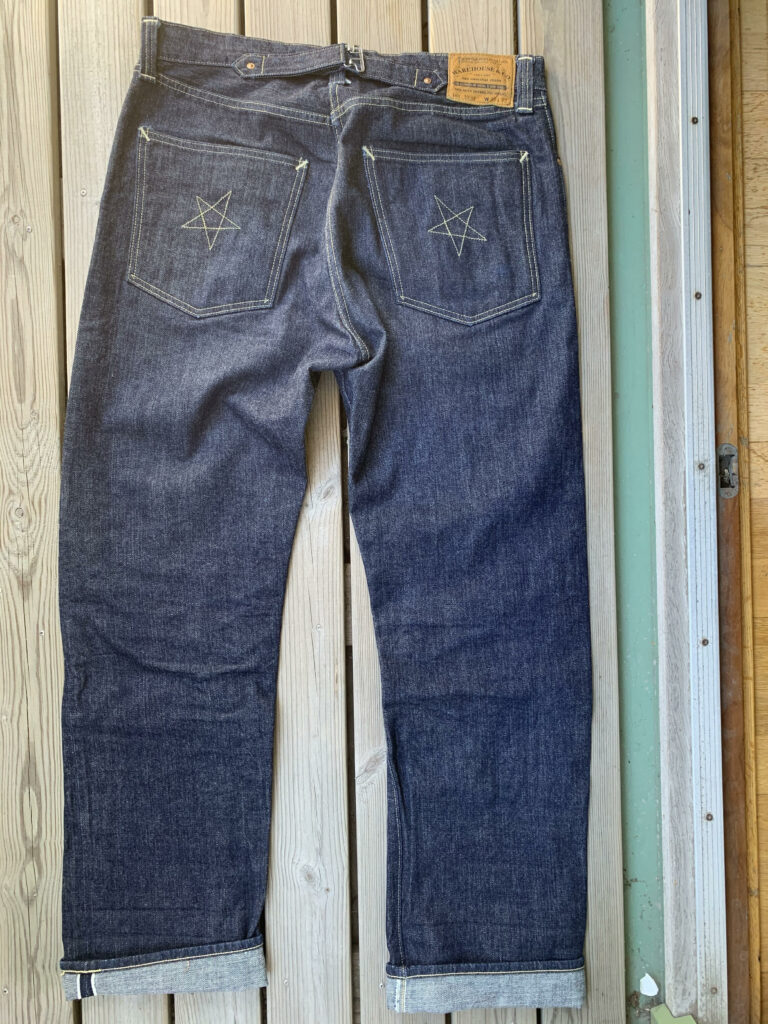 The original model that Warehouse has replicated was as far as I've read made to commemorate the 100th year jubilee of Texas independence from Mexico back in 1936. In the three following years the national rodeo champions designed these anniversary jeans. And this model, I guess, is the 1939 version. I haven't found more detailed desciptions on the different versions.
The "Lone star" stitch on the backpockets that many blogs and stores have named it is possible just that, a nod to the Lone Star state Texas.
Warehouse 1939 – Montgomery Ward jeans
But what about the Warehouse jeans then?
It is a 1930's cut and like you might imagine it's a loose straight cut with a pretty high rise. (Warehouse did a slimmed version of this model as well named 1939S if you're on the hunt but want something more modern). I got these second hand so they've been used a little. But I imagine they were comfy straight out of the box. Works like a charm with engineer boots.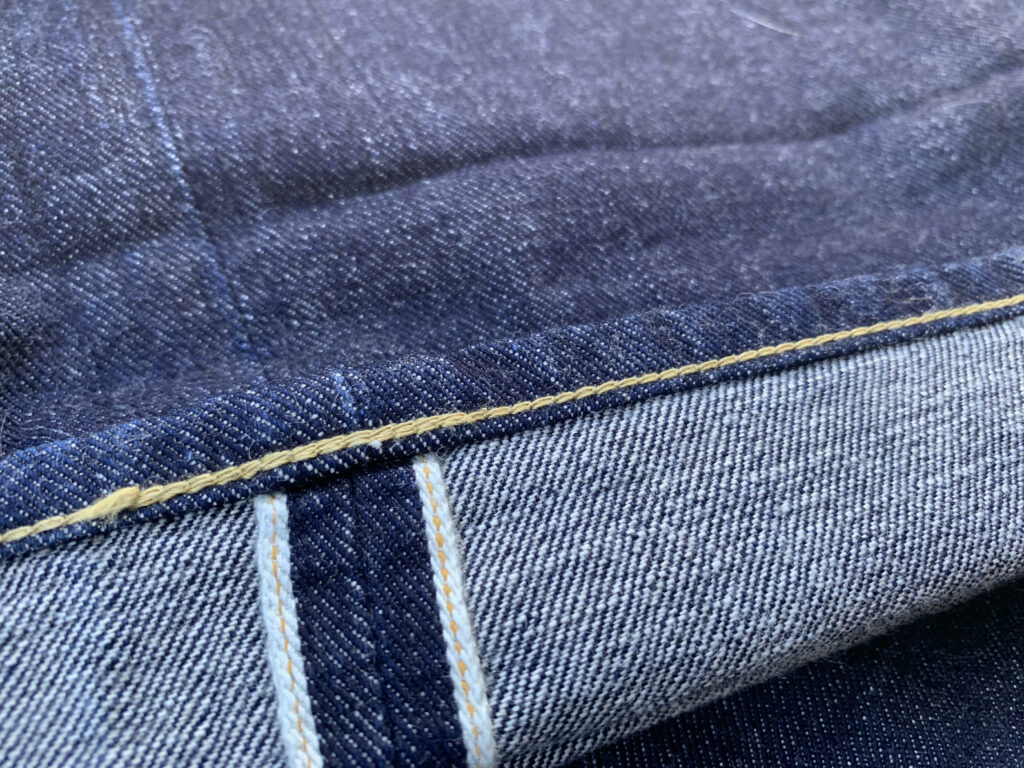 Funny enough I had a vague memory that they had used the classic banner denim used on the 1001 jeans. It was a surprise to see that these are a left hand twill. And yes, the banner denim is a right hand twill.
It is however the same cotton blend used for the banner denim, in a 7×7 twill weighing in at 13.7 oz. The feel of it is also pretty similar, very soft to the touch. Not at all like the 1000xx denim used for the Warehouse 700C or Warehouse 1003XX for example.
The hardware is part of what I love the most with these jeans. You have clean doughnut buttons, a neat style of copper rivets that I've never seen used by other brands (feel free to vintage school me on this one!), a time correct crotch rivet and a lovely designed cinchback.
The leather used for the patch is made from deerhide.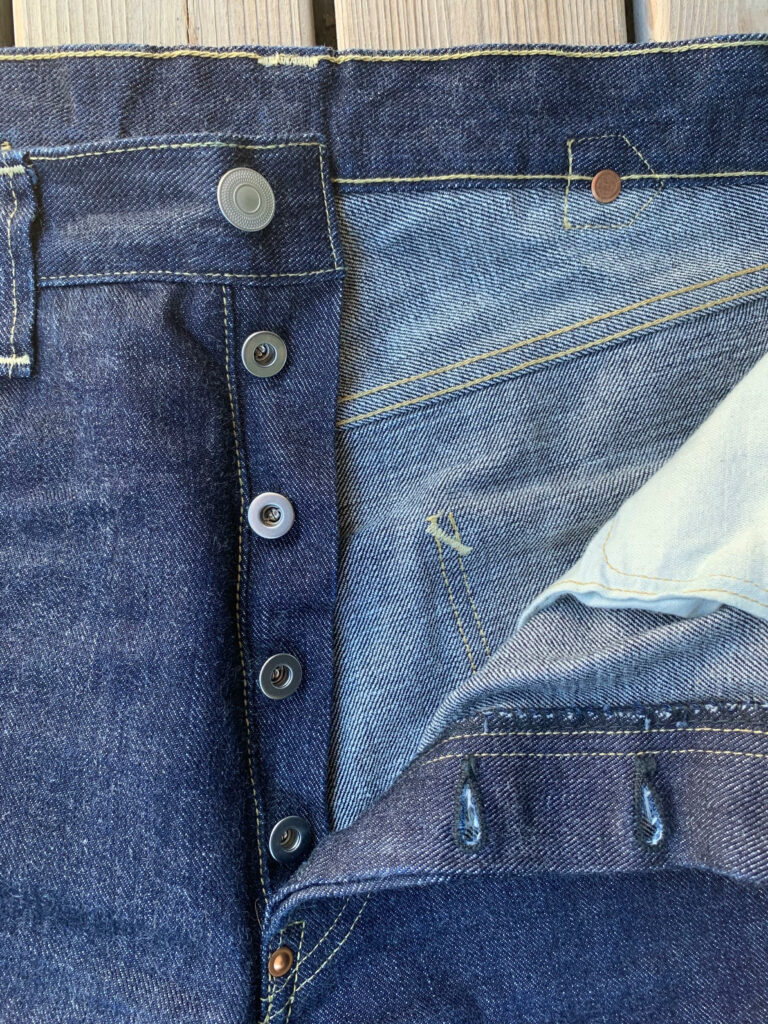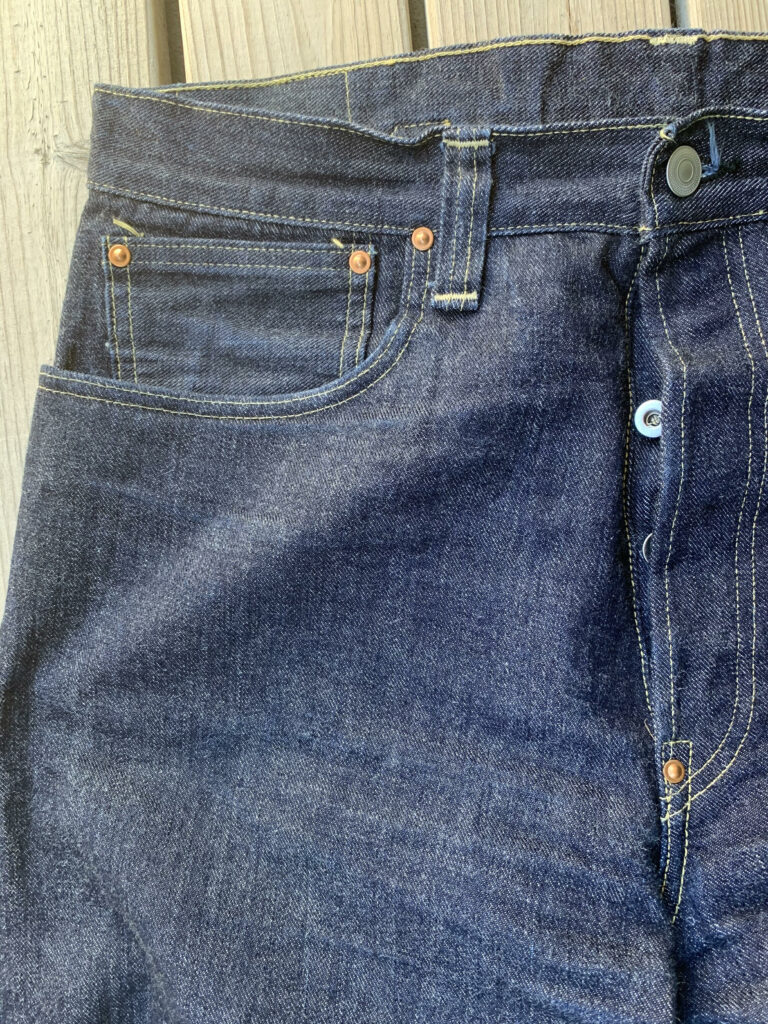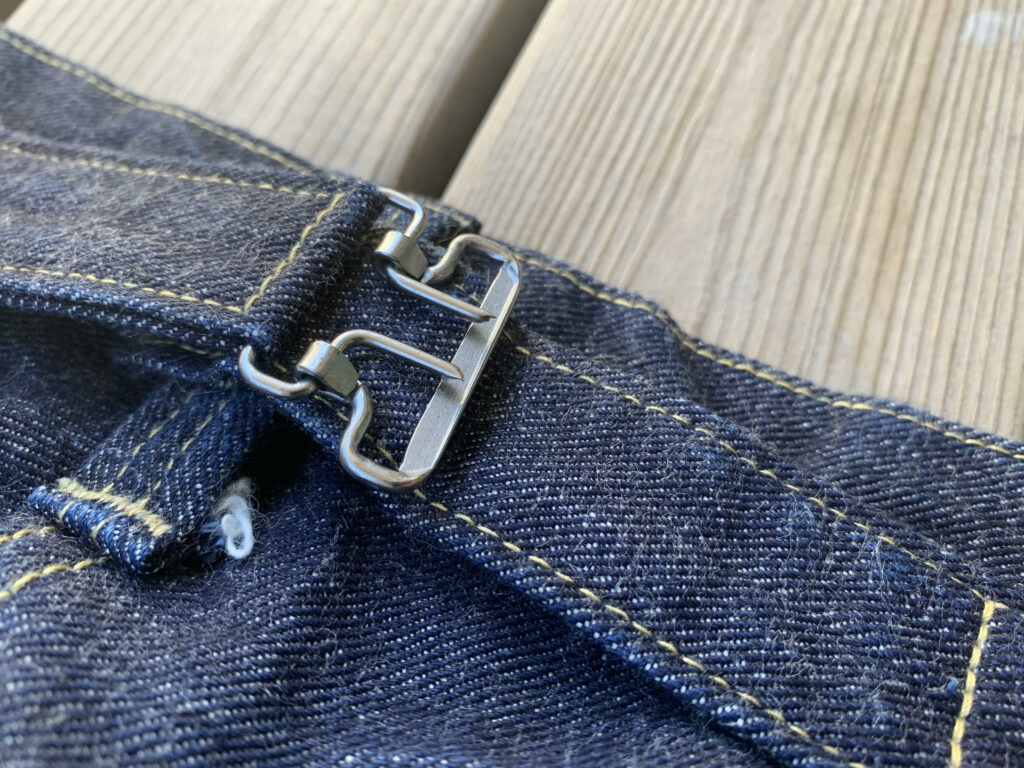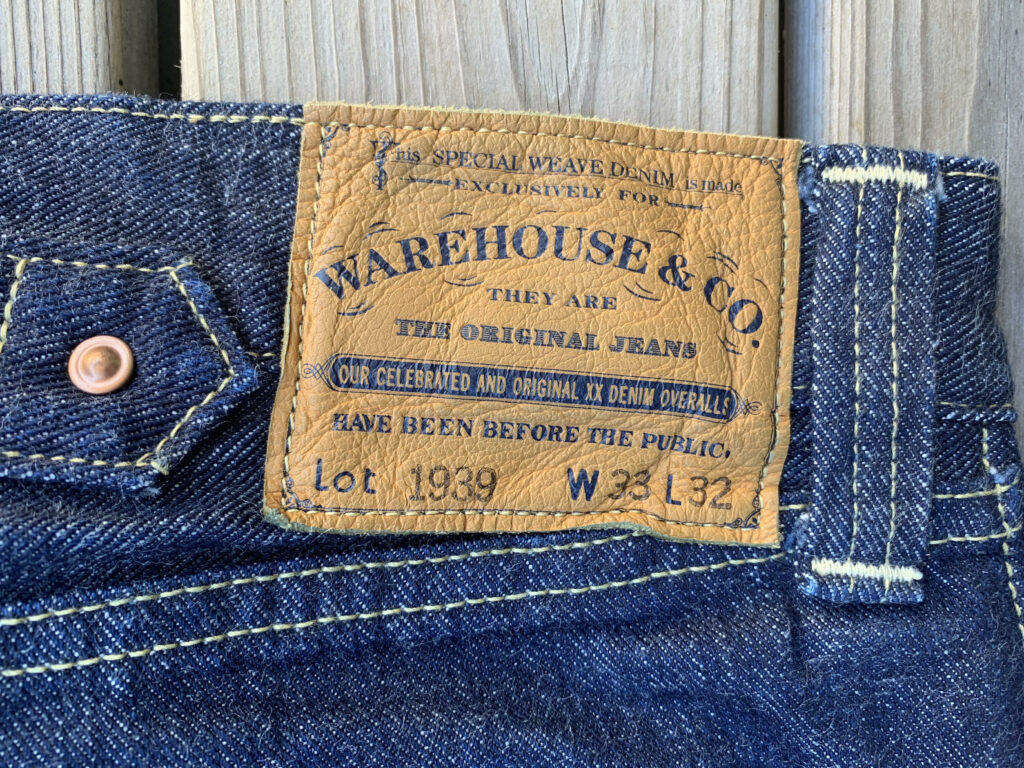 We'll see when I find the time to break these in. It should be something gorgeous going by how the regular banner denim shapes up.