Most denim interested people have probably at least at some point come across the name Osaka Five, the five now classic Japanese denim brands that propelled the denim industry in Japan to what we know today. Consisting of household brands Denime, Evisu, Full Count, Studio D'Artisan and Warehouse there's a shitload of heritage (if one can consider 30 years enough time) amongst them. But then again there is Evisu with its slightly, if one puts it nicely, tarnished reputation after the brands venture into pop culture from the heritage wear.
It's bugging me aswell, but I still have no qualms whatsoever to state that Evisu makes some of the very best jeans there is. The No.1 denim used for my 2001 jeans is one of my favorites, in tough competition with Warehouse banner denim and TCB's fabric for the 20's jeans.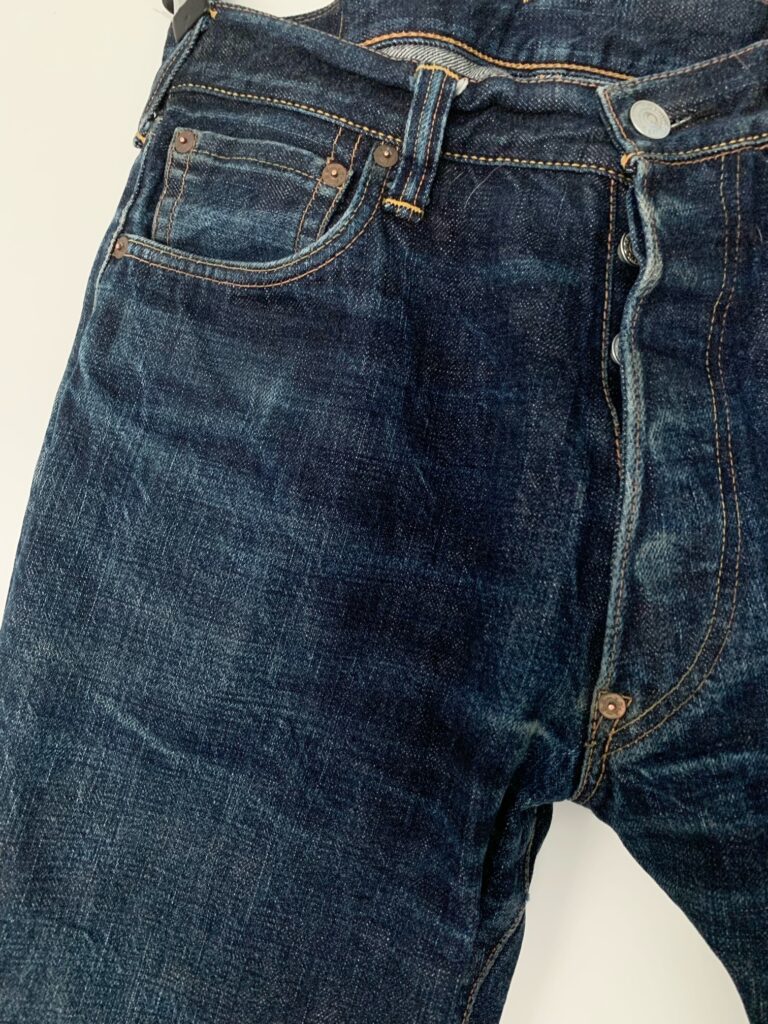 Evisu 2001 No.1 excellence
Eight years ago I finally managed to find a pair of Evisu 2001 No.1's in my size with the longer inseam they had earlier. Back then they didn't get that much wear, they were borderline too tight, no way I could tuck shirts or tees.
Fast forward a few years, about 2,5 years prior to today I picked the Evisu 2001 No.1 out of the denim pile again. I had lost some weight and suddenly they fit me well, into the rotation they went, together with my Warehouse 1003xx, Resolute 710's and the collab jeans I made with Denimbridge.
It's a nice loose straight cut but what I really really love about the jeans is the fabric. Stubborn faders to say the least but now they're slowly coming alive. A soft fabric with just enough character to it, some vertical falling but not so exaggerated as we see some other brands go for. Vintagesque to its core. My pair isn't that far gone yet, but google a bit if you haven't seen a pair of faded No.1's and see for yourself.
This to me is the heart of Evisu. The part that harks back to where they came from, what started it all. And it's done so very proudly. I get that one finds favorite brands and models but I also feel like Evisu deserves more time in the limelight. You won't be sorry if you decide to get a pair.