Introducing Evisu 2001 in No.1 denim
Evisu's No.1 denim has been on my wish list for a long ass time, most of all in the 2001 cut. The models using it is quite pricey with a pricetag in Japan going for more than 30 000 yen which threw me off for quite some time.
Then I decided to go to Japan next summer and thought that if I should purchase a pair of jeans on the trip a pair of No.1's would be a good choice. Hence the research of which model to go for and how to size them begun.
I didn't have to research much though – Evisu has changed the inseam length which gives them an inseam of about 31 inches post wash. Too short for me and they apparently have no plans what so ever to change it in the future.
Auctions is your friend
It's not the first time I've resorted to auction hunting. But funny enough I found this pair by chance looking for old Warehouse jackets. It was a bargain price, barely worn, long inseam and I was the only bidder. A week later a pair of Evisu 2001 in No.1 denim, their 50's cut, dropped in my mail.
The denim is so so soft, like the best sweatpants you'll ever own. Except it is also hairy as hell. I don't like the grey selvedge-ID but eh, I'm not staring at my feet that often and the two-tone stitching makes up for it too.
It should be mentioned that the color is most accurate on the hardware pictures.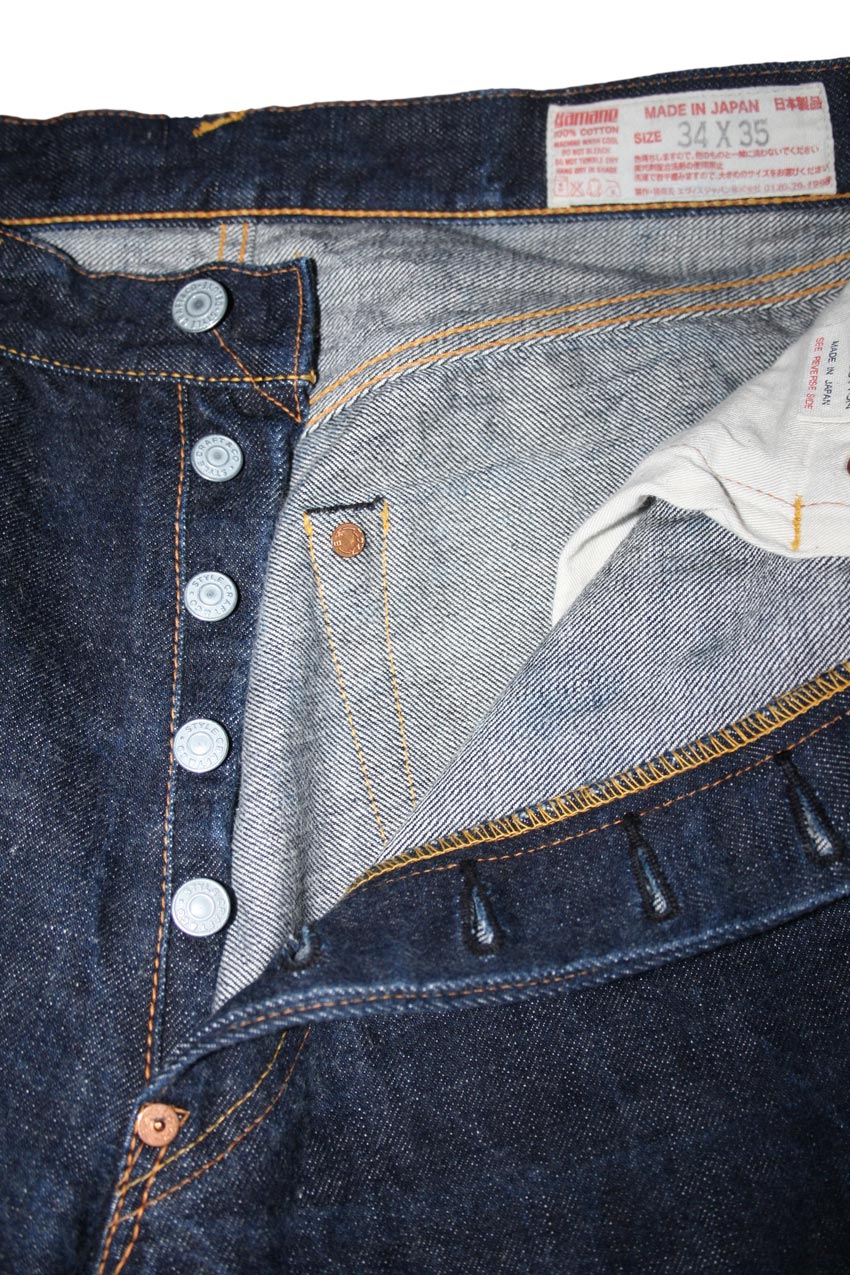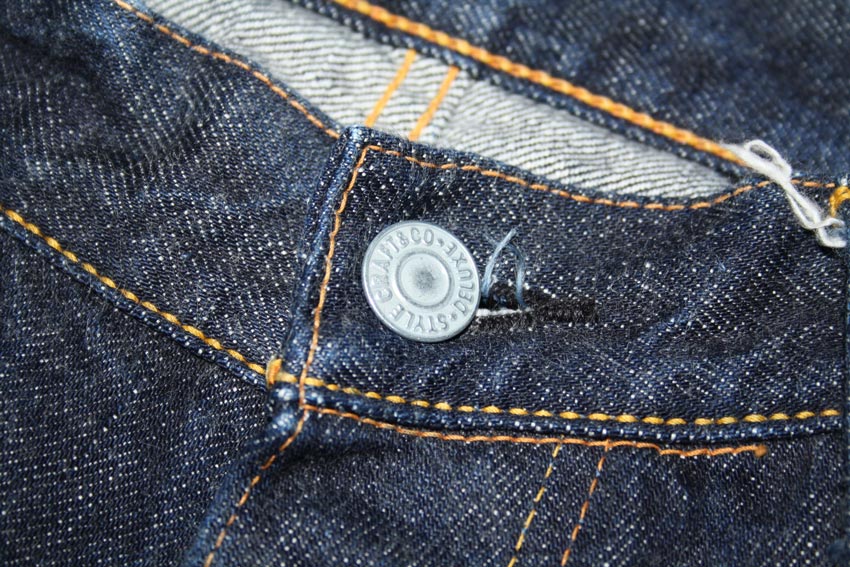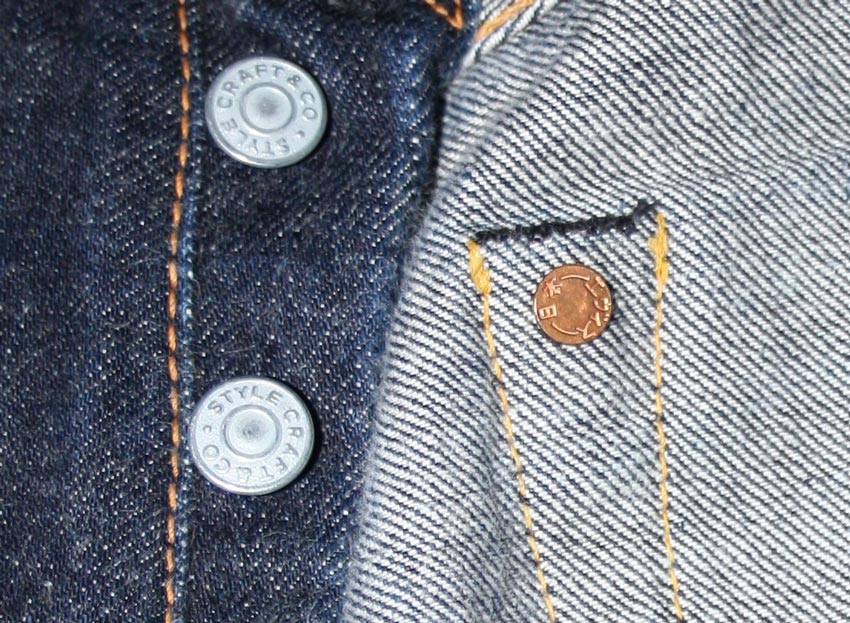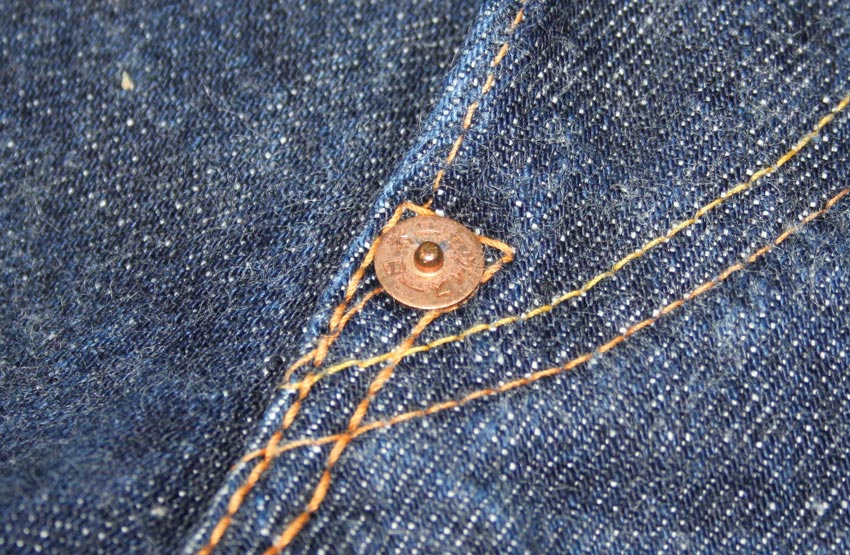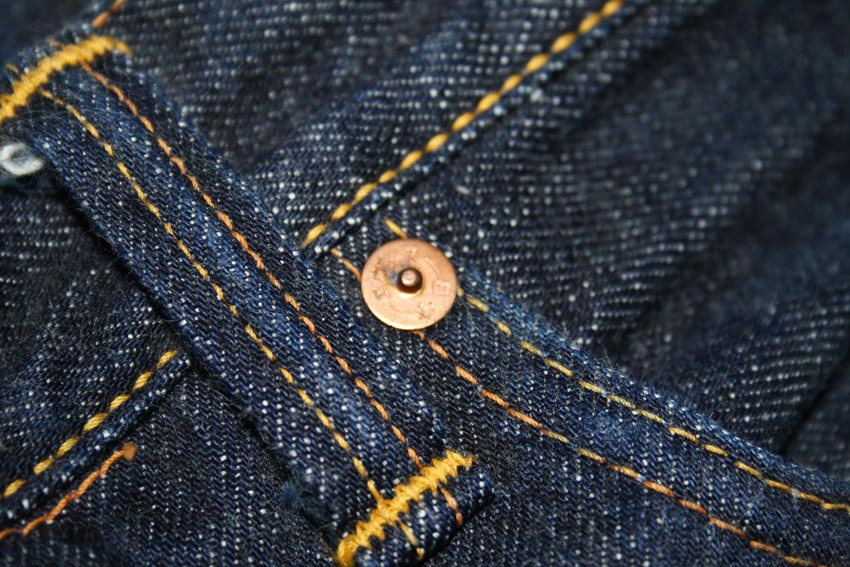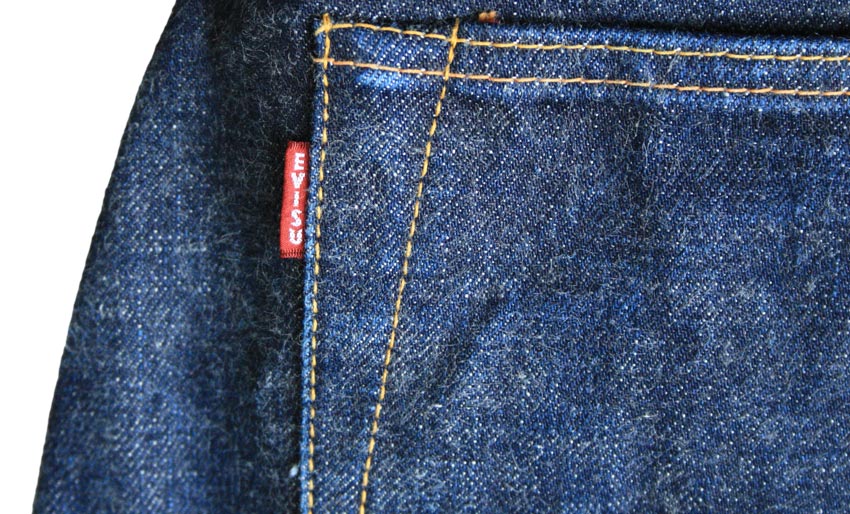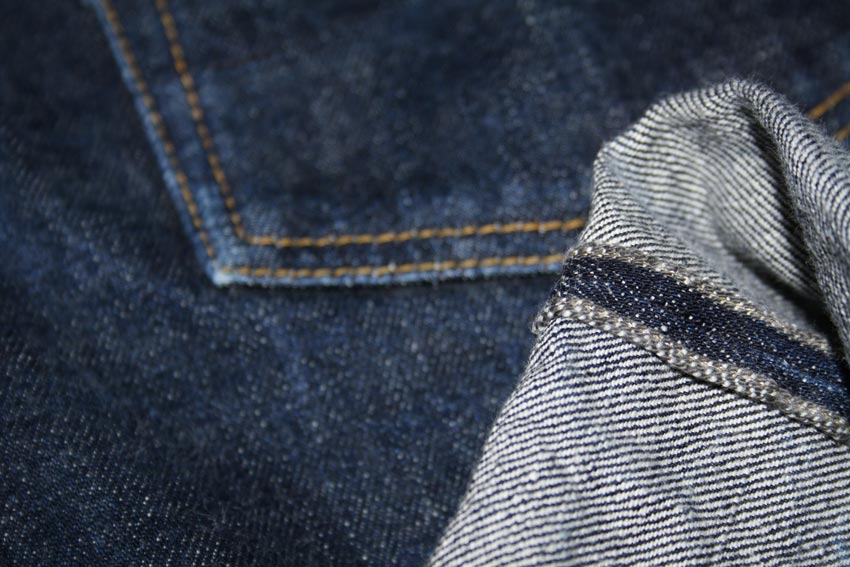 Want to see more Evisu greatness?
If this post gives you an itch for more Evisu, there is always the classic Evis 2504xx in natural indigo that is sitting in the collection. The 2504 was basically what now is the 2001 model, except it came with some 30's details like cinchback and crotch rivet.