Every denim demon needs an awsome shirt
Ever heard of Indigofera and their Fargo shirt? If you talk about the Swedish denim scene most people probably think of Nudie first and foremost.
For me though, there's one brand that outruns the rest and still remains highly underrated: Indigofera. The quality of the garments is high and I was happy to visit their stockist Burg & Schild when I was in Berlin last weekend.
The store hosts so many awsome garments. From Mister Freedom and Stevenson Overall Co to Buzz Rickson's and Sugar Cane to name a few. But my eyes fell on the hickory striped Fargo shirt from Indigofera. It was settled then and there – that shirt was coming home to Sweden with me.
Made in a 14 oz selvedge denim (although Pancho and Lefty states it's one washed version as 11,5 oz) it will be perfect come autumn. Either as a shirt or worn as a jacket.
I was lucky enough getting the shirt in it's raw state.
The fabric itself will only get more awsome with wear, fading into awsomeness. The yoke, inside of the pocket flaps and cuffs are all lined with a deep blue fabric which makes for a nice contrast.
A detail I really like is the branded snap buttons, complementing the black and white striped fabric. Not to mention the clean shape of the pockets which sums of Indigofera quite well as a brand – a piece made in the best way possible.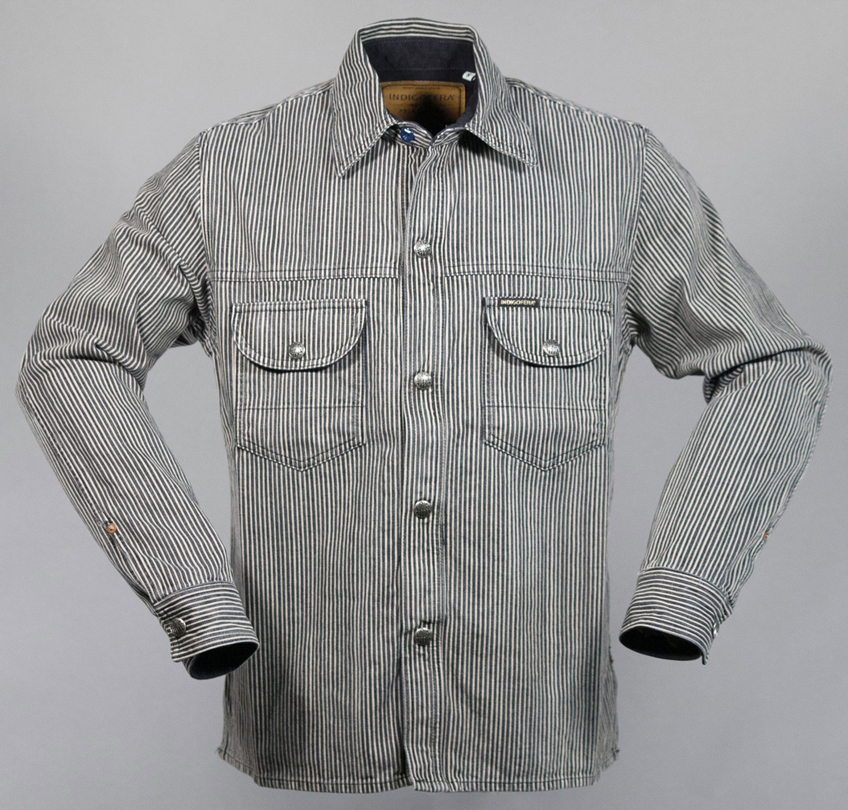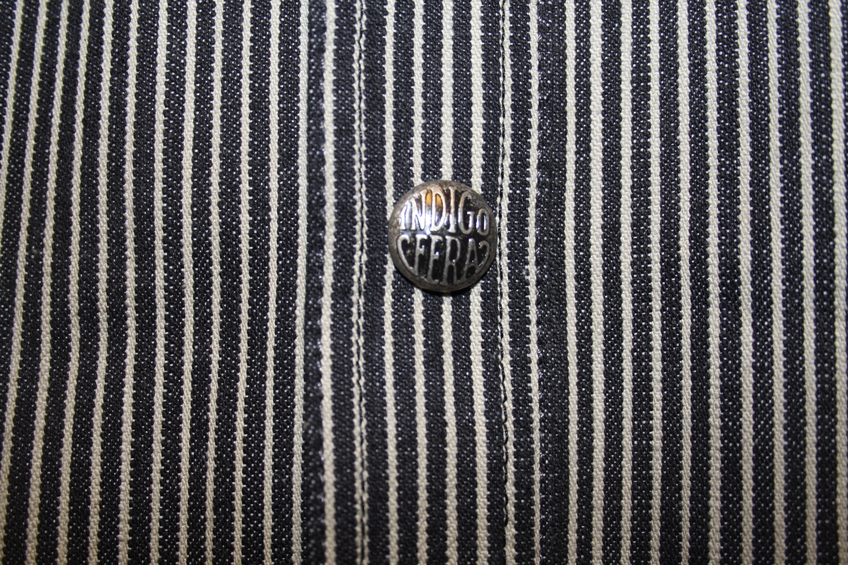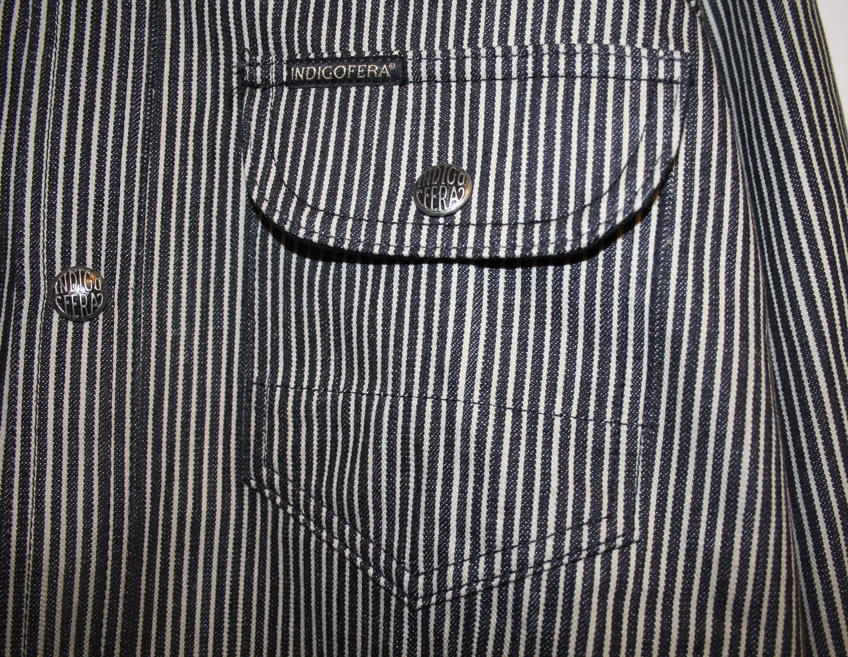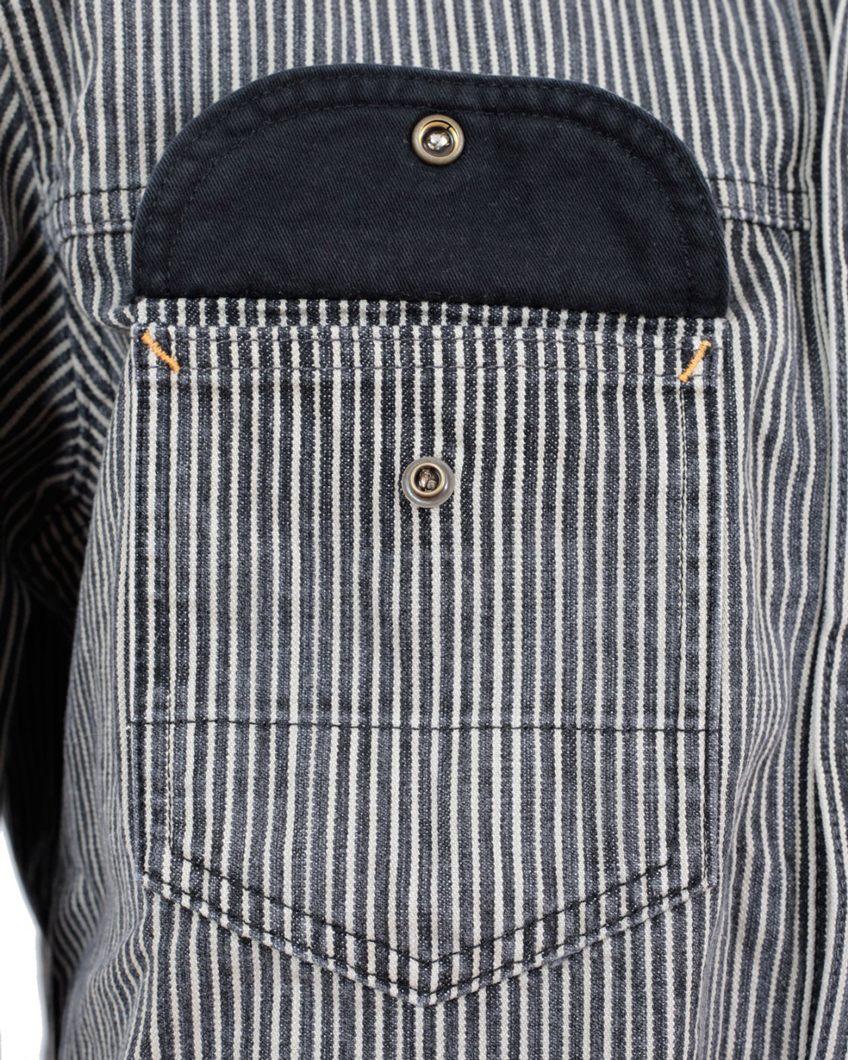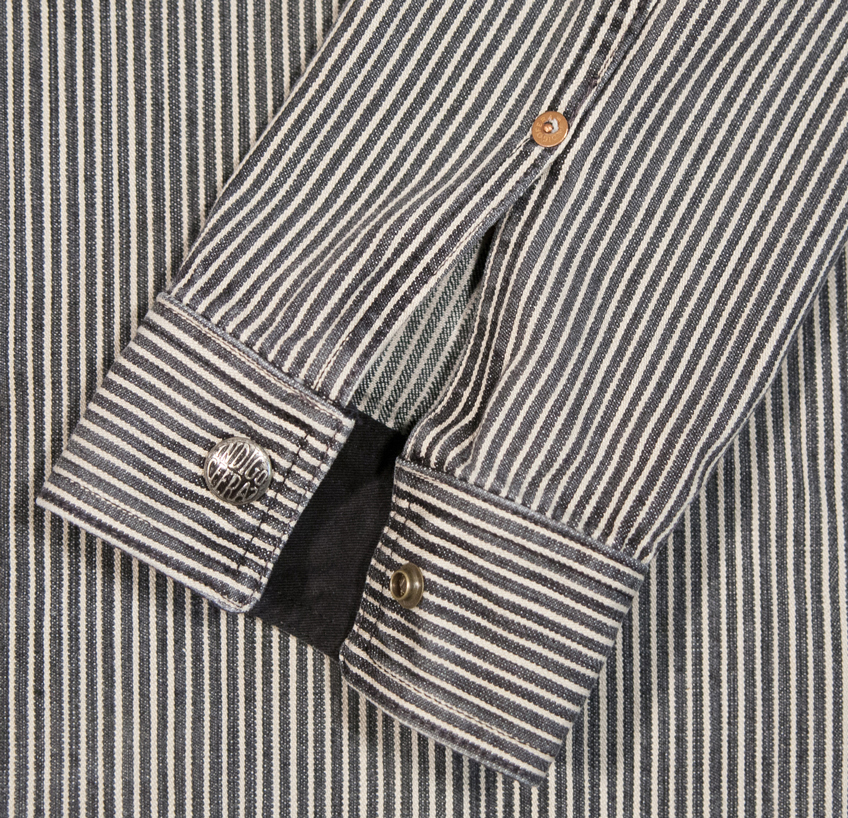 For those who wants to see more from Indigofera you've got a couple of good choices. Danny and Junior at british Rivet & Hide stocks Indigofera and always provides the best customer service. Like I've already mentioned Burg & Schild is another great store. And last but definitely not least there's Pancho & Lefty in Sweden. With Indigofera's founder Mats being one of the owners.