A jacket to complete the Texas tuxedo
Once you've begun your walk down the road of the Japanese denim scene you'll quickly realise there's more to this new hobby of yours than pairs of jeans. For instance the denimjacket.
About a year ago I bought my first raw denimjacket. I settled with Nudie's Conny. It's a goodlooking jacket, I like the distinct orange threads, the slim cut fits me well and to top it off it's a Swedish brand and I could buy it at my old job.
However, ever since my first encounter with Levi's type II jacket from 1953 with its square pockets I've been looking to get a type II-model. There are obviously tons of reproductions to choose from. The Flat Head, Fullcount, Studio D'Artisan, Samurai, Dry Bones, Denime and Warehouse to name a few.
Some time ago I made my decision and ordered a SC11953 from Sugar Cane and I couldn't be happier. The thing about Sugar Cane is the incredible quality you get for the price you pay. For ~$150 I got a jacket that I wouldn't be afraid to say battles it out at the top with jackets you have to pay twice as much for.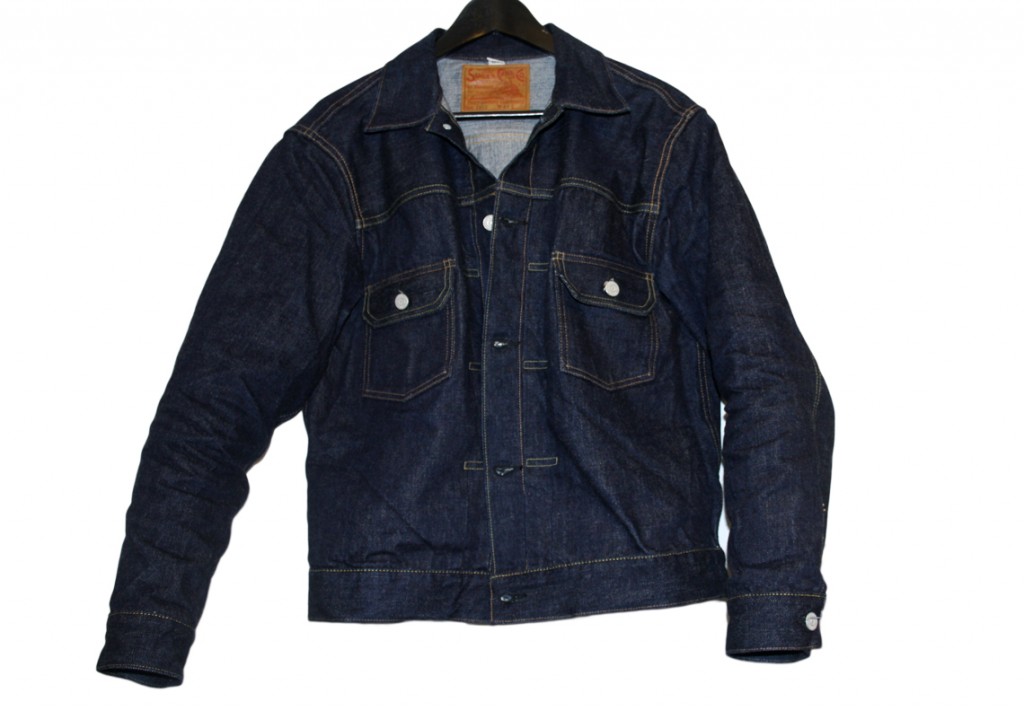 Most SC11953 that you can buy via stores on Rakuten are one-wash. However, I managed to find out Naoki-san at Pants shop avenue got some raw ones and I pounced at it. The jacket is unsanforized and therefore shrinks about a whole size once I wash it. I threw it in the washer for 90 minutes in a 40 degree wash with a tad of detergent. Perhaps you wonder why I didn't buy a one-wash straight away then? Since I bought it online I couldn't try the smaller size to see what it'd shrink to. I e-mailed Naoki-san and got the measurements but I wasn't completely sure it'd be alright. Buying it one size bigger in its raw state I could control the shrinkingprocess or even wear it raw if it had been really small.
Anyway, I've worn it for about a while now and the denim is starting to soften up. The denim isn't very hairy and smooth. It will be interesting to see it come to life during. I'm stoked as hell!