Update: 5 months with the type II
Lately I've been in talks over the Sugar Cane SC11953, their type 2-jacket, and my thoughts on it. So I figured it's time to check back on the jacket and how it's doing on the blog aswell. As you will notice there's not that much evolution to be seen. It all comes down to two things: 1) It's been one crazy hot summer in Sweden. I've barely been able to wear jeans, let alone felt the need to put on a jacket. So the total weartime is alot less than 5 months. 2) I for one rarely have my jacket on all day unlike with jeans. Instead of 16 hours/day it gets a few hours.
For those of you considering to add a denim jacket to your wardrobe 2) is definitely something to remember – you won't see results as fast as you're used to. It takes dedication to another lever if you want to have high contrast combs on your arms. I'm moving some towards vintage fades but there are some sick results you can get if you stick to it. Like this jacket from The Flat Head which is insanely badass (more pics to be seen at Rawrdenim):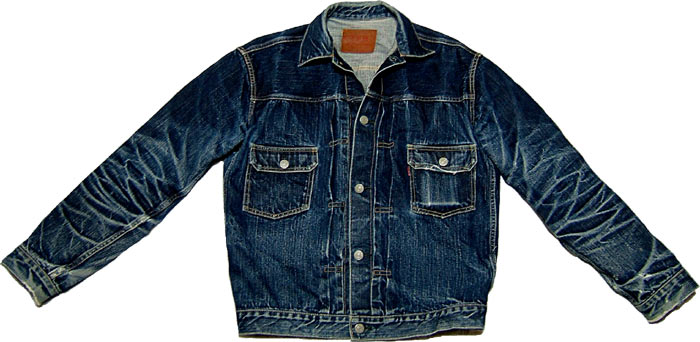 But there are positive things you will notice compared to breaking in a pair of jeans. For one, it will not get as smelly because it doesn't fit as tight as your jeans. Secondly the denim jacket doesn't have stresspoints that you'll constantly rub off. Both the denim and the construction will last longer because of that. In other words, you can go longer without washing your jacket while still feeling fresh and won't need to mend it very often.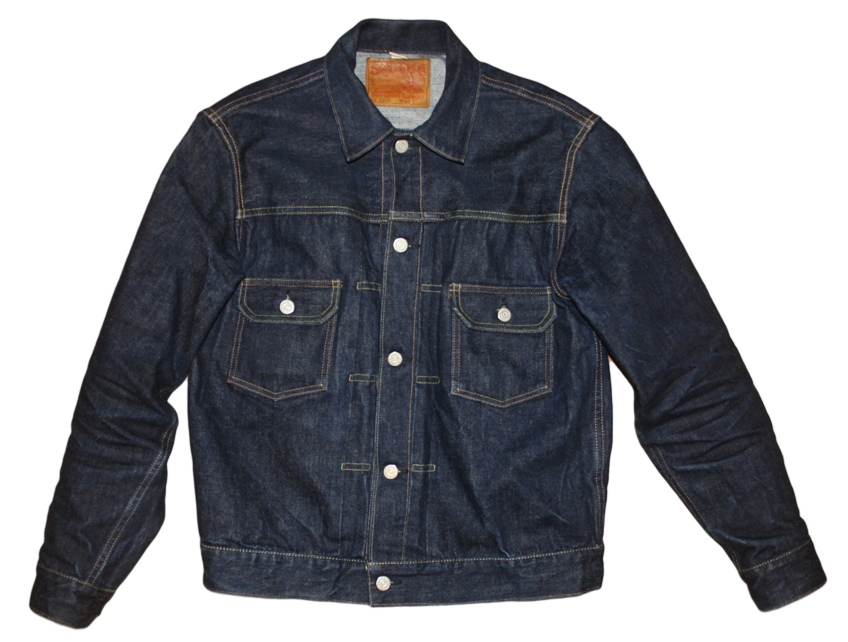 When it comes to my own jacket the combs are just starting to fade. You can barely see it in this indoor lighting even though I've used a flash. Most of the noticeable fading is, not very surprising, around the cuffs. All threads are alive and well, the patch is just as healthy as it was coming out from the initial wash.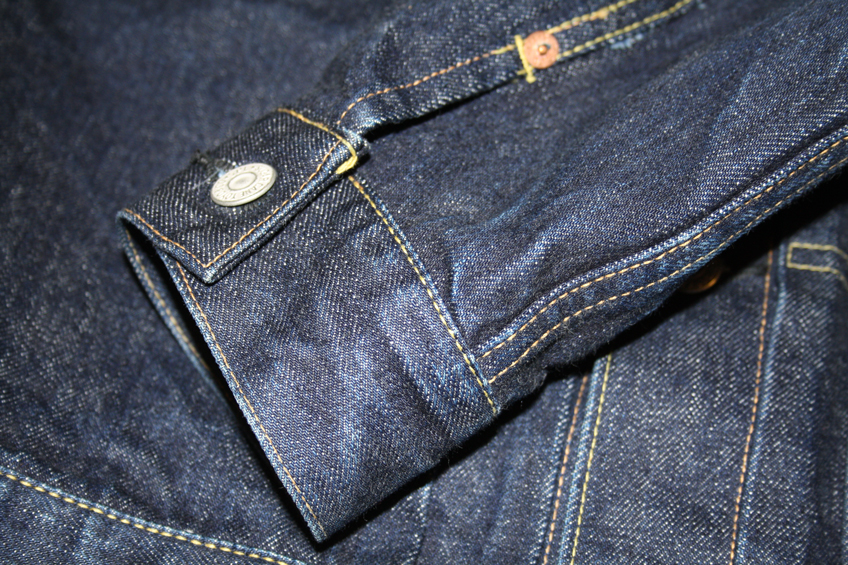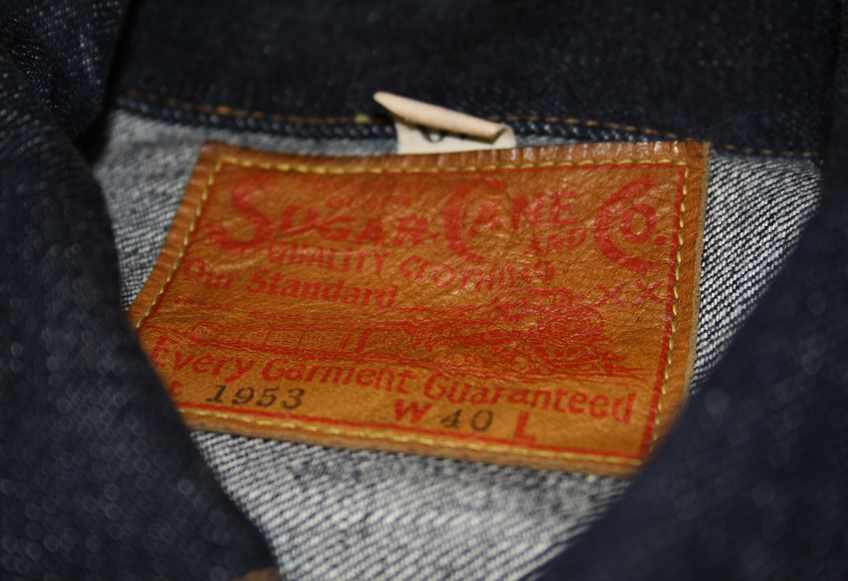 I really like my Sugar Cane. It's comfortable and the weight is neither too light nor to heavy allowing me to wear it most of the year if I want to. I get the feeling I'll wear this one for a long long time unless Warehouse release a type 1 with the bull embroidery for their 20 year anniversary next year. Oh, the temptations for a denim affecionado!