A couple of words with Inoue-san about TCB and the upcoming contest
I've mentioned in previous posts that a new competition was on the rise. This time around we're all wearing the 50's cut from TCBjeans. Since TCBjeans isn't that widely known I figured an introduction is in it's place. Who better to introduce it than the founder himself?
From what I had heard TCB's founder Inoue-san seemed like a humble and kind person; taking his time with customers, answering questions and even tweaking out a bigger sized denim jacket for a friend of mine than what they normally stocked. I wrote him an e-mail late one night while sipping on my tea, wondering if he'd have time to answer in the midst of the crafting our jeans for the contest. I checked my inbox the following morning and found a replay from Inoue-san at the top. He apologized for his poor english but still answered all my questions. I couldn't help the grin spreading across my face as I read on between my sips of morning coffee – seems like the humble and kind image was right on the spot.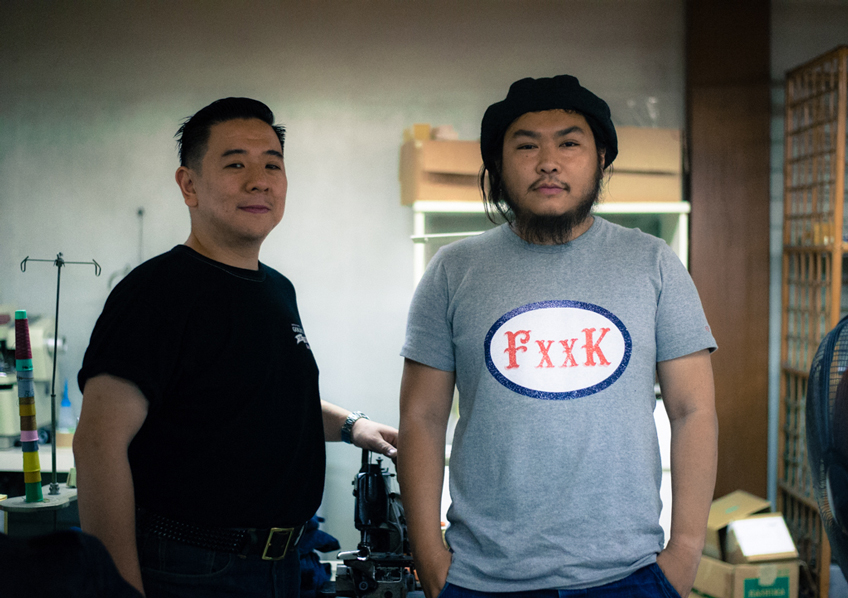 Like many of my favorite denim brands, TCB is located in the Okayama prefecture, the very heart of japanese denim industry. They sew their jeans there and also the mill that produces their denim is located in Okayama. TCBjeans was established in 2012. One of their major selling points is that they're very good at vintage style sewing. Not only do they have the vintage machinery needed, they definitely also have the skillful craftsmen to operate them. TCB doesn't only sew their own products, they also work for other highly esteemed companies like Sugar Cane, backing up Inoue-san's words.
One part of TCB that Inoue-san is very proud of is that they make their products inhouse whereas alot of other brands outsource it and only do the planning.
"I thought that if the products we deliver directly to you was made with our own hands that would be cool. The idea is interesting, if I can buy furniture, wine and vegetables directly like that – why not also denim?"
I quite like that sentiment. Like with Roy Draper and Ande Whall whom makes their jeans all by themselves the end product gets way more personal. It's no longer just a garment from a nameless factory, instead there are faces related to the garment with their own personality, interests and professional prowess. To me, that adds value to a product.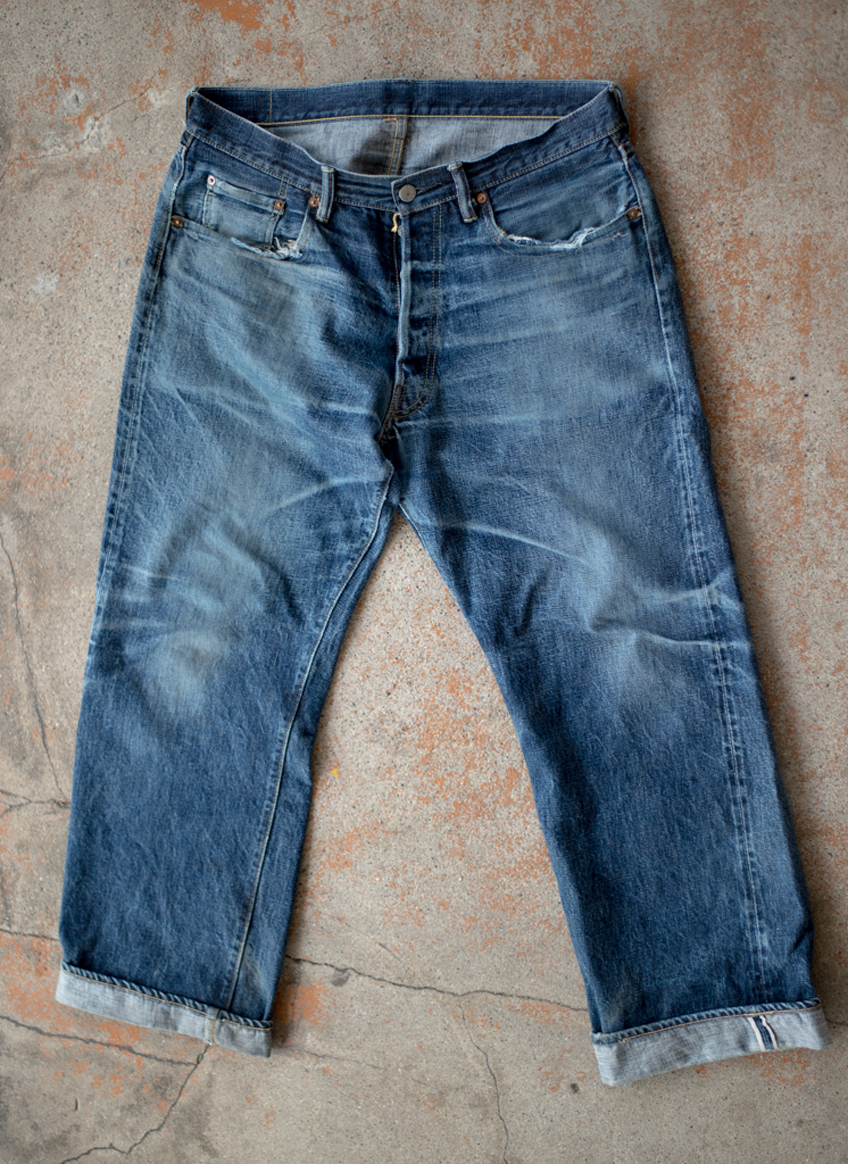 We talked about what was the best points of the TCB 50's. He wouldn't tell me much though, risking to take away some of the excitement when I receive the jeans and handle them first hand. It forced a chuckle in the morning hours, it made sense that Inoue-san would answer me like that.
"There are many great things about the TCB 50's. But it's unnecessary to hear it from me. I want you to experience it first hand during the contest."
I have no doubt that the 50's will be nothing short of awsome. The samples of faded pairs online and the words from fellow forum members who've already jumped on the bandwagon only have positive things to say about Inoue-san's young brand and craftsmanship.
For the contest we – the contestants – got the chance to create a special patch design by ourselves. With Inoue-san's known love for cats it wasn't a huge surprise that the final choice was kitty-related; a take on the classic Levi's patch with two cats doing the twist. We were stoked when we first saw it, a feeling Inoue shared with us:
"The patch is awsome! it's the best cats doing the twist."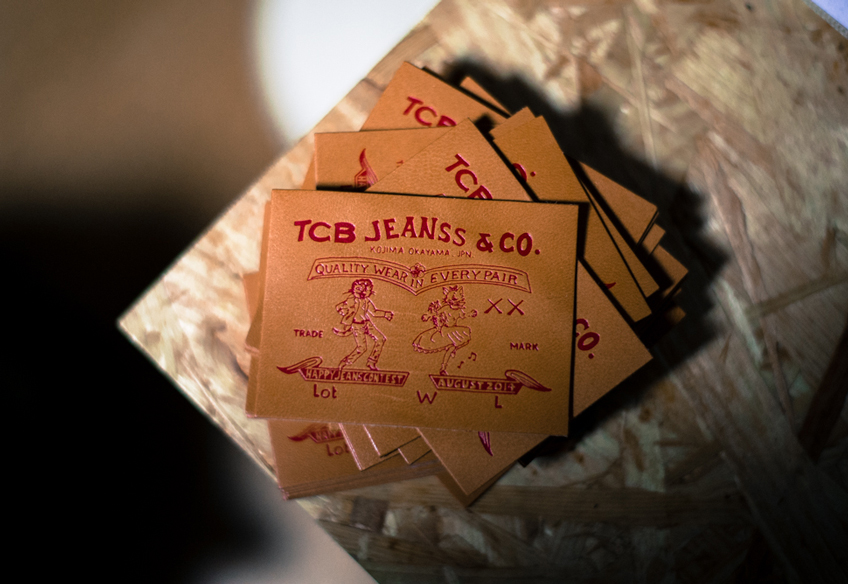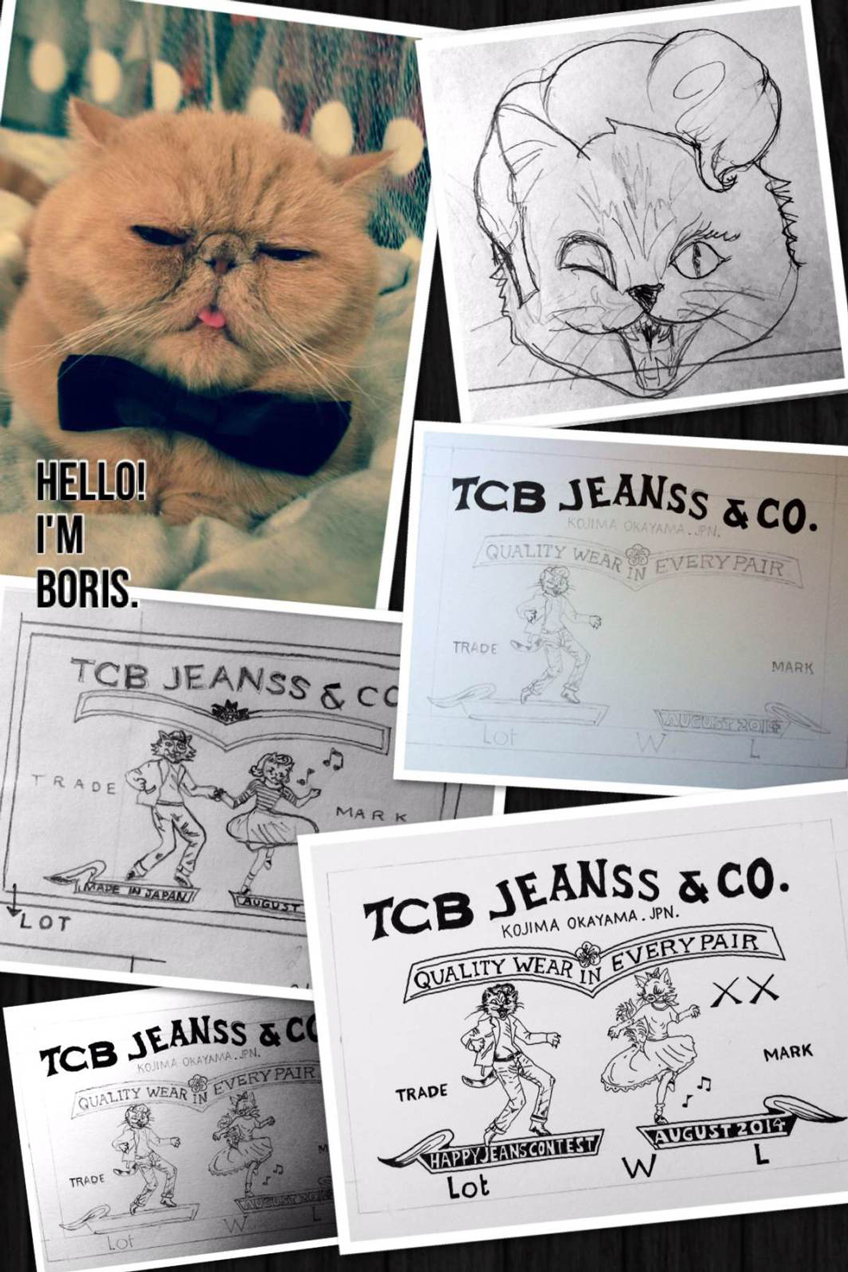 We also chatted about what he was hoping to get out of this contest which undoubtedly puts TCB in the spotlight among many denim afficionados. Inoue-san's look on it was modest, much in line with my take on what makes denim forums worthwhile. It's all about connecting, sharing knowledge, having a good time geeking out about denim and making friends in the process.
"I hope that I get to connect with people from all over the world thanks to the contest. It wouldn't have been possible in the same way if I didn't make jeans."
In the future we have some new stuff to look forward to from Inoue-san and his crew. There are advanced plans on a slim 60's pair (first few pictures have popped up on TCB's blog) and also military trousers from the 40's! Go and check out TCB's webpage if you want to know some more, buy some of their stuff or simply see great faded pairs of jeans.
All pictures used are from TCB's blog.