The 1960's jeans deserve a renaissance. As much as I'm a sucker for cinchbacks and 50's cuts there's something special with the 1960's jeans that I adore. Time to throw a punch for the paper patch-era. Paper patch evolution is just as sweet as that of a leather patch in my opinion. Down below you'll see some other features, or lack there of, from typical 60's jeans.
But first, let's have a look at some of that paper patch evolution.
Maybe the most intriguing example is when comparing the two patches below from Ooe Yofukuten. Most probably using the same paper. One pretty much new, the other battered after 1,5 years of wear. Seeing how it has twisted, creaked and begun to tear with wear is denim bliss.
An interesting take in our modern age is the use of leather vs paper for the patch when thinking of animals wellfare. Do we really need a leather patch? When designing my own jeans, the answer was "no".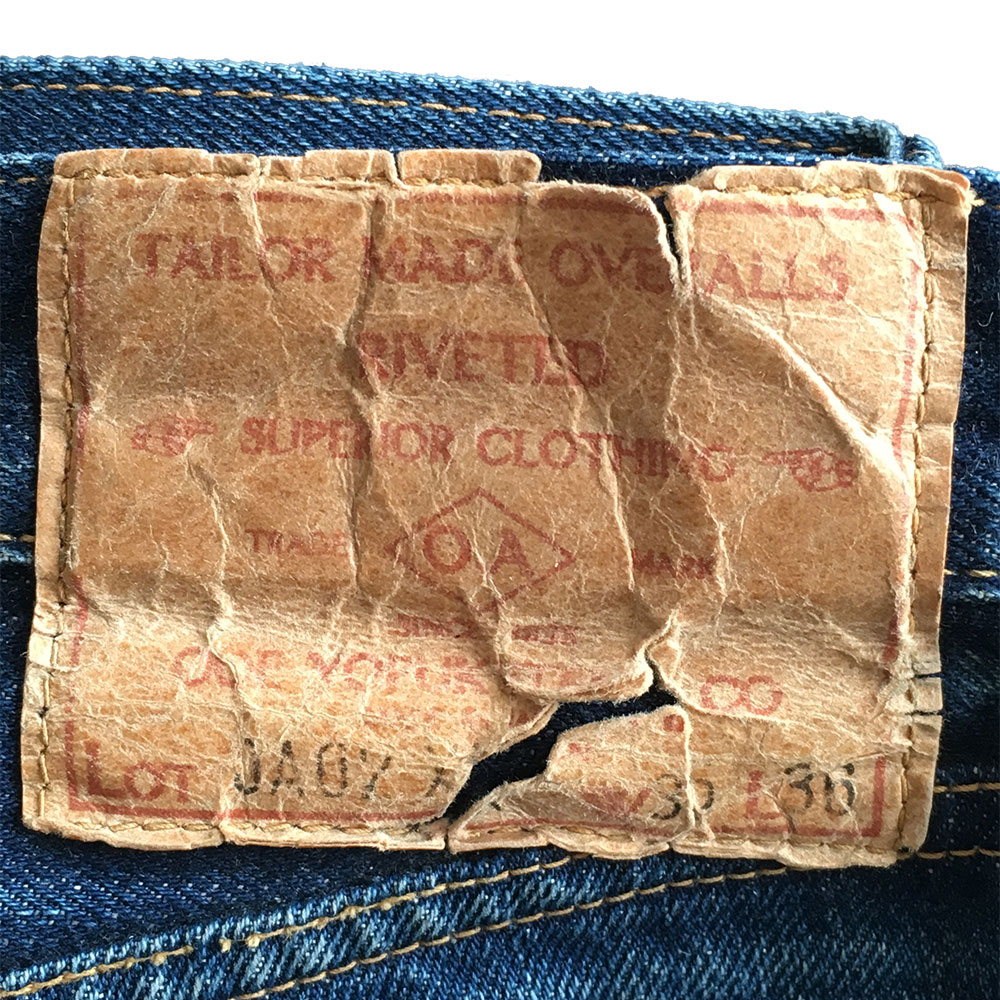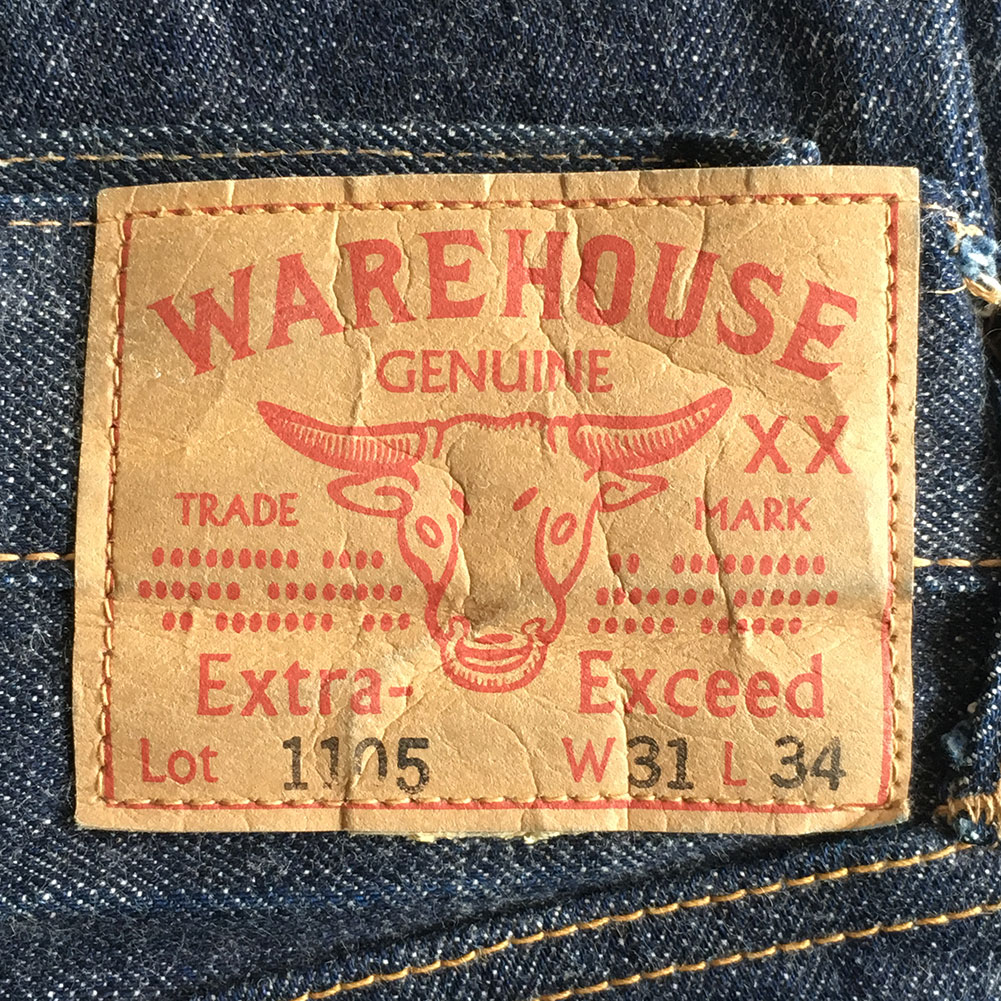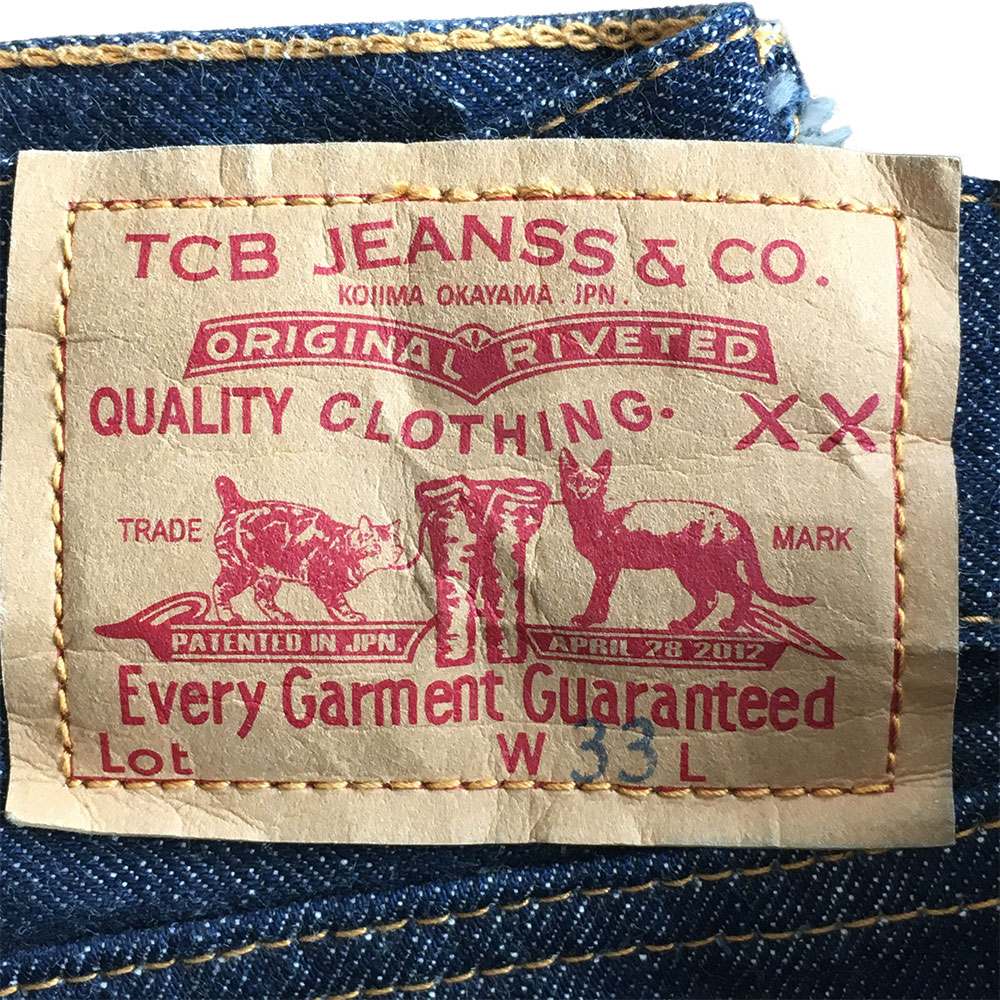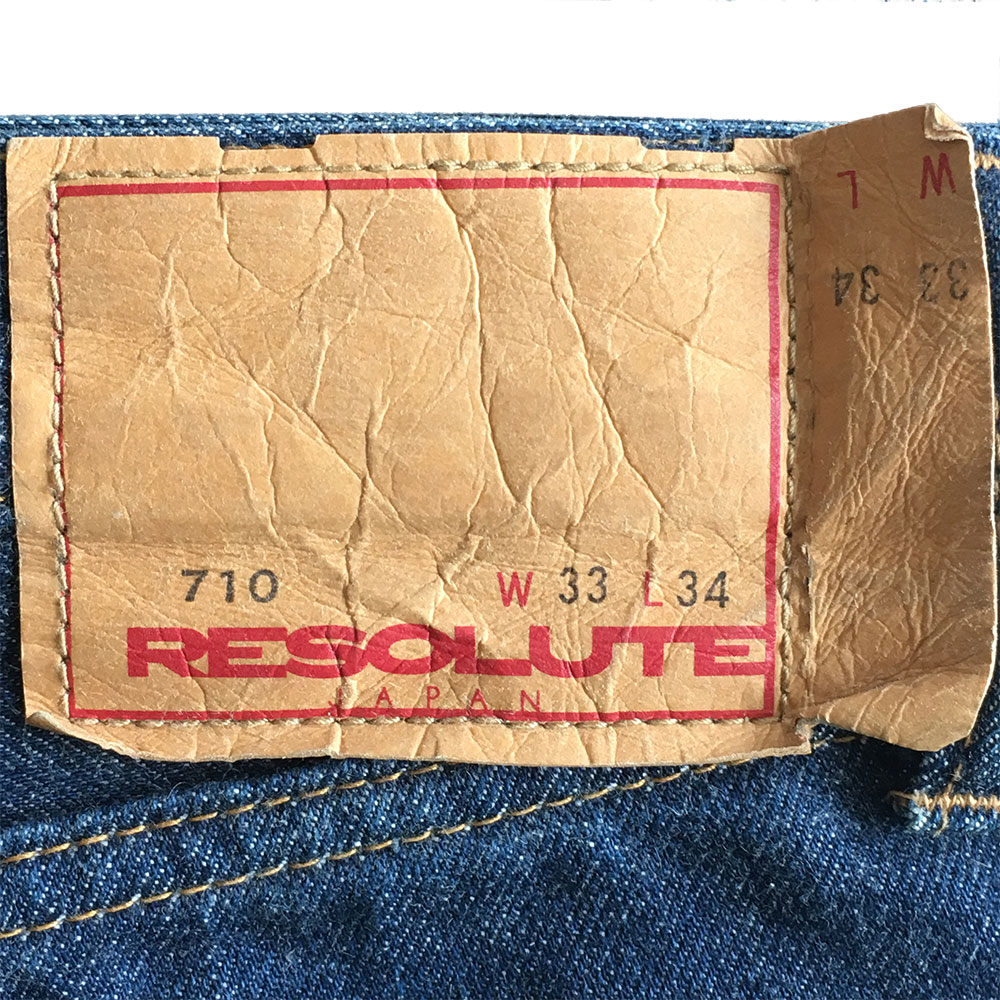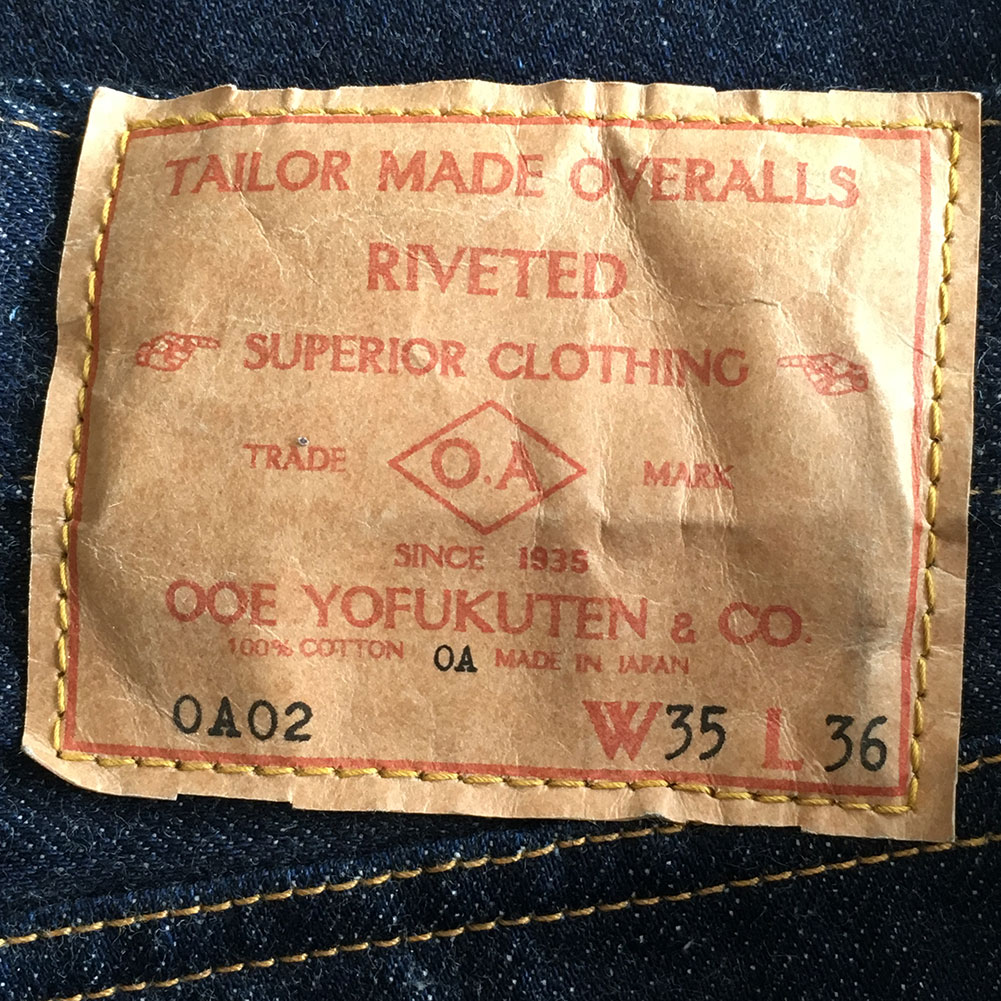 Part of what I like about the 1960's jeans is, though it might sound odd, that some of the neat features of earlier eras are no longer there. The V-stitch is gone, coinpocket selvedge is gone, hidden rivets are gone, backside of the rivets are changed to aluminum. One added feature is that the waistband gets a double chainstitch instead of just one of the seams. Below you see some examples of the features from my Denime 66 and TCB 60's.