Catch an eye on these old Evis 2504xx in natural indigo.
One look at the arcs and everyone instantly knows it's a pair of Evisu jeans. What started out as a fun little thing to do when Hidehiko Yamane made his first jeans, painting arcs on some of his run of jeans, has become one of the biggest trademarks in the denim industry (after all, it was the painted pairs that sold out first).
As Yamane san said himself in the great book Ametora:
"The paint was half joke. I never thought anyone would buy them."
Yes, I know, some of it is hideous crap. A quick trip on Google will show you as much if you need a quick reminder. But then, there's the good stuff. I've already mention it speaking of my Evisu No.1 jeans, but there's a reason Evisu is one of the legendary Osaka 5 and not a gimmick brand that showed up later on. Yamane-san knew his stuff.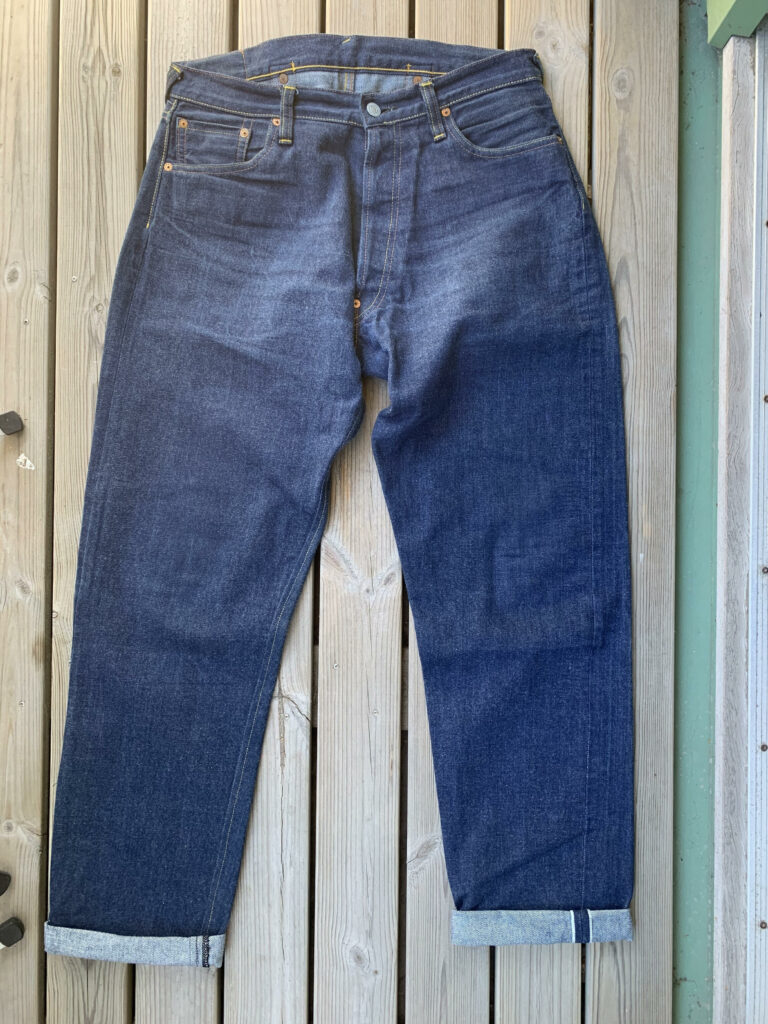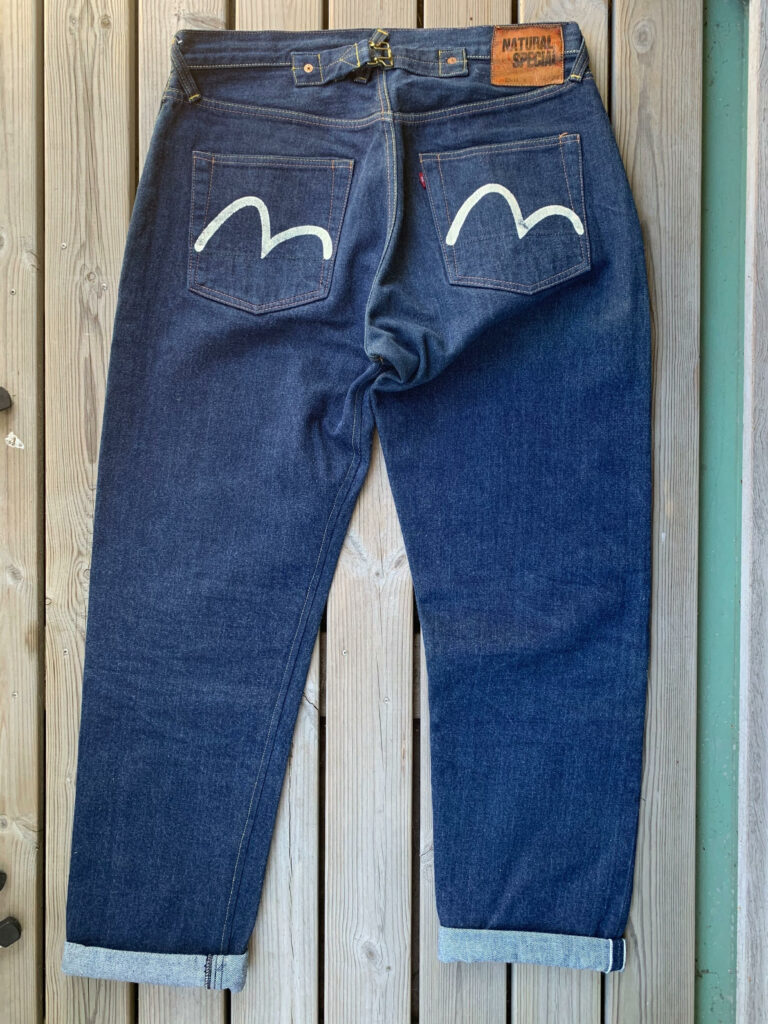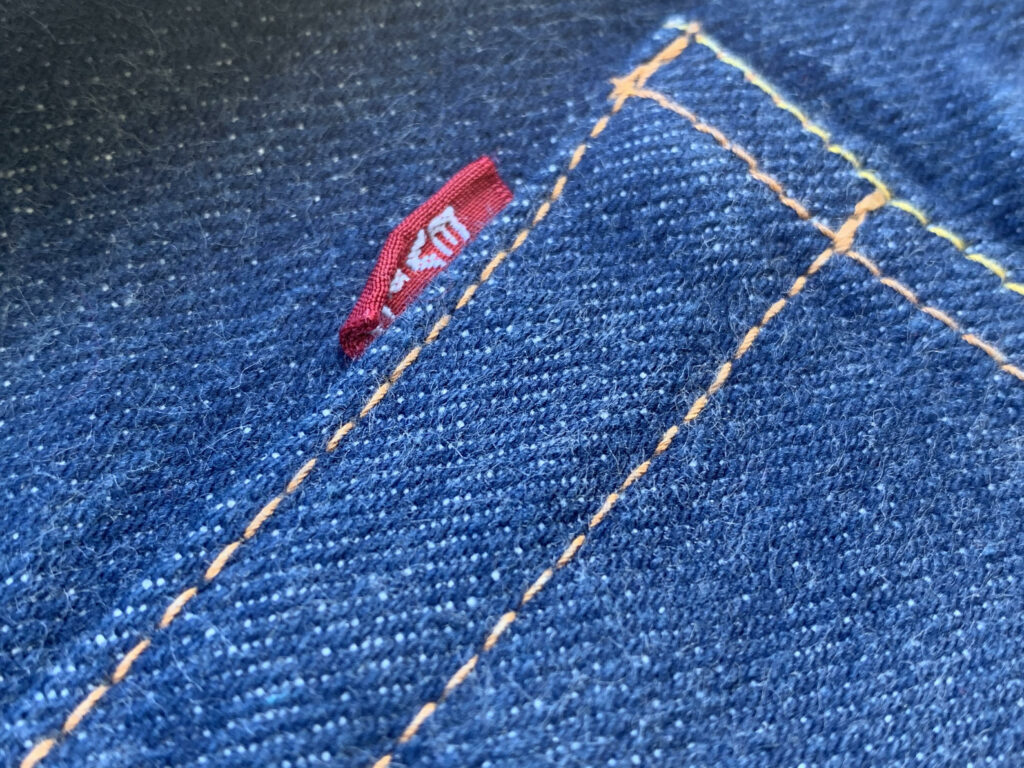 From Evis 2504xx to Evisu 2001
Yamane and his Evisu crew knows how to make an incredible pair of jeans. There's plenty of pairs out there that tells the true story. This natural indigo pair of 2504xx, made before the brand changed its name from Evis to Evisu, after the lawsuit by Levi's that went into effect in 1999, is a pair that I hold dearly.
I'm not really that fussed about natural indigo when it comes to jeans. Not that I'm completely here for the fades but it sure is fun to see how the fabric evolves over time. Natural indigo though takes forever to shine. This pair is to be honest nothing other than a collection piece. Still, I'd say it's worth the time to have a closer look at it.
The model 2504xx was the cinchback version of the 2501 model, the cut that these days is called 2001 – Evisu's straight 50's cut. This pair however had been tapered before I got them.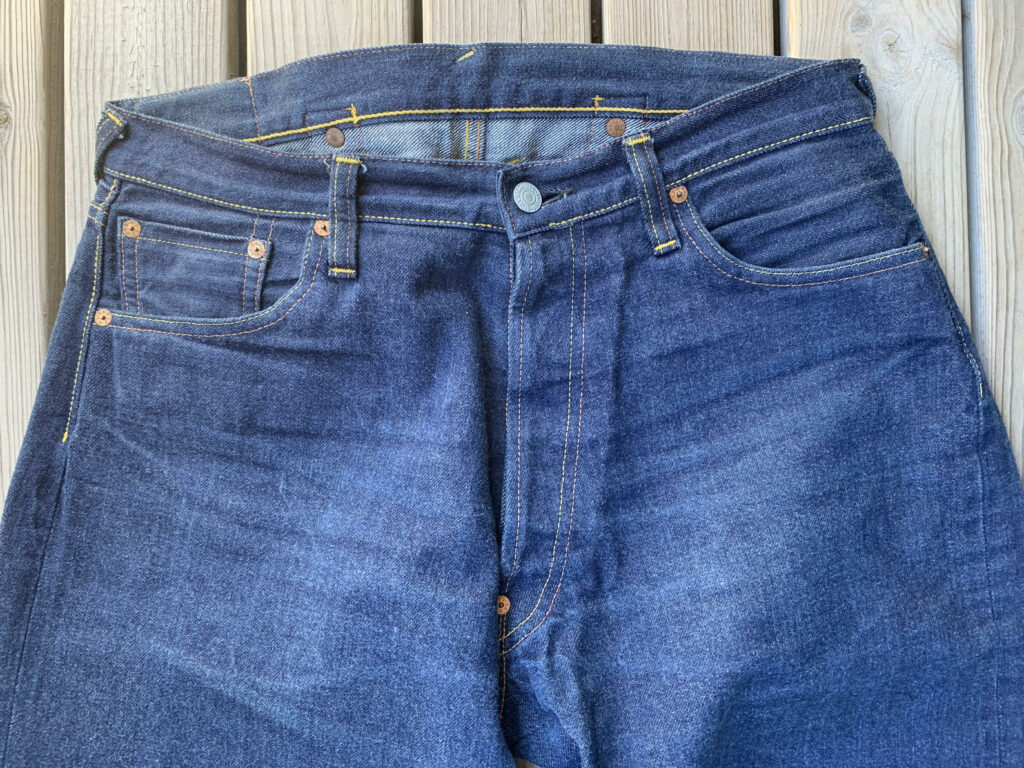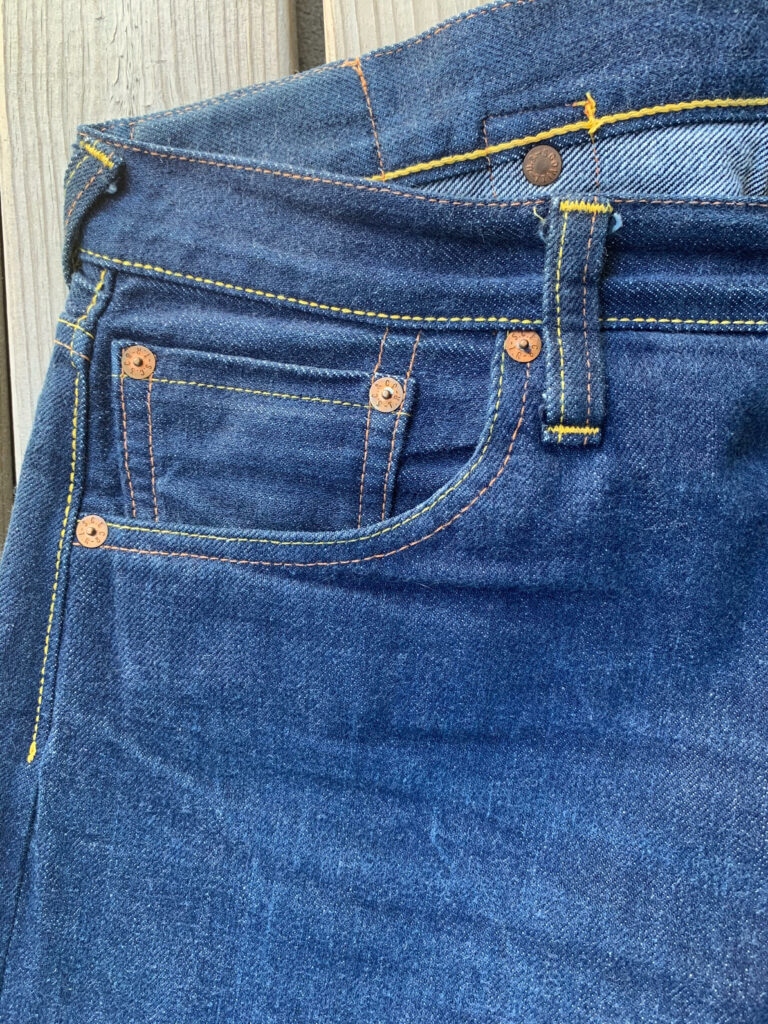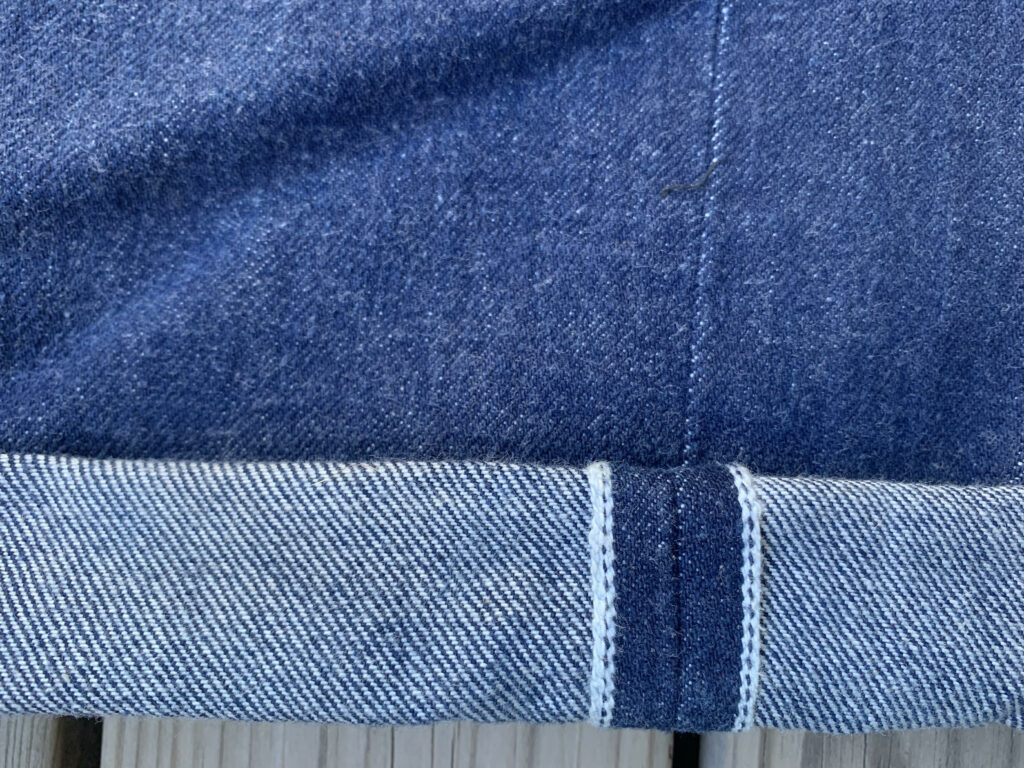 Hand painted Evis arcs
The arcs were hand painted at the Evisu shop on Savile Row in London by Kanji Kohanda. Kanji was Evisu International's in-house painter for a few years after moving from Japan to work for Evisu.
I'm loving the fact that I got to know this little part of the jeans' history for the previous owner Ben. When he got them the jeans were without arcs.
The natural indigo fabric
I've failed completely trying to find out more about the fabric except that it's natural indigo. The feel is a little heavier than the usual 14-15 oz range, so possible a 17 oz fabric was used. Evis did use a 17 oz special fabric back then with the same selvedge-ID, but not in natural indigo, so it sounds plausible.
Like Ben said when we were talking about the jeans it's part of the allure with old Evis jeans that the info is so scarce. It is very hard to find out anything about special releases, even browsing through old Japanese denim blogs.
Hardware greatness
Part of what I like the most with these jeans are the hardware used for it. The brass cinch gives a nice contrast to the hue of the fabric. And then there's the Scovill rivets used for the hidden rivets, just lovely stuff. Scovill rivets all around, I might add.
Overall it's a wonderful pair of jeans. Truly a part of the Japanese denim history and one of the favourites in my collection.