Category:
Denimbridge lot.2
The founder of Denimbridge, Shingo-san, is a massive denimhead. Or denim-baka like he says himself. Baka translating to "nerd" in Japanese. For many years he has run the denim blog Denimba.com. Back then he used to work in the harbor, just another denim aficionado wanting to share his love of denim with his peers. Denimbridge lot.2 is is second model.
Five years ago he started his own brand Denimbridge and has released five models so far (six with our collab included), ranging from classic wide straight cuts to slim straights but also single needle pairs of which you can choose your own details and Shingo-san sews himself in his denim base in Saitama, one hour outside of Tokyo.
It might not come as a surprise that Denimbridge was born out of the same idea as Denimba: proclaiming the wonders of faded jeans.
– It all started when I met Yamaguti-san. He owns a denim repair workshop called Hands-on in Kojima. Yamaguti-san has a great knowledge about jeans; be it sewing, fabrics, buttons or washing, says Shingo-san.
It's very apparent how much Shingo-san loves denim. It almost feels infinite. I am thoroughly looking forward to following the journey of Shingo Oosawa's Denimbridge and how it will evolve with all the geeky knowledge he has.
The Denimbridge lot.2
The denim itself is extremely comfortable and soft, packing a bit of weight. I'm a big fan of the hardware used – especially the Union Made-top button.
For the lover of denim details there's more to enjoy:
The leather patch isn't too thick and os modestly embossed.
Two tone stitching
A neat white tab which only will get better with age
A thin pink selvedge-ID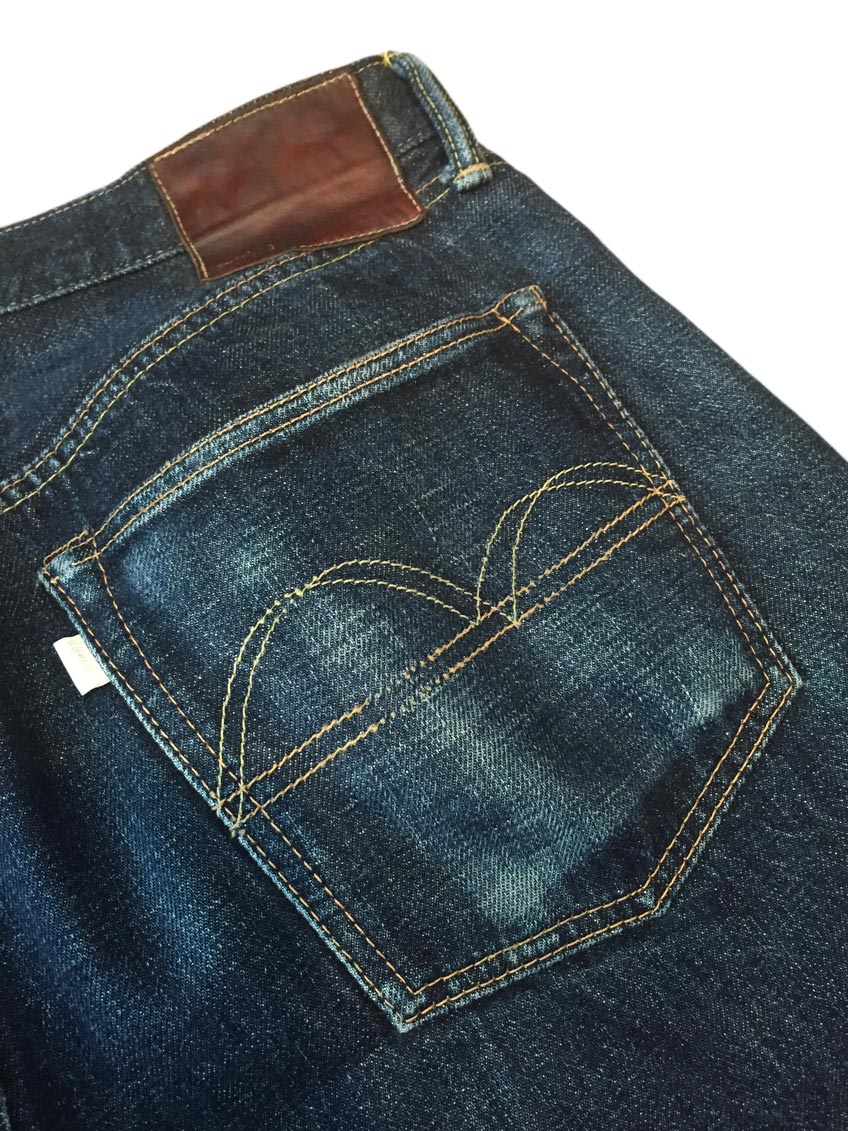 4-5 months later, first wash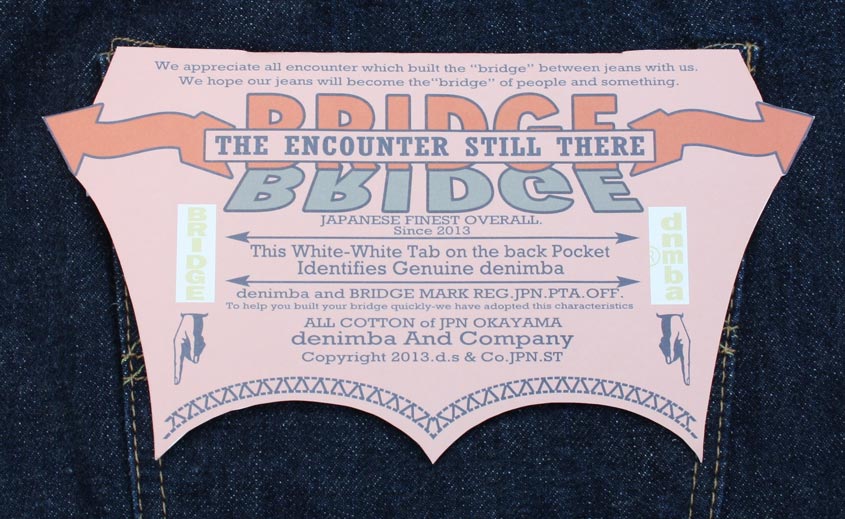 Product of a japanese denim fiend