Not too long ago I picked up a pair of Pallet Life Story standard jeans and I couldn't be happier.
A few times I have had the pleasure of meeting Yoshi-san, the founder of Pallet Life Story. He's such a great guy, all smiles and laughs. I had seen some of his work before that but it had yet to pull me in. That was before I tried on Pallet Life Story's standard jeans.
Later on my good friends at the store Göteborg Manufaktur picked up Pallet Life Story and part of it was the standard jeans. I had a chat with Olof about them since he picked up a pair himself straight away. We talked about how comfortable the cut was and the fabric being easy to wear from the get go.
Of course I know lots of people enjoy the rigidness of raw denim when you get a new pair. I do too every now and then. But that comfortable feeling right at the start is one thing that I have come to enjoy a lot in a pair of jeans. Take the Ooe Yofukuten jeans for example, they're amazing in so many ways, but the fact that it almost feels like sweatpants from the first day gives you the feeling that you can live in the jeans.
That Pallet Life Story had managed to tick the same box was a nice selling point for me. When I finally tried them on at the shop there was no way I would leave without a pair with me. It's such a damn comfortable pair of jeans thanks to the combination of cut and fabric.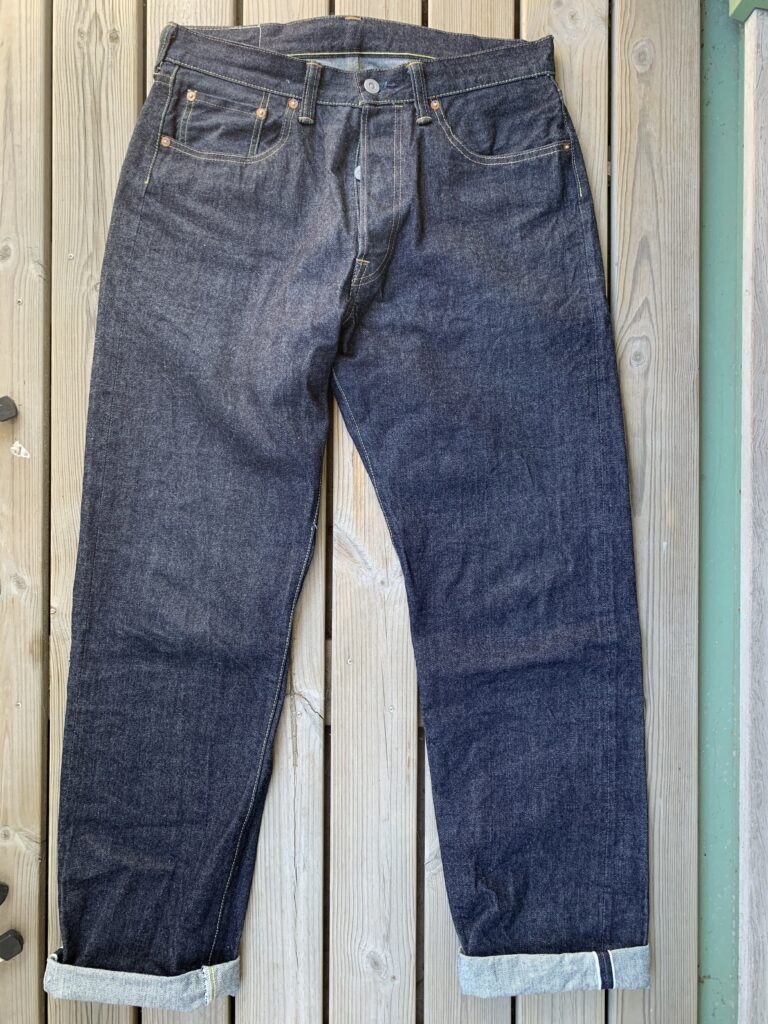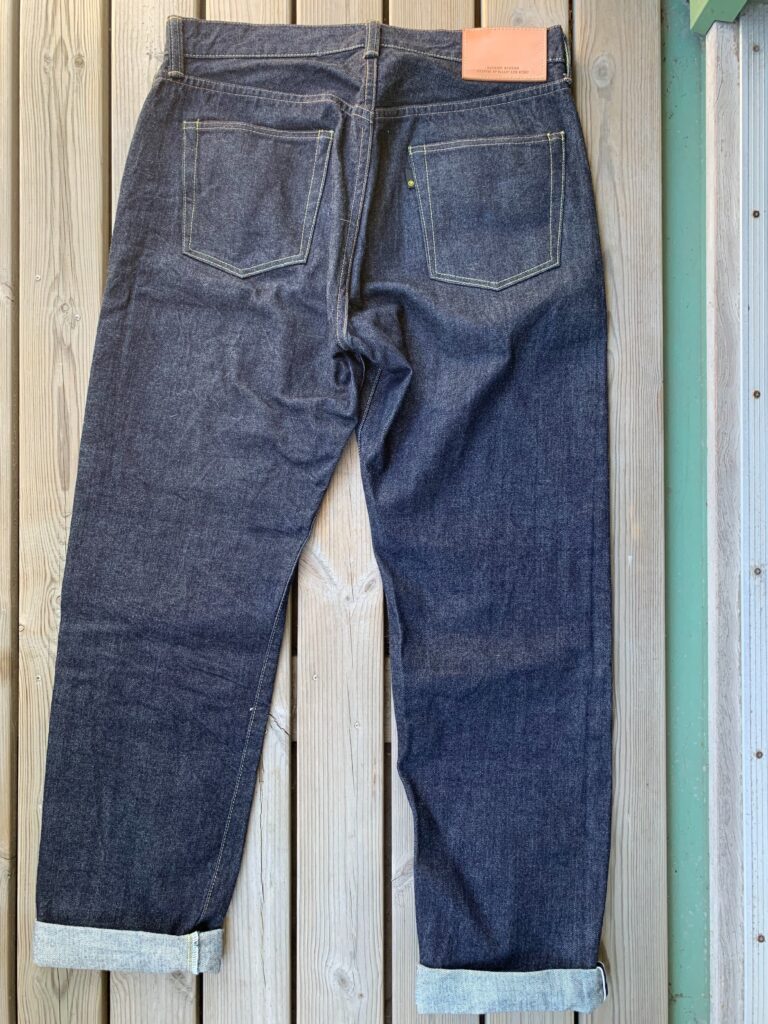 The Pallet Life Story Standard jeans
If you're not familiar with Pallet Life Story they are not part of the reproduction scene. As Yoshi-san stated himself in an interview with Heddels they strive to put their own twist on the proud manufacturing tradition in Kojima. If you haven't read the interview already, I recommend you give it a go.
[…]we are committed to weave a new concept of colors into our products.
The standard jeans comes with a straight legged fit. The fit we often simply put under the tag 50's inspired jeans. Like I previously said it's damn comfortable although the silhouette still looks sleek thanks to a slight taper below the knee.
Fabricwise they use a soft 15 oz denim. I can't say for sure that this particular fabric is woven at the Yamaashi mill in Okayama (the very same we used for the GBG001 jeans). But I do know it's always Yoshi-sans first choice thanks to their unique and high quality work.
Of course there are some nice details on the jeans as well. Particularly I like the button design, the white selvedge-ID and the damn thick natural leather patch. But to be fair, when it comes to details I'd say there are better choices out there if that's important to you. For me, what makes Pallet Life Story's jeans great is how well made they are when it comes to the cut and the fabric they use. When you get down to it, isn't that just the two most important parts when looking for a new pair of jeans?