Looking for the perfect summer jeans? Look no further than TCB Seamen Trousers. There's no hiding my TCB fanboyism. Ever since I picked up my pair of TCB 50's I've been part of the cult following of Inoue-san's work. His work with repros of American workwear is right up my alley and when my dear friends at Göteborg Manufaktur got the Seamens Trousers last summer I had to try them on. It was an instant love story.
The Seamens Trousers is a reproduction of USN Navy deck pants from the 1940's that Inoue-san has in his collection. A really wide pair of pants, with even higher waist and super neppy and hairy 10 oz fabric. The perfect pair for summer pants and a denim classic.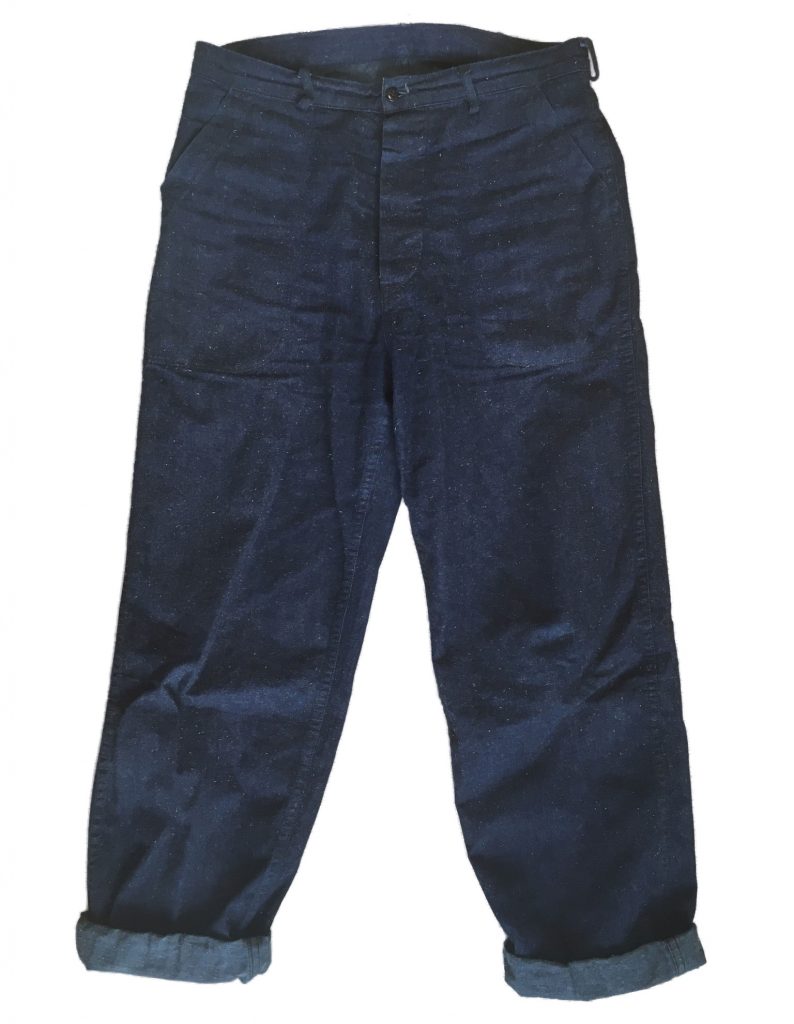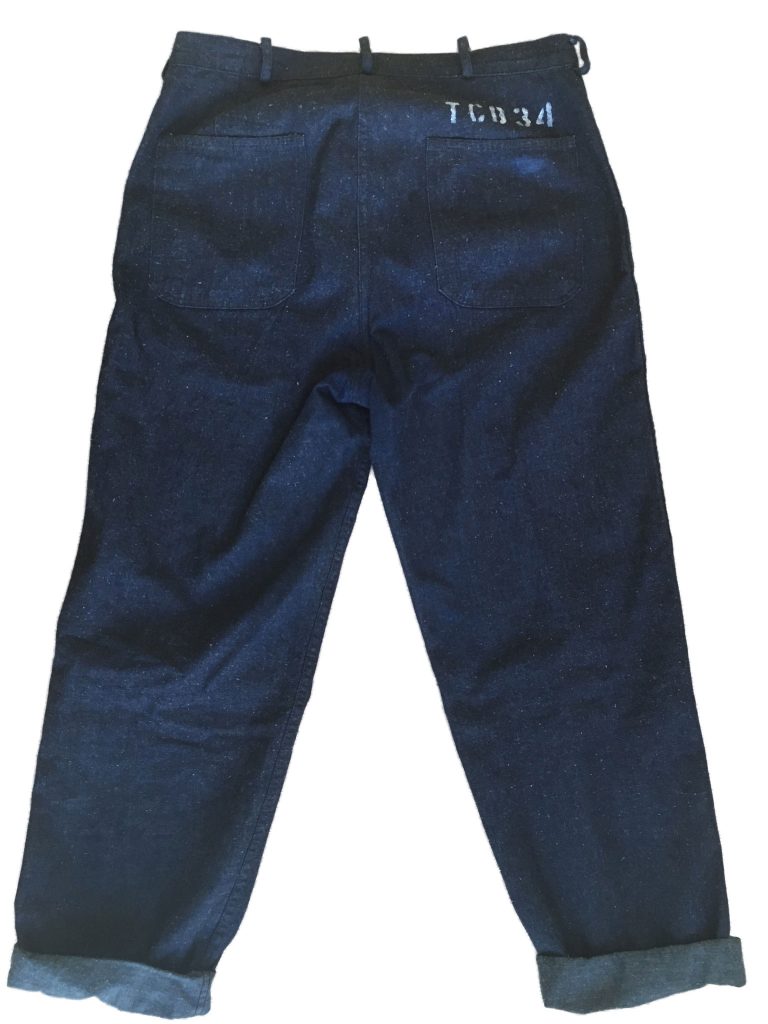 Details that I love
There's three details that I enjoy the most: The stenciled logo and size over the right backpocket, the slash frontpockets and the US Navy buttons. Low key stuff.